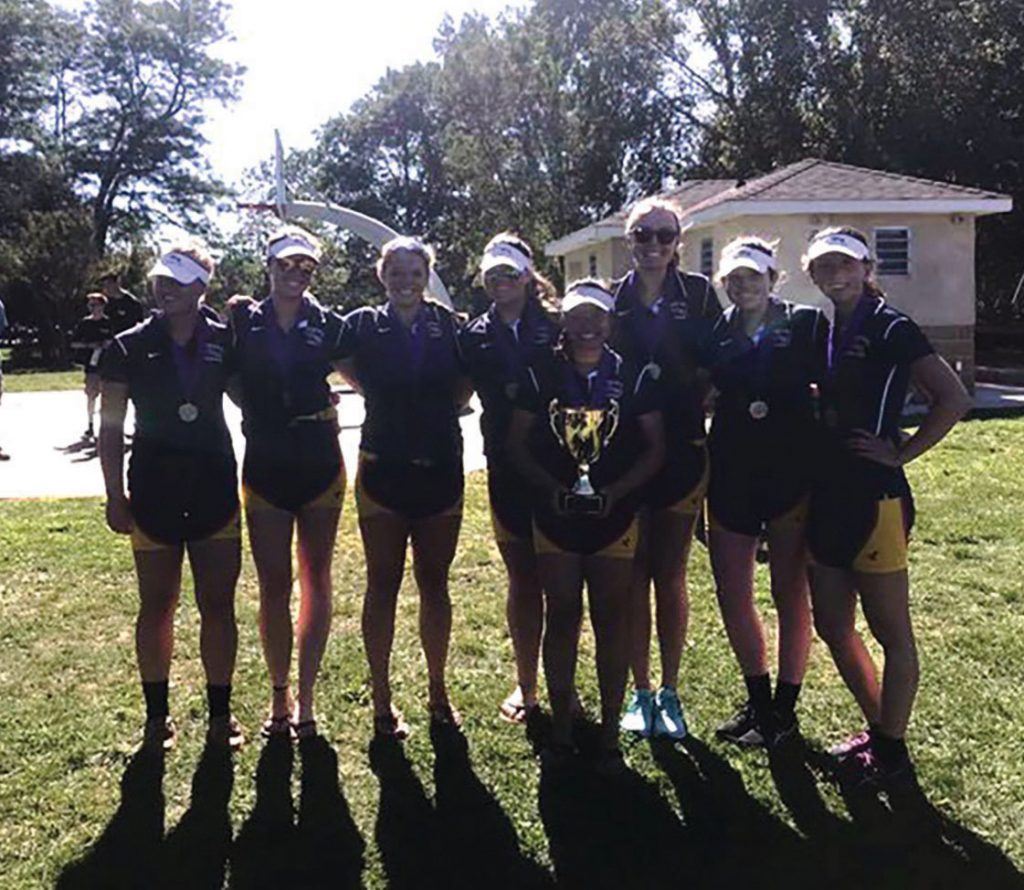 For all teams and in all collegiate sports throughout the country, season openers speak volumes about the way that the upcoming year may play out. After a long absence from competition, many are left to contend only with an elusive potential for a seemingly interminable period of lifting sessions and practices. And perhaps the most vexing aspect of this time off is the uncertainty of how all of this effort may translate in real competition, against not-so-phantom opponents.
So, for the case of the Drexel University crew team, their appearance at the Rumson Boat Race Sept. 23 on the picturesque Navesink River functioned both as a much-needed outlet for the many emotions accumulated over offseason, and as a measuring stick to offer some insight to whether the dominance of last season would transfer to the 2017-18 campaign.
Luckily for the Drexel faithful, the takeaway from the race was that although the boats were dotted with some new faces, the story was the same as last year: more dominance from the Blue and Gold.
The Rumson Boat Race featured over 160 athletes competing from Drexel, the U.S. Military Academy, the Coast Guard Academy and Villanova University for the coveted Governor's Cups, as well as second varsity competitions for the Mayor's Cup. The event had a festive feel for those in attendance: in the tenth year of its run, the town of Rumson, New Jersey, embraced the opportunity to host the nation's oldest collegiate sport. In this case, it was an opportunity to see the Drexel team nearly sweep all four races of the day.
Both men's and women's varsity eights came away with victories of over five seconds, posting times of 8:49.2 and 10:54.5, respectively. The women's second varsity eight took home the Mayor's cup as well, posting a time of 10:08.4. The men's second varsity eight, despite preventing a clean sweep, still put forward an impressive effort which resulted in a second place finish behind West Point.
This victory left many confident in the outlook of the upcoming season for the crew team. They will hope to continue this multi-year hot streak when they return to the familiar waters of the Schuylkill River to compete in the Navy Day Regatta Oct. 14. Be sure to come out and see the men's and women's team then.