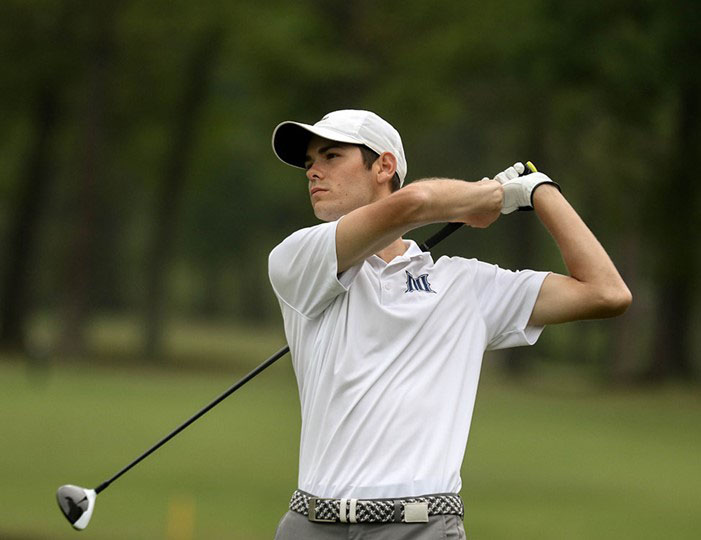 In the fourth week of competition, the Drexel University men's golf team competed in the Phoenix Invitational at Alamance Country Club in Burlington, North Carolina. The Elon University men's golf team hosted the event and ended up winning the tournament, with Drexel coming in 10th place.
The tournament started off Oct. 16 with the first two rounds. Senior Aaron Fricke and junior Michael Cook led the Dragons to a one-over-par 143 score through the first two rounds. This led them to be tied for 24th overall. Senior Adam Mistretta and freshman Angelo Giantsopoulos were three shots behind them. After two rounds, Elon led the tournament with a score of 10-under-par.
Both Mistretta and Fricke fired a two-under-par and finished the tournament with a score of 215. Michael Cook wasn't far behind with a 218.
Elon won the tournament with an overall amazing score of 814, which is a sizzling 11 shots-under-par. Other notables in the top 10 teams included George Washington University, who finished third, as well as George Mason University and Appalachian State University, who tied for fourth. Radford University, High Point University and Longwood University all finished ahead of Drexel in the top 10.
Drexel did, however, finish tied with Western Carolina University and placed ahead of Towson University, University of Delaware, Morehead State University and La Salle University.
Drexel will take a break this week before competing next weekend in the Old Dominion University's Outer Banks Intercollegiate Golf Tournament.