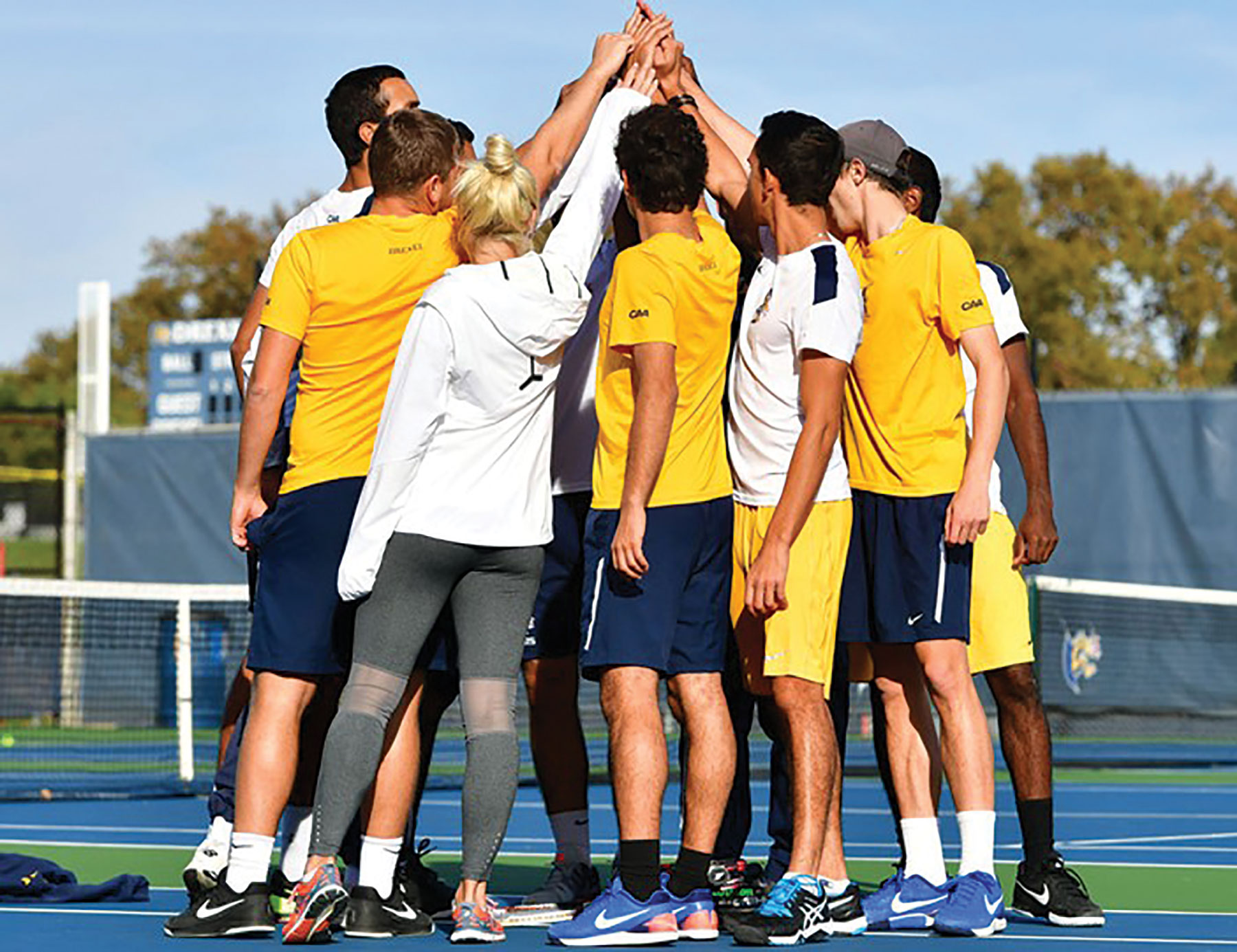 The Drexel University men's and women's tennis teams competed in the Colonial Athletic Association Championships this past weekend in North Carolina.
The men's team was seeded sixth going into the championships, but they fell 4-0 to the third seeded College of William and Mary Tribe in the quarterfinals.
The Tribe dominated in the second and third doubles spots and earned another victory in the first doubles spot. They continued to earn wins in each singles spot.
The men's team finished out its 2016-17 season with a 13-8 record overall, 2-1 in CAA matchups. The 13 wins matched the program single season record, which was set last season.
The women made it to the semifinals in their CAA Championships campaign. Drexel swept the Hofstra University Pride 4-0. The Dragons were seeded eighth, while the Pride were seeded ninth.
The win against Hofstra was Drexel's first victory in CAA Championships since 2012.
The Dragons defeated the Pride in dominating fashion in the second and third doubles matches. Freshman Ghita Benhadi and junior Kendra Bunch teamed up for a win in the second spot. Seniors Lea Winkler and Honami Yazawa earned the win in the third spot.
Drexel did more of the same in the singles matches. Yazawa, Benhadi, Bunch, and junior Ryshena Providence defeated their Hofstra opponents.
With the win the women advanced to the semifinals against William and Mary.
Unfortunately, the women could not earn a semifinal victory. They fell to the Tribe 4-0, who happened to be the top seeded team in the tournament.
Drexel put in good effort against the Tribe in the doubles match, but in the end could not get the points.
In the third doubles spot, Winkler and Yazawa forced a tiebreaker, but could not hold on. Providence and junior Clary Rodriguez Cruz also brought their William and Mary counterparts to tiebreakers, but the match wasn't completed.
The Tribe dominated in the singles matches, taking away any chances for the Dragons to recover.
 
The Drexel women finished their season with a 16-9 record, 2-3 in CAA play. The team reached a new program record for wins in a single season.