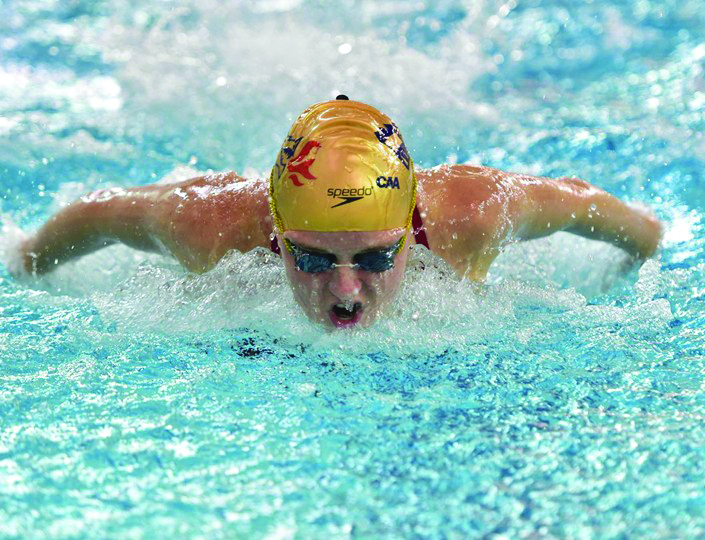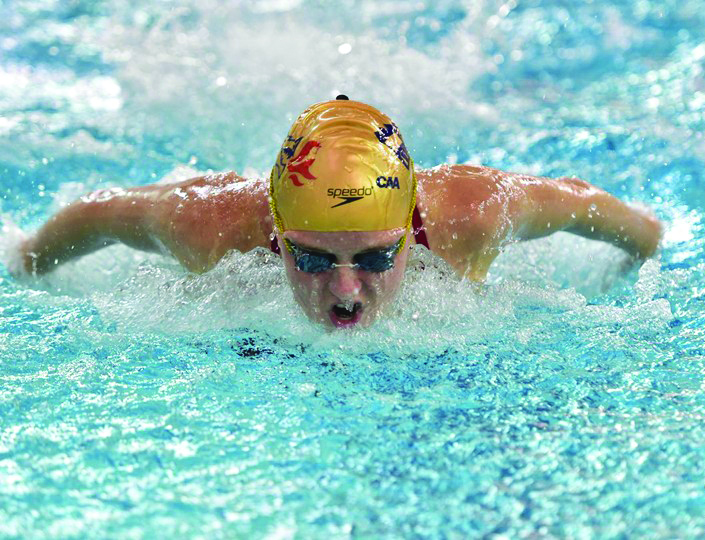 Both the men's and women's Drexel University swimming teams blew their competition out of the water Jan. 15 as they swept their opponents.
For the men, that meant defeating the New Jersey Institute of Technology and Howard University with respective scores of 137-120 and 170-76.
The woman annihilated each of their competitors as well, beating Howard University with a score of 130-109, and Saint Peter's University by a score 150-54.
The teams travelled to Newark, New Jersey, to compete in a wealth of races ranging from 50-yard events to relays. Both teams competed in a total of fourteen events during the course of the meet.
On the men's side, Drexel took home 11 out of 14 first place finishes, and also grabbed five second-place finishes and six third-place finishes. On the women's side, the Dragons grabbed first-place finishes in 13 of the 14 events, also adding second-place finishes in ten events, and nine third-place finishes.
The wins for the women added up to four sweeps, with Dragons taking all of the top finishes, in the 50- and 200-yard freestyles and the 100-yard backstroke and butterfly events. The team's first place finishes also included the 50-yard backstroke race, the 50-yard breaststroke, the 50 and 100-yard fly events, the 50-, 100-, 500- and 1000-yard freestyle races, and the 200-yard freestyle relay.
For the men the number 50 was lucky, as they took first place finishes in all of the 50-yard sprint events, including backstroke, breaststroke, freestyle and fly races.  In addition, they took first-place finishes in the 100-yard breaststroke and freestyle events, 200, 500, and 1000-yard freestyle races, and the 200-yard medley and free relays.
The Dragons will next compete at the Daskalakis Athletic Center on Jan. 21. As their last home meet of the season, they'll hold Senior Day celebrations prior to the start of competition. Drexel will face off against the Bulldogs from Georgetown University at 1 p.m.