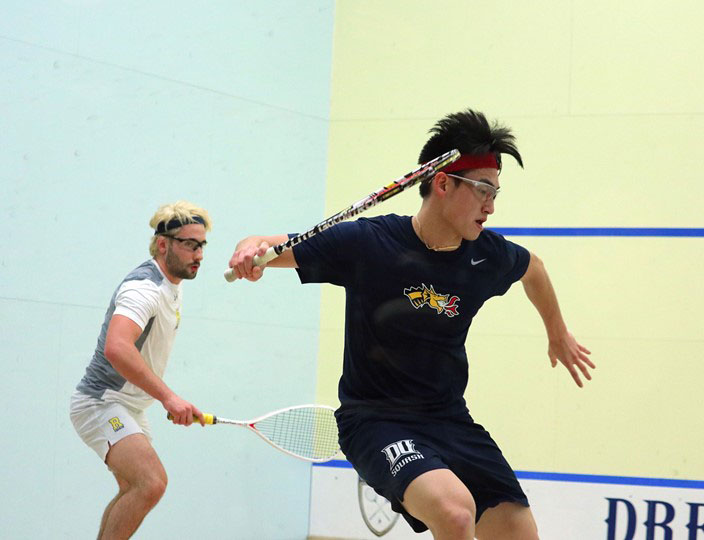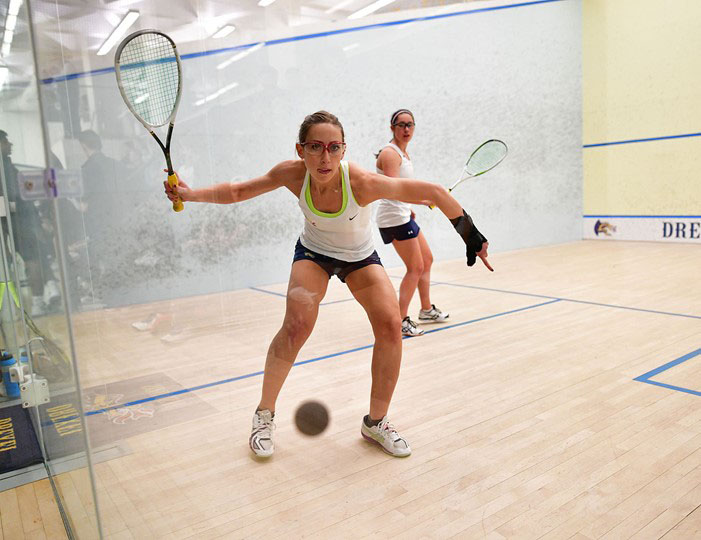 The Drexel University squash teams headed west to California over winter break as they prepare for the second half of their competitive season.
The women were in action Jan. 6 as they took on the No. 4 Stanford University Cardinals to open their 2018 season. After a series of tough matches against a top-ranked school, the Dragons dropped the fixture 8-1, pulling them to 2-6 on the season.
Despite hard-fought matches across the board, No. 3 senior Ryan Morgan came away with the team's only win of the day with an impressive performance against Tara Shannon in four games: 11-3, 7-11, 11-8, 11-6.
Other stand-out efforts came from No. 1 sophomore Anna Hughes and No. 5 freshman Ona Prokes, who each managed to take one game from their respective opponents. The women aim to start back strong at home on Sunday, Jan. 14, when they host rivals Franklin & Marshall College at noon.
The men's team utilized the trip as a training camp for the remainder of their challenging season. Currently sitting at a 2-5 record, the Dragons are gearing up to take on three top-20 teams in the upcoming weeks.
"We needed a break from the first half of the season so that we could come back stronger in the new year. This trip really helped to bring us closer together," junior Royston Raymond said.
The men's team challenged the University of Rochester Jan. 11 at the Kline & Specter Squash Center but lost 7-2.
Senior Atticus Kelly and sophomore Mostafa Abouel Makarim brought home the two wins for the Dragons. Kelly defeated his opponent Tomotaka Endo in a battle of three sets 11-9, 12-10 and 12-10. Makarim came out strong in the first set winning 11-6. His opponent, Alexander Riedelsheimer, attempted to fight back in the last two sets, but Makarim won 13-11 for both.
The men's team will travel to Annapolis, Maryland, to compete against the United States Naval Academy Jan. 13. Both teams will then host Franklin & Marshall College Jan. 14 with the women beginning at 12 p.m. and the men at 2 p.m.