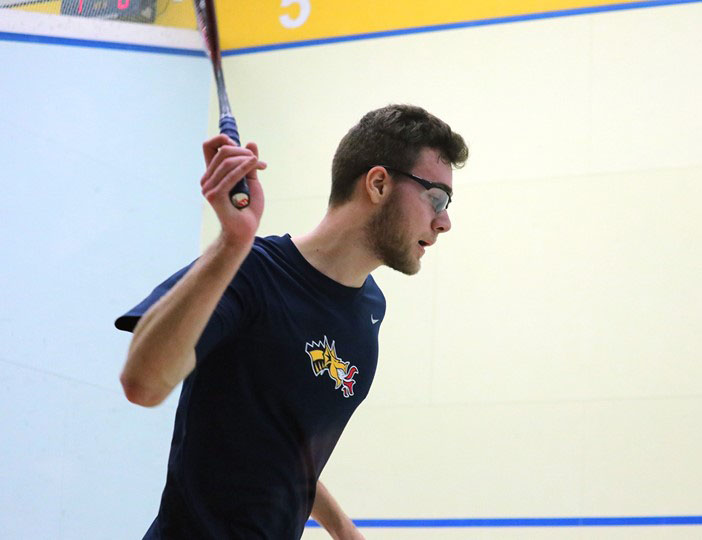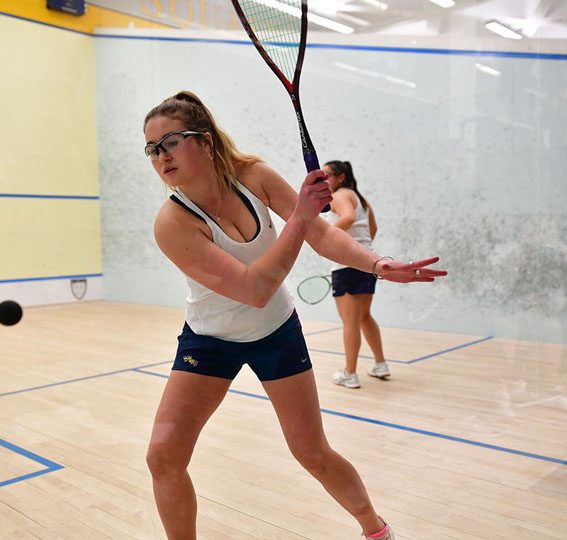 The No. 9 Drexel University women's squash downed No. 13 University of Virginia Jan. 20 in a dominant 6-3 performance. Playing away in Charlottesville, Virginia, this comes as their second victory in a row and takes them to 4-6 on the season, with plenty of game action still to come.
Six of the top seven players pulled away with wins to ensure the overall victory.  Anna Hughes excelled to win the first match of her sophomore year in the top spot, 11-3, 12-10, 11-8, followed by sister, senior Hayley Hughes with a win at No. 2. Ryan Morgan continued her impressive senior season with a straight sets win at No. 3, and freshman Hannah Blatt followed in similar style, making light work of Diane Tyson at No. 4.
Junior Fiona Power put in an excellent performance for the Dragons in the sixth spot, coming back from a 2-0 deficit to win over Sarah Doss in a five-game thriller. Fellow junior Apoorva Addepalli then battled out five games to take the win from Madeleine Mayhew and secure the team win.
Follow the Dragons as their season heats up, and they head to New England Jan. 27-28 to face No. 10 Dartmouth College and No. 1 Harvard University, in what is set to be a challenging weekend of matches.
The men's team didn't disappoint in providing an exciting showdown this weekend as well, as they clinched their 5-4 victory away at UVA. This Saturday's win sees the team progress to 5-6 on their season as they head into the final, critical, stretch of matches.
In similar style to the girls, the Dragons dominated in the top half of the line-up, securing four out of the top five matches. With a confident performance that established Drexel's dominance, sophomore Lucas Rousselet settled back in the No. 1 position and took an easy victory from Toby Hansford, 11-8, 11-0 and 11-2. While senior Atticus Kelly stumbled in a close-fought match at No. 2, junior Bransten Ming took down the third position without breaking a sweat, 11-8, 11-5 and 11-5.
Important wins came from the No. 4 and No. 5 positions, as senior Nat Fry and junior Joshua Hughes handled their respective opponents in straight sets. All coming down to the last match of the day, junior Royston Raymond stepped up and delivered the victory to the Dragons. Cruising to a three-game sweep of Killian Bubrosky, Raymond left no room for doubt who was the dominant player on the day.
The men's team will also hit the road this coming weekend to face the same tough schedule of opponents as the women. Go Dragons!