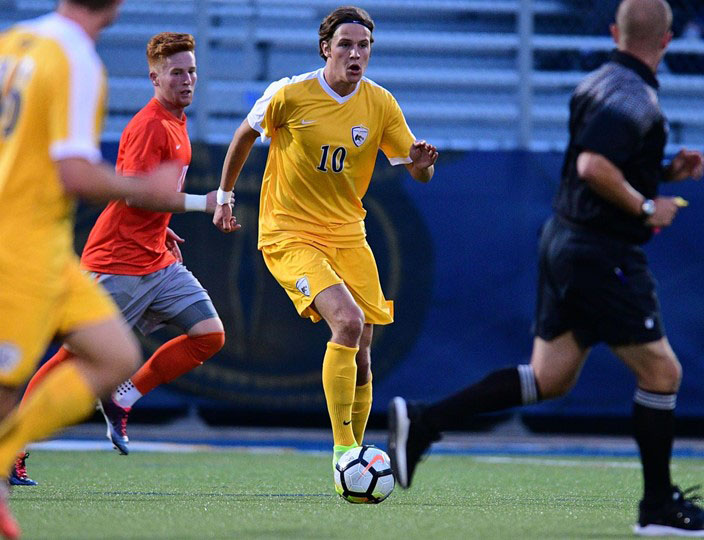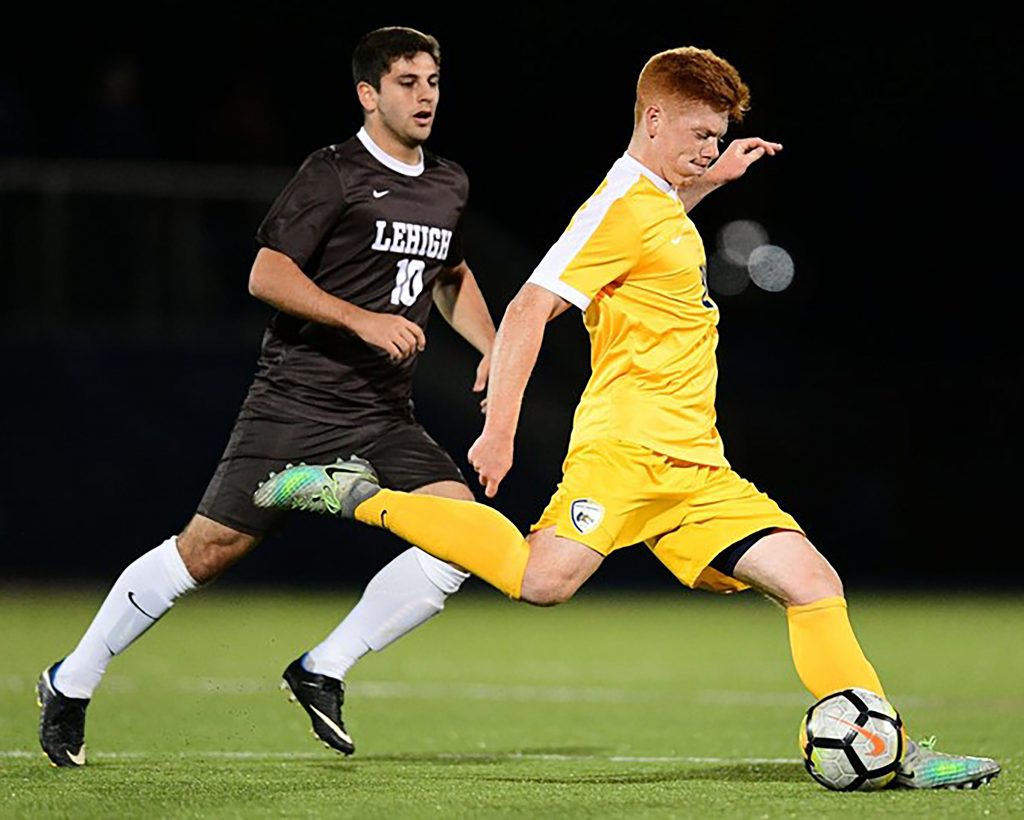 The Drexel University men's soccer team took their fourth straight loss against the College of Charleston Cougars, another Colonial Athletic Association team, on Vidas Field Oct. 14.
Just 25 seconds into the first half, the Cougars scored the first goal of the game off a penalty kick. Throughout the rest of the half, senior goalkeeper Jacob Jordan picked up five saves to lead the defense and prevent the Cougars from scoring again.
Jordan needed his teammates to help him on the offensive side of the field, but none of the Dragons could find the net past the Cougars goalkeeper Kevin Shields.
But it wasn't over yet. The Dragons came back in the 77th minute when junior Mathias Ebbesen found the top of the net with a hard kick to put his team back in the game.
The score remained tied 1-1 until the end of the second half, forcing both teams to an overtime.
The game was decided by the team who would score first in overtime. In this game, it happened to be the Cougars who would score just 27 seconds after the start.
The Dragons were outshot 20-9 with 12 of the Cougars' shots being on goal. Jordan was able to save 10 of these 12 shots for the Dragons.
The Dragons welcomed Lehigh University for a game Oct. 17 at Vidas Field.
In the 29th minute of the first half, Lehigh's Alex Greene made the first goal of the game from 30 yards away.
With less than two minutes left before halftime, Lehigh grabbed another goal by Mark Forrest to put them up 2-0 over the Dragons.
After being outshot 12-3 in the first half, Drexel made a big change in the second to outshoot Lehigh 10-7 in a fight to come back. Unfortunately, Lehigh goalkeeper Will Smith stopped every shot that came his way.
At the end of the 84th minute, Doyle Tuvesson scored the third and final goal of the game for Lehigh, leaving the final score 3-0.
The Dragons will travel to Elon University in North Carolina for their Oct. 21 game. This will be another opportunity for a point in CAA play for the Dragons who are currently 1-4-1 in conference play. With the first round of the CAA Tournament starting Nov. 4, the Dragons need another point this weekend.