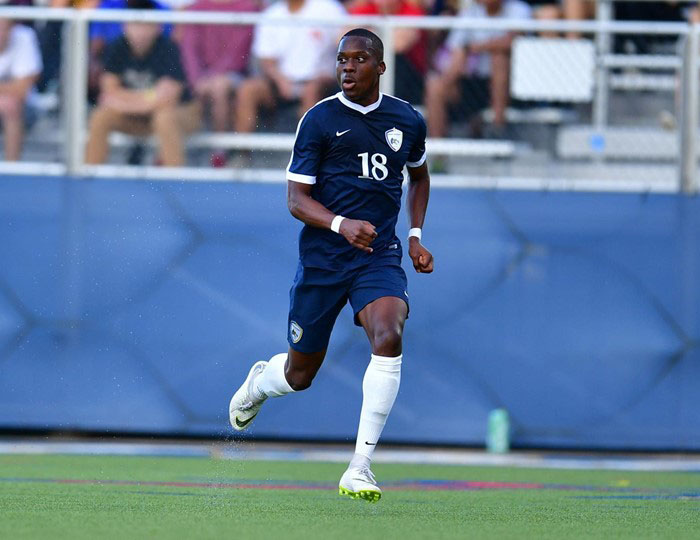 The Drexel University men's soccer team traveled to Boston to play Northeastern University Oct. 13. Coming into this game, the Dragons desperately needed a win in order to get three points and stay alive in the hunt for a playoff spot in the Colonial Athletic Association Conference. Drexel was the more aggressive team in this game, kicking it off with incredible energy. This is what led to a 14-9 advantage in total shots over the Huskies for the game. Junior Kwesi Allen lead the charge taking six of those shots.
Redshirt freshman Stephen Kopsachilis was solid in the net once again, making two key saves and not allowing any goals for his fifth shutout this year. The team rallied around this effort, and Drexel was finally able to secure a CAA playoff spot in the 98th minute when sophomore Laolu Daranijo connected off a pass from Kwesi Allen to secure the win, 1-0.
Drexel hosted Princeton University in a non-conference game Oct. 16. Unlike the Northeastern game, or perhaps because of the intense finish to that one, Drexel looked a little more lackluster in its effort this time around. Princeton outshot Drexel 22-8, and had 12 fouls compared to Drexel's three. Kopsachilis faced an onslaught in the first half, as he defended eight of the game's first shots and made three saves. That day Kopsachilis had seven saves and did not give up any goals. Even through double overtime, neither team could breakthrough, and the match resulted in a scoreless tie.
Drexel's next game will be Oct. 20 where the Dragons will travel to Williamsburg, Virginia, to play the College of William & Mary in the last CAA conference game of the year. In order to stay alive the Dragons must win and hope for Northeastern to lose their final conference game.