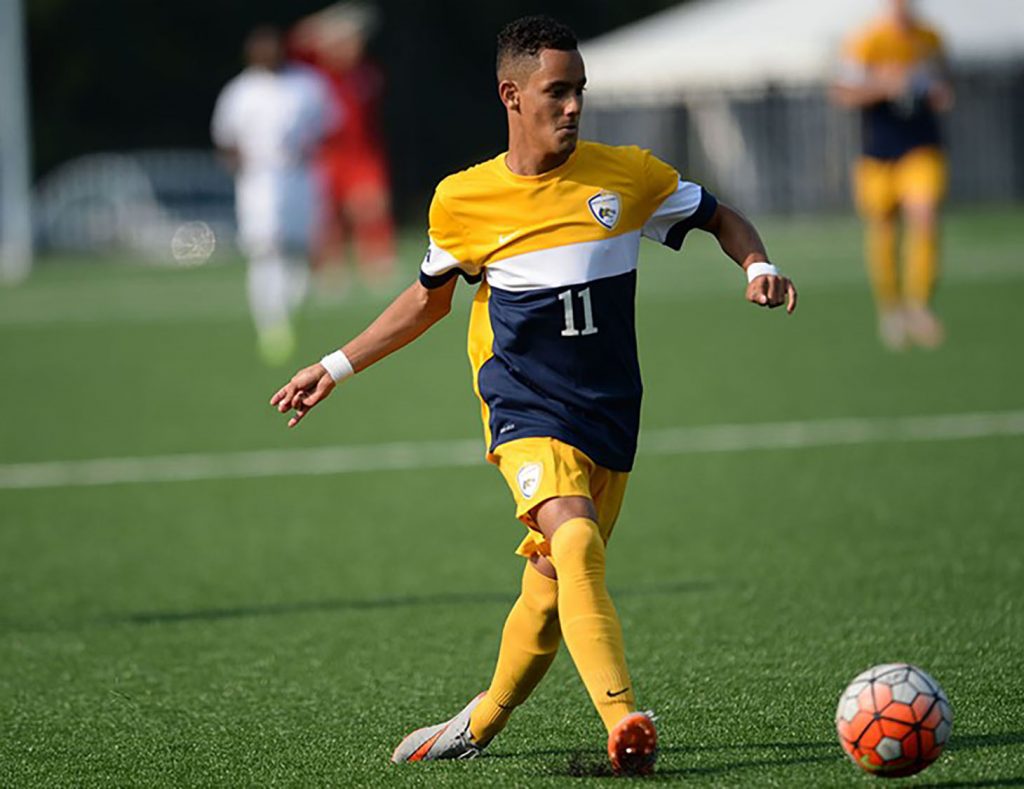 The start of the new school year not only means the start of classes, but the start of new activities, especially for the freshman class. Attending a Drexel University sporting event can help new students get into the campus spirit.
The Drexel men's soccer team hosted the Northeastern University men's soccer team at Vidas Field Sept. 30.
The game was pretty tame in the first half, as no one scored a goal. But starting in the second half, the game came to life.
A "two-on-one" breakaway by senior midfielder Dakota Peterson and senior forward Xavier Bou Hernandez put the Dragons on the board less than six minutes into the second half with a little trickery. Hernandez pulled the goalie away from his spot and tapped the ball to Peterson for the easy goal.
This lead was kept for a while until Northeastern added to the scoreboard. In the 88th minute, Alec Supinski found a lone ball after a corner kick and punched it into the goal past Drexel's goalie, senior Jacob Jordan.
The game intensified when Drexel held off Northeastern and forced an overtime. With less than five minutes remaining in the game, another "two-on-one" combo occurred with junior midfielder Mathias Ebbesen assisting Sebastien Cabral to an easy tap-in goal for the Dragons.
It was Drexel's second win this season, despite being outshot 20-11 by Northeastern. Jordan tallied eight saves to beat Northeastern's Jonathan Thuresson's four.
The Dragons then played the Temple University Owls Oct. 3.
In this game, Drexel was not so lucky, as Temple took them down 4-0.
The Dragons did not get off to a great start, as Temple scored just 12 seconds into the game. Temple's Alan Camacho Soto stole the ball away from the Dragons and made a low shot near the left post.
In the 21st minute, the Owls made it a 2-0 game, as Temple's Mark Gresala slid a corner in from Divin Fula Luzolo. A Drexel misplay led to a 3-0 game with Thibault Candia scoring his fifth goal of the season.
Mark Gresala scored again in the 67th minute to bring the game to 4-0.
Drexel will travel to the University of North Carolina Wilmington Oct. 7, and then return to Vidas Field Oct. 11 to host Hofstra University for their next two games in Colonial Athletic Association play.