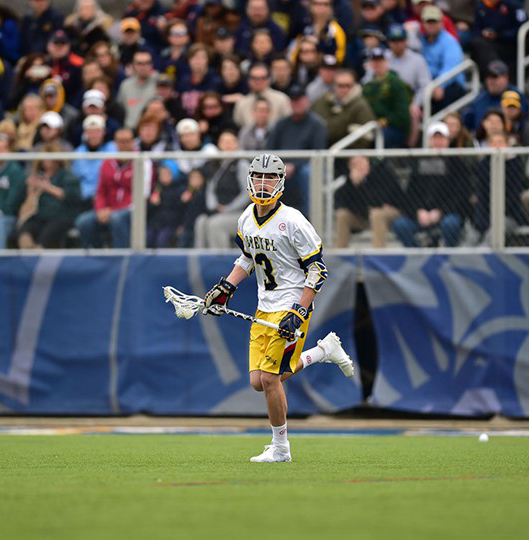 The Drexel University men's lacrosse team traveled to Connecticut to play Fairfield University April 14. Drexel started strong, grabbing a 4-2 lead by the end of the first period. Goals were scored by sophomores Matthew Varian and Nick Fox, and seniors Robert Frazee and Will Manganiello. Drexel continued to dominate in the second period by outscoring Fairfield 5-3 to give Drexel a 9-5 lead heading into the third period. The Dragons who scored in the second period were senior Jake O'Donnell, sophomore Chris McLallen, junior Marshall King and two goals by sophomore Reid Bowering.
Through the first two periods of the game it looked as if the Dragons had this game under control. However, Fairfield had other ideas as they got themselves back in the game by matching Drexel in the third period with four goals, bringing the score to 13-9 in favor of the Dragons. King and Manganiello each scored their second goals of the day in the third period for the Dragons.
In the fourth period the Dragons were outplayed by Fairfield and outscored 5-3. The Dragons gave up five unanswered goals until finally with four minutes remaining Frazee scored his second goal of the game. Bowering and junior Cam Harris also scored late in the second half giving the Dragons a 16-14 victory. Drexel senior goalie Chre Teitelbaum had eight saves on the day and faced 34 shots. While Drexel did get the victory, one facet of the game they have struggled with all year is their turnovers. Drexel committed 18 turnovers overall in the game and Fairfield only had four.
The Dragons' next game will be April 21 against Hofstra University, who currently have the same record as the Dragons 5-6. Drexel hopes to win the last two games of the season to have a winning record and go into the Colonial Athletic Association tournament with confidence.