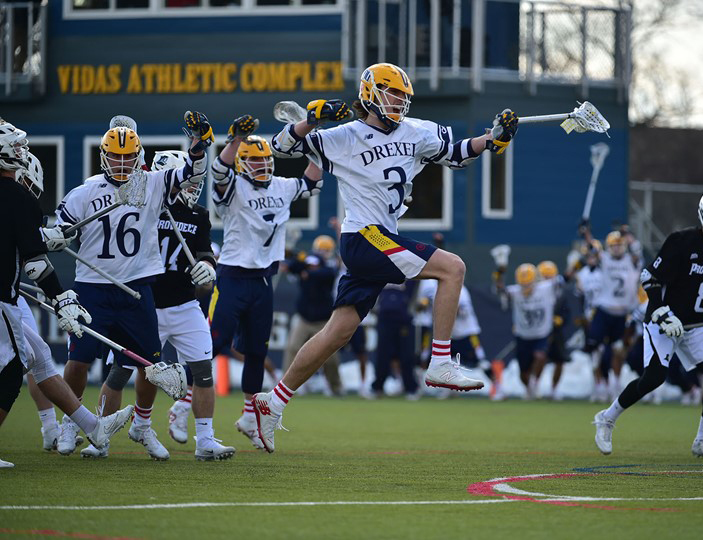 Nine games into the season, the Drexel University men's lacrosse team has a record of 4-5 including one loss to the University of Massachusetts in a conference opener game. Sophomore Matthew Varian has gotten off to a hot start after missing the entire 2017 season due to injury, as he has a career high 20 goals on the season. Varian's dominance this season is highlighted by scoring a career high six goals in a victory against the No. 11 team in the country, Georgetown University.
Another player who has made headlines for the Dragons is sophomore Reid Bowering who also has 20 goals on the season. Bowering was named Colonial Athletic Association Player of the Week March 26 after having a hat trick and two assists against Providence University.
While the Dragons currently have a losing record, they have played well against tough competition. Drexel has had to play No. 2 University at Albany, No. 7 Villanova University and No. 11 University of Virginia. Despite the losses in all games, Drexel showed these big time programs that they have the caliber to compete with them.
Drexel has four games remaining until the start of the CAA Tournament and they are all against CAA opponents. The first game is April 7 at Towson University who currently have a record of 3-6.