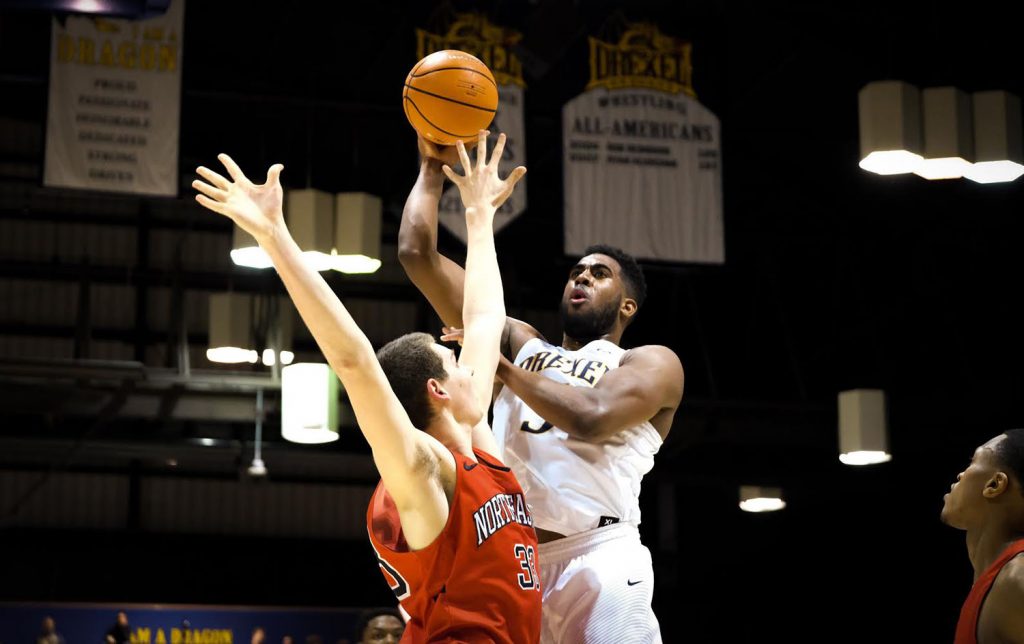 After beating Elon University Jan. 25, the Drexel University men's basketball team did it again as they beat Northeastern University in a thriller 68-67.
After having a career high 40 points against Elon, junior Tramaine Isabell was the hero again against Northeastern going for 21 points and hitting the game winning free throw with one second left.
The Dragons managed to get the victory despite being down by six points with 2:20 left to go. Northeastern was never able to score again after that. Drexel's defense was anchored by senior Austin Williams, who had an impressive six blocks to go along with 13 points and 11 rebounds. This was Williams' sixth double-double of the year.
Drexel's comeback late in the game was fueled by their dominance on the boards with 40 seconds to go as they rebounded Northeastern 7-1. The largest lead Drexel had in the game was three points, and they trailed for the majority of the game.
In fact, Isabell's go ahead free throw with two seconds left was the Dragons' only lead the entire second half. Coming in to the game Northeastern was 7-2 in the Colonial Athletic Association and Drexel was 2-7. This victory was probably the biggest win for head coach Zach Spiker and his squad so far this year.
Despite the impressive victory, Drexel struggled in a few areas. Northeastern's bench outscored the Dragons 26-8. Part of the reason why is because the only player of the Drexel bench who played more than 10 minutes was junior Troy Harper.
While the Dragons have won two in a row, this is only their third win in the last 11 games. In the second half the Dragons managed to only hit 58 percent of their free throws.
While the Dragons did miss some free throws in the second half, they were able to make them when it mattered most.
They played James Madison University Feb. 1 and won 76-74.
Coming up next, the men's basketball team will travel to the College of William & Mary Feb. 3 and then return home to host Towson University Feb. 8. This will be the second time Drexel has faced these teams this year. However, with their now three-game win streak including big wins over Northeastern and James Madison, there are reasons for hope in these upcoming games.