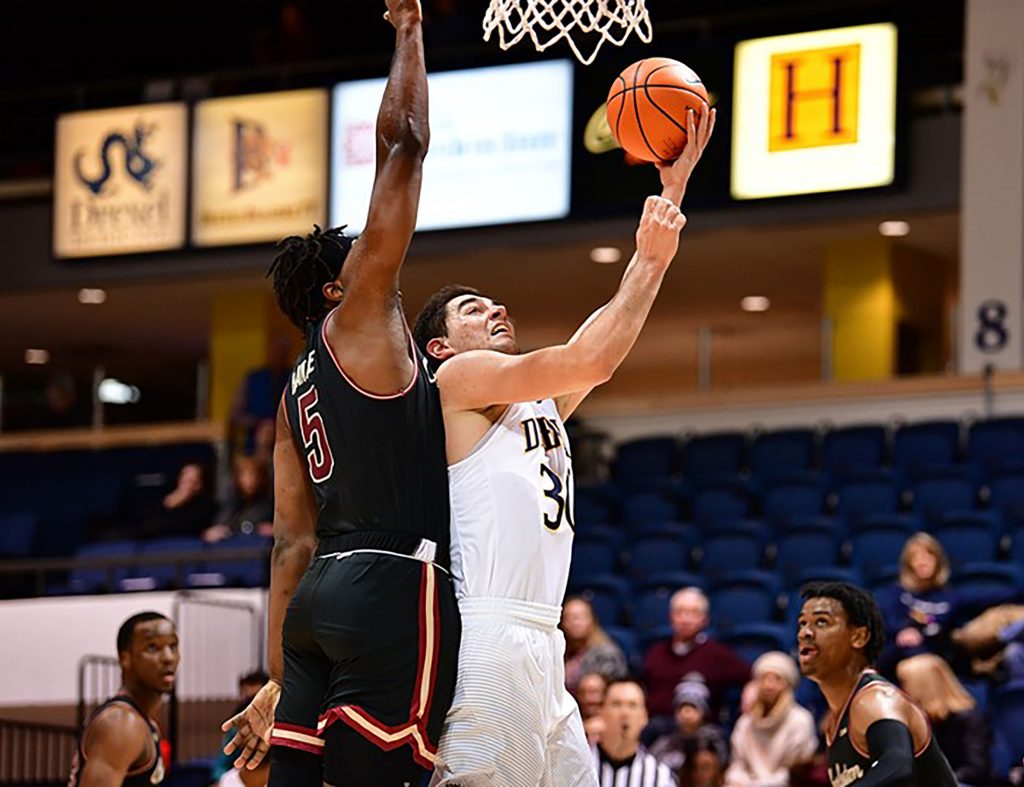 With half the season over the Drexel University men's basketball team sits eighth in the Colonial Athletic Association and 7-10 overall. While the record isn't great, the Dragons are only two wins away from tying last year's win total. If Drexel wins more than loses from here on out, then they can possibly double the win total from last year. While the team might not finish the season above .500, head coach Zach Spiker has to be pleased with the direction that the team is going.
Looking ahead all of the remaining games for the Dragons will be in conference. Drexel has struggled so far playing CAA teams going 1-3. The only team that Drexel has defeated in conference has been the College of Charleston. Drexel will look to avenge loses against Elon University, University of North Carolina Wilmington, and the College of William & Mary. In order to do that the Dragons will need to improve their three-point shooting (33 percent) and free throws (70 percent). The Dragons should also look to improve their ball movement as they currently have a meager 10.5 assists-per-game. On a positive note, Drexel has managed to stay in games as their scoring margin is at a manageable negative 4.8.
After starting off slow, sophomore Kurk Lee has picked his game up as of late, and his averages on the season are almost identical to his statistics last year. Alihan Demir, the sophomore from Turkey, has emerged as well putting up 11 points and five rebounds-per-game. The most impressive player this year has to be Missouri transfer junior Tramaine Isabell who is averaging 19 points and seven rebounds per game.
Compared to last year, the Dragons have made drastic improvements and seem to have a good foundation for future growth. Winning the second half of the season would be a tremendous step towards success in the future for coach Spiker and his team.
The Dragons traveled to play the University of Delaware Jan. 11 and will be back home for a game against Hofstra University Saturday, Jan. 13,  at 4 p.m.