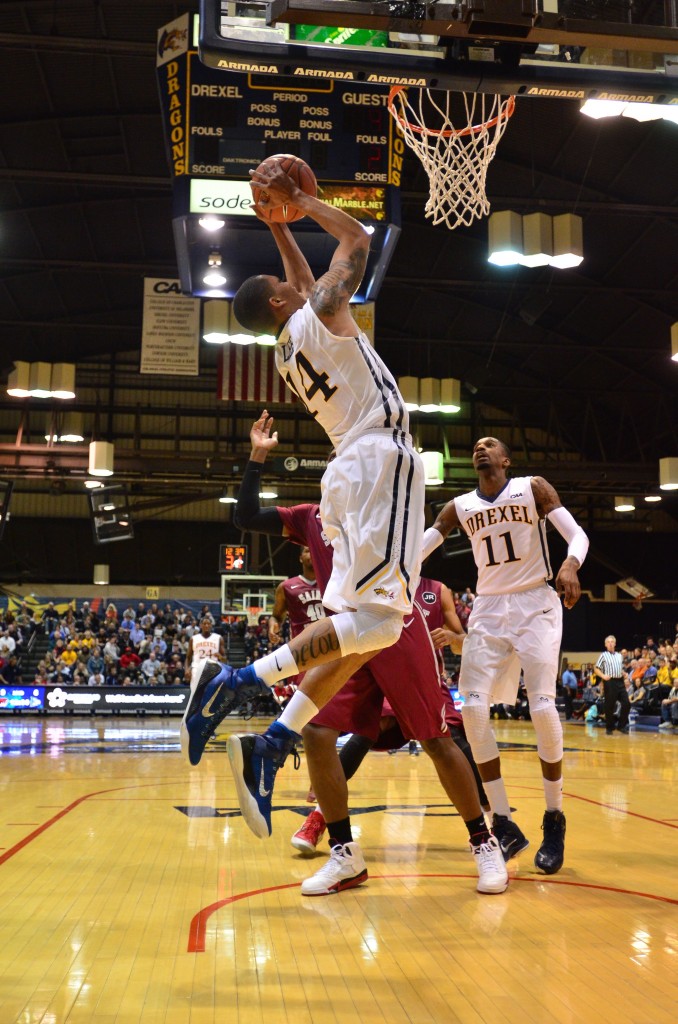 Earlier this season, after a close loss to Saint Joseph's University, junior Damion Lee was clear about his feelings following a great individual performance.
"It's cool to score the ball and I know that's my job on this team, I have to come ready every night and be an aggressive player and look to score the ball for us to win, that's not the issue. The issue is that we didn't win," he said.
Lee finished that game with 23 points, but that wasn't important to him. He wanted the win.
Against Cornell University Nov. 23, he refused to let his performance stand alone, and he refused to let his team lose.
By the end of the game, Lee had tallied 28 points and the Dragons had captured their first victory of the season, but it certainly didn't look great early on.
Actually, "didn't look great" is putting it gently. In the first half, they had 17 points and their leading scorer was Rodney Williams with seven points on 2-8 shooting.
Lee had amassed a whopping four points on 1-8 shooting and it looked like the Dragons were in for yet another long night.
Then halftime came, and the Dragons once again showed that they have the ability to play well for halves of games at a time.
All of the sudden, everything was working for the Dragons. They scored 44 second-half points behind the incredible performance of Lee, who scored 24 in the half on 50 percent shooting and also assisted on three scores.
Lee was a force, unstoppable when he had the ball in his hands, as he's shown an ability to be throughout the season so far.
Without Lee, the Dragons would be 0-5 on the season, but he showed up, and showed up big time.
Other notables
Freshman guard Rashann London turned in a solid performance, with nine points (which makes him tied for second-highest points on the team) and only three turnovers.
Sophomore forward Rodney Williams continued his early struggles, making only two of his nine shots from the floor, though he did score nine points in the game.
Senior guard Freddie Wilson turned in a somewhat strange game; playing for 25 minutes and recording nearly zero remarkable statistics. He was pretty much a nonfactor, scoring two points to go with one assist and one steal. That's an uneventful line from a guy who played more than half of the game.