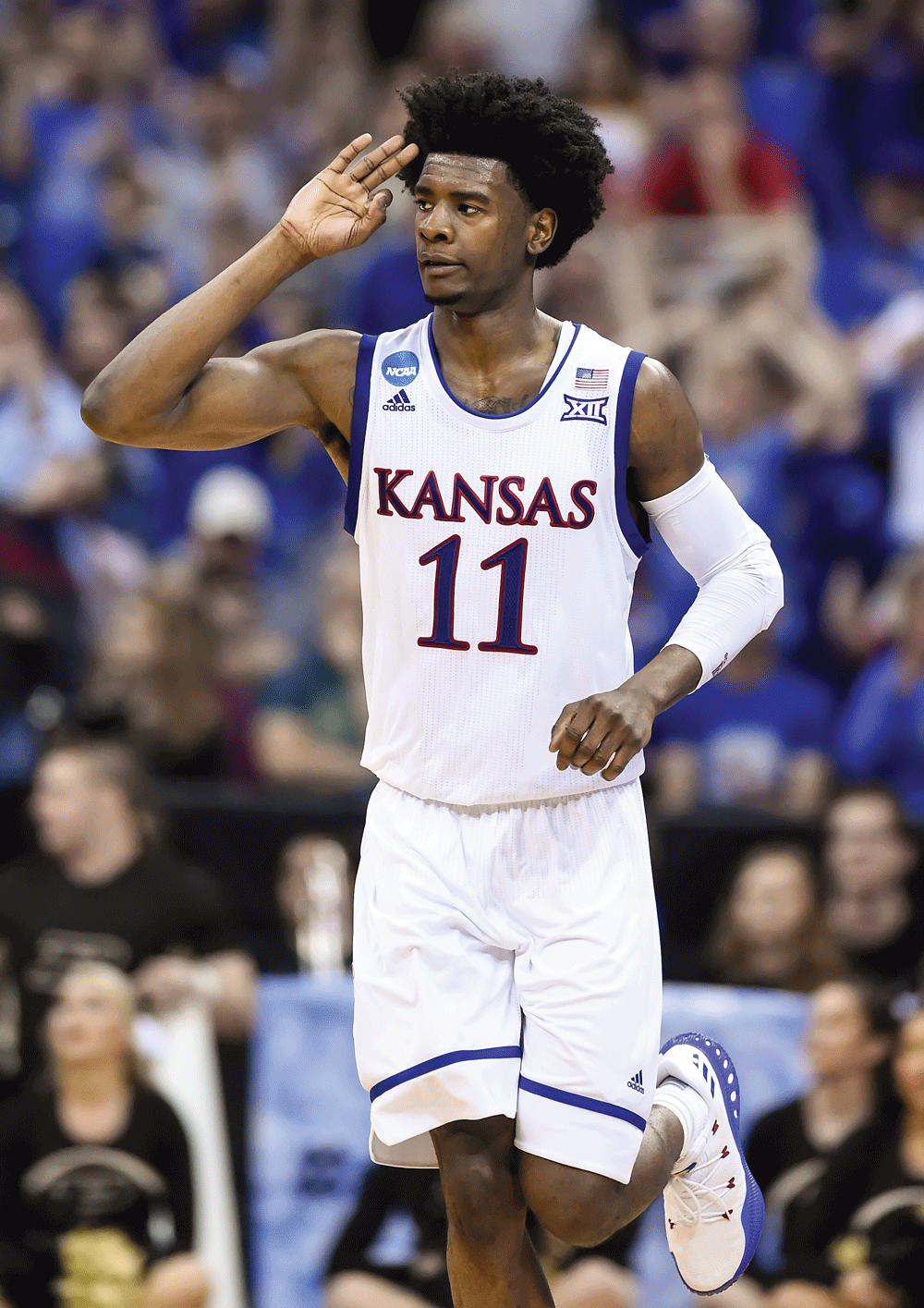 The National Basketball Association Draft Lottery has come and gone, and with it comes some much needed clarity for the teams involved. The Philadelphia 76ers came through as slight winners on the night, as they jumped into the top three, landing the third pick.
For many Sixers fans, this outcome resonated less so as a pure placement in the draft and more as a vindication for years of fervently supporting Sam Hinkie in the face of intense media and league pressure. Of all of the moves Sam Hinkie made in his run as Sixers general manager, his trade with the Sacramento Kings — exchanging virtually nothing for Nik Stauskas as well as two pick swaps and an unprotected first round pick — stands as the crown jewel. Even before this lottery, that stood as an undisputable fact.
Now, with the Kings jumping into the top three in the lottery and the Sixers swapping picks with them due to the trade, in essence bumping the Sixers' draft position up two spots from five to three, it is a historic fleecing of a poorly run Kings team that still has more to give the Sixers.
Regardless of that wonderful moral victory for Sixers fans still rueing the loss of their patron saint of basketball operations, landing at three is a decent outcome for the team. The one or two spot would have obviously been ideal, providing an easy lane to a point guard to fill an obvious hole on the roster, but we don't live in an ideal world.
At three, point guards Lonzo Ball and Markelle Fultz will almost certainly be off the board, leaving the Sixers with a seemingly tough choice to make. The guards remaining after those two all have glaring flaws and are likely not top three talents, while the best players available all play positions that are somewhat crowded on the Sixers' roster.
This seems like it creates a conundrum for the Sixers' general manager Bryan Colangelo, but it really shouldn't. In my mind, there's only one real choice at number three. The Sixers need to select Josh Jackson, small forward from Kansas University.
Jackson looks to absolutely be the best player available at this spot in the draft. Physically, he's got good size and borderline freak athleticism for a winger player, and he uses his slender frame well and is willing to play physically. He's twitchy and instinctive on defense and plays very fundamentally in on-ball defensive sets. His athleticism and speed allow him to be a difference maker defensively, versatile enough to switch onto smaller players and also quick enough to cover ground and recover in help defense. In his freshman year at Kansas, he put together a highlight reel of jaw-dropping chase down blocks, and his instinctive defensive abilities will likely translate well to the next level.
Offensively, he's a bit of a mixed bag. A strong first step allowed him to blow by defenders often and he has a tight enough handle to finish drives confidently, but his game doesn't require him to dominate the ball. His speed and leaping ability make him a devastating off-ball cutter, and many of his points last season came from finishing lobs over and around defenders. On this Sixers team, with Ben Simmons likely dominating ball handling responsibilities, it is pivotal that any players brought into the fold don't hold the ball too much and are also confident and able to finish passes coming from the Australian forward. Jackson seems to fit into that mold well around the rim.
What really stands out about Jackson offensively is his passing abilities. His basketball IQ allows him to find shooters and cutters easily and his ability to complete passes with both hands makes him a potentially great playmaker in the NBA, and he'll fit in well next to Ben Simmons and Dario Saric, who both shine when finding open teammates.
For a small forward, Jackson also rebounds very well, ending his freshman campaign with 7.4 rebounds per game. Of those 7.4, 2.3 were offensive, which is another place where Jackson shines. He's instinctive and works hard on the offensive glass, which is unique for his position and should translate well to the NBA.
He does, however, have weaknesses. In today's NBA, the league is trending towards playing smaller and faster, and it's not clear how Jackson fits into that mold. As more of a natural small forward, sliding him to the power forward position likely will leave him exposed due to his short wingspan and thin frame. Offensively, his jumpshot is, for lack of another word, disgusting. He has a hitch and releases the ball from an awkward angle and takes too long to get his shot off. It's difficult to see him being a great shooter in the league without an overhaul of the jumpshot, despite the fact that he ended his only college season on a hot streak. However, as the year went on, a lot more of his shots came in rhythm, which is something he seems to be good at controlling as a spot up shooter.
These issues make him a bit of a shaky fit with the Sixers, but they need not overthink this draft choice. Jackson is the best player available, and the one most suited to their team at three. He's got legitimate two-way potential and looks to make an immediate impact defensively and in transition with Ben Simmons, even if his jumpshot doesn't come together just yet.