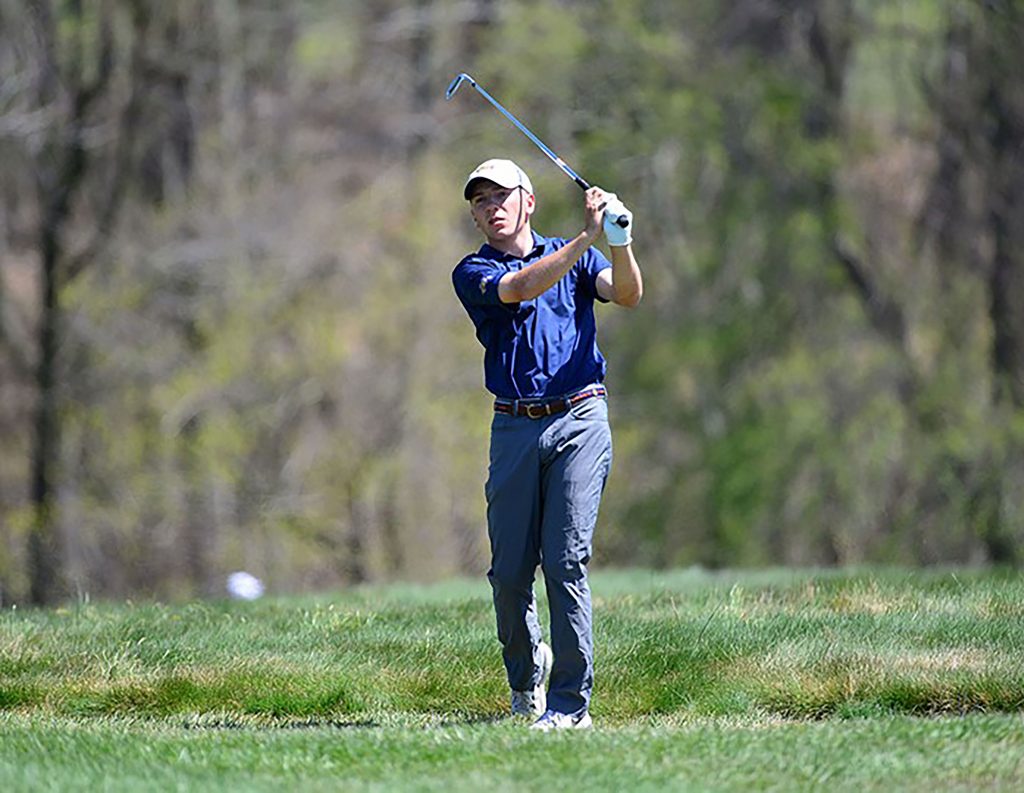 In their fifth week of competition, the Drexel University men's golf team competed in Old Dominion University's Outer Banks Intercollegiate Golf Tournament. It was held at the Kilmarlic Golf Club in Powells Point, North Carolina. The course is a par-71 with a total yardage of 6,502. The Dragons completed round three of the tournament Oct. 24, and shot a team score of 295, leading them to finish in 17th place.
In the first round, the Dragons as a team scored 298, with sophomore Connor Schmidt getting off to a great start by shooting a 1-over-72, which ranked him 35th individually. Junior Michael Cook and senior Adam Mistretta were not far behind with scores of 75 each. Senior Aaron Fricke and sophomore Alex Butler came tied for third on the team with scores of 76 each. So, after one round, it looked like the Dragons were all pretty consistent in their shooting, but they were still far from the lead.
Chad Hess at Old Dominion University was the individual leader after one round with a score of seven under par. The Old Dominion Monarchs themselves were in second place with a team score of 279.
In the second round, the Dragons shot a team score of 293. Fricke made a comeback to shoot par and Butler shot a 73, his best round of the tournament.
Drexel went into the third round at +23 and by the end, shot a team score of 295. Mistretta shot the best round of the team with a 1-over-72, but it was Fricke that topped the team with a total score of 7-over-220. Cook shot a 222 while Mistretta and Butler both shot 224.
Drexel finished 17th at the end of the tournament, but the hosts, Old Dominion, did not finish first. It was Campbell University that got the win, with Old Dominion University, Ball State University and North Dakota State University all finishing under par. The individual winner was Ray Kraivixien, who is also from Campbell.
Drexel plays their last match of the tournament Nov. 4 when they host the City Six Championships at the Union League Golf Club in Philadelphia.