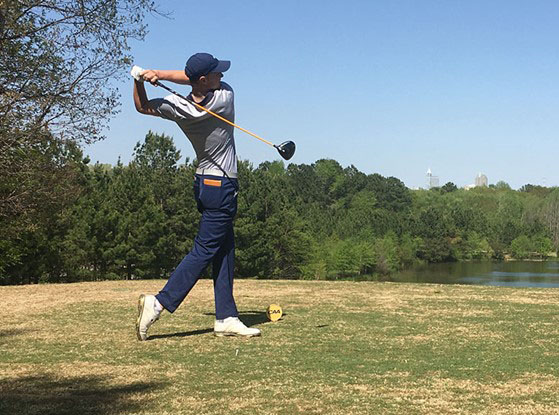 The Drexel University men's golf team looked into getting back into rhythm after a three week hiatus with the Phoenix Invitational Oct. 15 and 16. The match was hosted by Elon University at the Alamance Country Club in Burlington, North Carolina. This tournament looked promising for the Dragons since they won the tournament last year.
On the first day, Drexel started off with a six-over par after playing 36 holes, which gave them a tie for ninth place. In both the morning and afternoon rounds, Drexel scored three-over par. Junior Alex Butler was the best performer of the day, as he scored an even par for the morning round and a one-under for the afternoon. Junior Connor Schmidt and sophomore Jeffrey Cunningham both ended the day with even par scores of 142. Sophomore Angelo Giantsopoulos and freshman Ben Pochet both ended with a score over par of 151 and 153, respectively. Elon led the tournament after day one.
On day two, Drexel definitely improved their game and played their best round of the tournament. This time, Giantsopoulos had the best of the day with a three-under 68 and Schmidt was the best scorer of the tournament with a one-under 212 over 54 holes.
Drexel overall scored a 285, which was better than all of the previous rounds they played the day before. Both Giantsopoulos and Schmidt scored under par on the second day, with Pochet with a three two-over and Cunningham and Butler both scoring a three-over.
Individually, Schmidt placed the highest with a 14th place finish in the tournament. Butler only finished three shots behind Schmidt but placed 27th overall.
In the end, Elon came up with the win with a five stroke victory over Ohio University. Fellow Philadelphia team Temple University finished third, while Presbyterian College and Radford University tied for fourth.
The golf team will look to their next tournament with the OBX Intercollegiate Oct. 21-23, hosted by Old Dominion University.