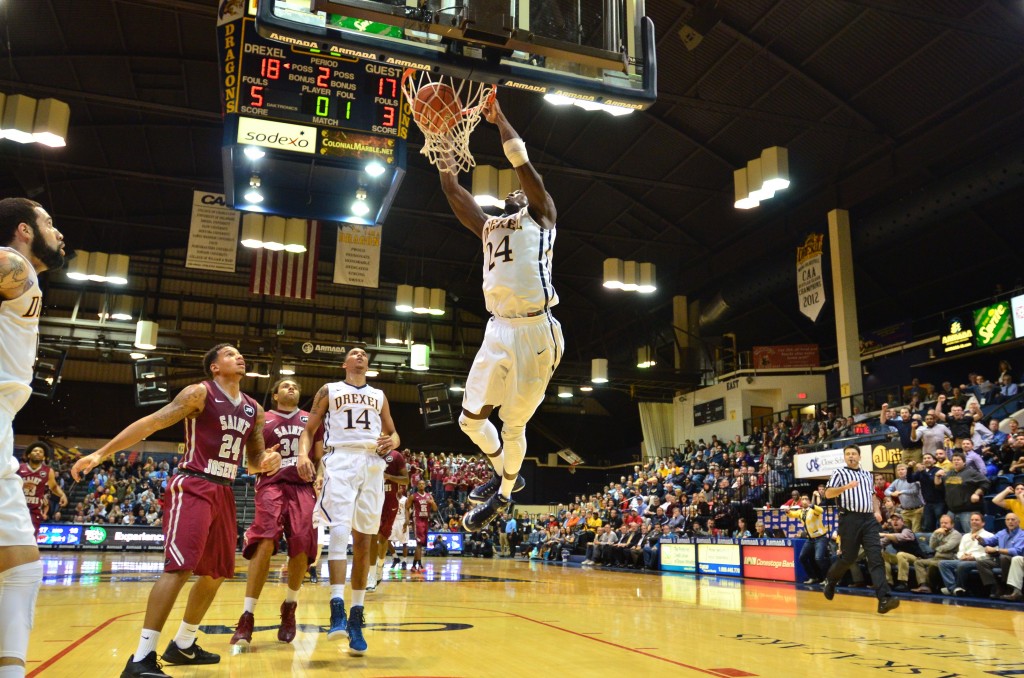 The inactive list grows.
Austin Williams, freshman forward, has a left foot injury that will keep him from suiting up for the next six to eight weeks.
The injury occurred during practice before the Dragons' homecoming against Saint Joseph's University, but the severity of the injury wasn't known until today, Nov. 19.
Without Williams healthy and with the preseason loss of Kazembe Abif, the Dragons are relying even more than before on the play of Rodney Williams. Williams, their sophomore leader who while possessing gifted moves in the post, has trouble scoring when he gets chances close to the rim.
The injury will also mean more minutes for transfer Sooren Derboghosian, who played 16 minutes against St. Joe's and scored three points. Also look out for sophomore Mohamed Bah to make an impact, as he did against St. Joes, notching six points, four rebounds and three blocks.
The earliest Williams can return, according to a six-to-eight-week timetable, is Jan. 3 against Elon University, the team's first conference game.