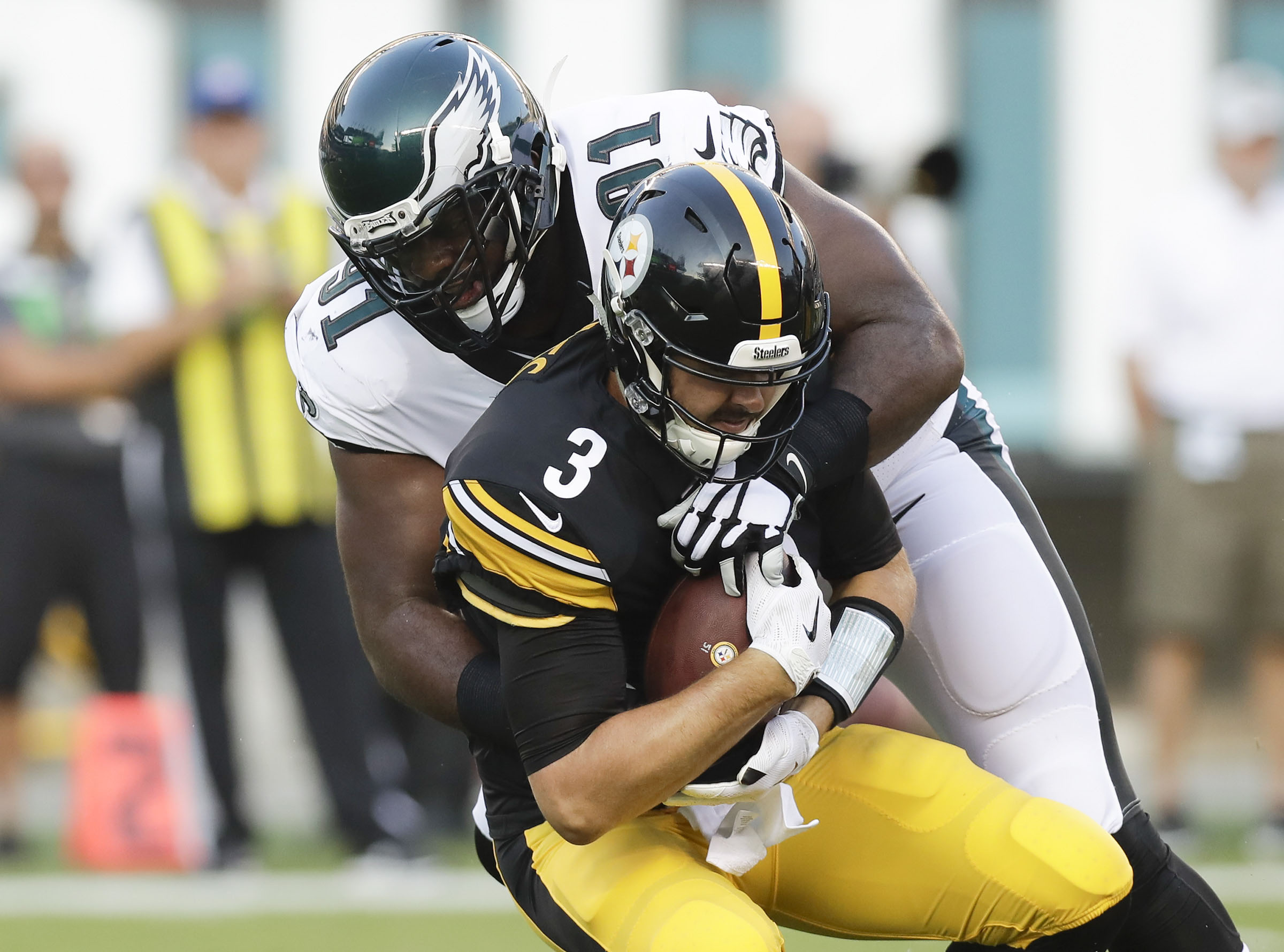 The Philadelphia Eagles have one of the most promising teams in the NFL this season. With the explosiveness of Carson Wentz, they look to continue their hot streak. Carson Wentz is not at 100 percent right now, but it looks like he will most likely be ready by the start of the season.
During preseason, the Eagles haven't exactly gotten off to the best start. Their first game was against the Pittsburgh Steelers in Philadelphia Aug. 9. After such a stellar season last year, Eagles fans were anxious to see how their team was doing this year. However, most of the starters that excelled last season did not play in this game, as Nate Sudfeld was the starting quarterback. He didn't have a terrible game, as he threw for 140 yards and two touchdowns, but he had two interceptions to go along with that. Joe Callahan also got to start, and he threw for 91 yards. Some of the running backs from last season also played, as Corey Clement, Wendell Smallwood and Jay Ajayi all got touches. They ran for more than 70 yards combined, but none of them scored a touchdown. The biggest addition in the NFL draft was Dallas Goedert, who played tight end in the game. He played pretty well, as he had 66 yards and a touchdown.
But, this was not enough to defeat the Steelers. Joshua Dobbs and Landry Jones threw for over 170 yards combined and a touchdown a piece for Pittsburgh. JuJu Smith-Schuster, the star wide receiver who emerged last season with his amazing speed, had 71 yards and one touchdown.
Their second preseason game was a rematch of the Super Bowl against the New England Patriots Aug. 16. This was the Eagles' time to show their dominance once again against the biggest dynasty in the league. However, this did not go the same way as the Super Bowl went. Nate Sudfeld was the starting quarterback, and had a stellar game this time. He threw for 312 yards and three touchdowns. Nick Foles, the star of the Super Bowl, also played in this game, but he only threw for 44 yards. Ajayi had a similar game as the first, where he ran for 23 yards. Goedert also had a pretty good game with 57 receiving yards.
Again, this was not enough to defeat the Patriots. Tom Brady started the game and threw for 172 yards and 2 touchdowns. Cordarrelle Patterson, the newest addition to the Patriots and star receiver from the Minnesota Vikings, had 51 yards and a touchdown.
Although this start to the season wasn't what the loyal Philly fans were looking for, the big stars from last season have not played yet and with the return of Carson Wentz, it looks like the Eagles have a lot of potential.