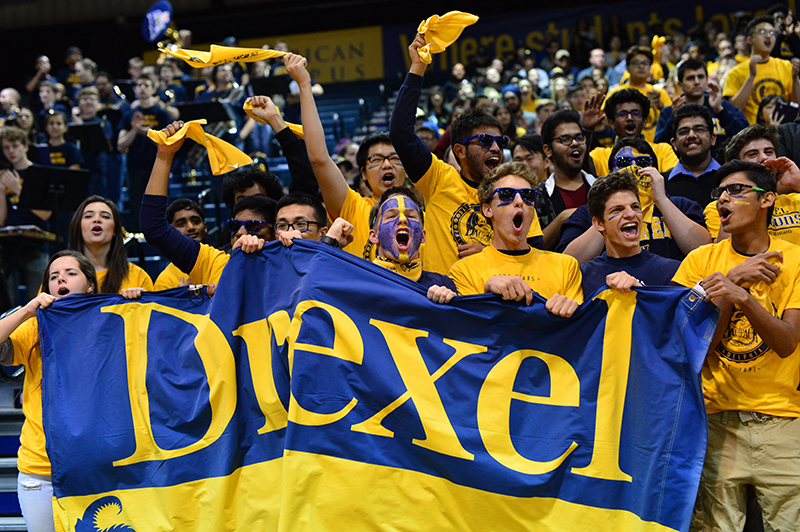 Swim
Lauren DiCamillo was one of 21 recipients to be awarded Colonial Athletic Association's prestigious CAA Leadership and Sports Excellence Award in Women's Swimming and Diving for the 2022-2023 academic year. DiCamillo was not only the team captain for two years and the President of SAAC, but also placed fourth-best ever in DU's history in the 50m, 100m, and 200m back.
While being a committed student athlete, DiCamillo also proved her devotion to academics, as she graduated with a 3.71 GPA and made the Dean's list five times. She has also stayed active in her community, participating in Play Day at Vidas, the MLK Day clean up, Drexel's Dance Marathon and more.
Rowing
The Intercollegiate Rowing Coaches Association (IRCA) recognized 16 DU Men's athletes as Empacher Scholar Athletes last week. Those honored are as follows:
Richmond Coney
Alex Dragovits
Nick Foley
Joe Glenn
Thomas Gola
Emma Houghton
Megan Hua
John Karen
Zach Key
Damian Lis
John Little
Nikola Loncar
Jake Miller
Dearon Tufankjian
Sam Valigorsky
Daniel Yurcisin
Lis was also named an IRCA Second Team All-American.
Karen, Lis, Loncar and Miller were recognized as Philadelphia Inquirer Academic All-Areas last week. These rowers earned gold medals at the Dad Vail Regatta and helped their team to win the Kerr Cup, Bergen Cup and the Occoquan Invite. They also assisted the team to back-to-back victories in the fall, earning DU the Head of Charles and Head of Schuylkill titles.
DU Men's Rower James Schmidt was also recognized by the IRCA as a finalist for Comeback Athlete of the Year. After sustaining and recovering from an injury, Schmidt went back out with his team to win the Kerr Cup Regatta, the men's points trophy at the Dad Vail Regatta, and placed 14th at the IRA National Championships.
In the DU Women's Rowing team, three athletes were named Philadelphia Inquirer Academic All-Area including Natalie Cleri, Giavanna Hunt and Hayley McKeever. Cleri was also selected as the Academic All-Area Performer of the Year.
During the fall, the Dragons Varsity 8+ historically won the Head of the Charles Regatta and also swept the Knecht Cup, Kerr Cup and Kelly Cup Regattas in consecutive weeks during the spring term.
As the summer quarter continues, make sure to check out Drexel's athletic webpage to keep up with DU sports news and to learn what lies ahead for the Dragons in the fall. For more information, visit https://drexeldragons.com/index.aspx.