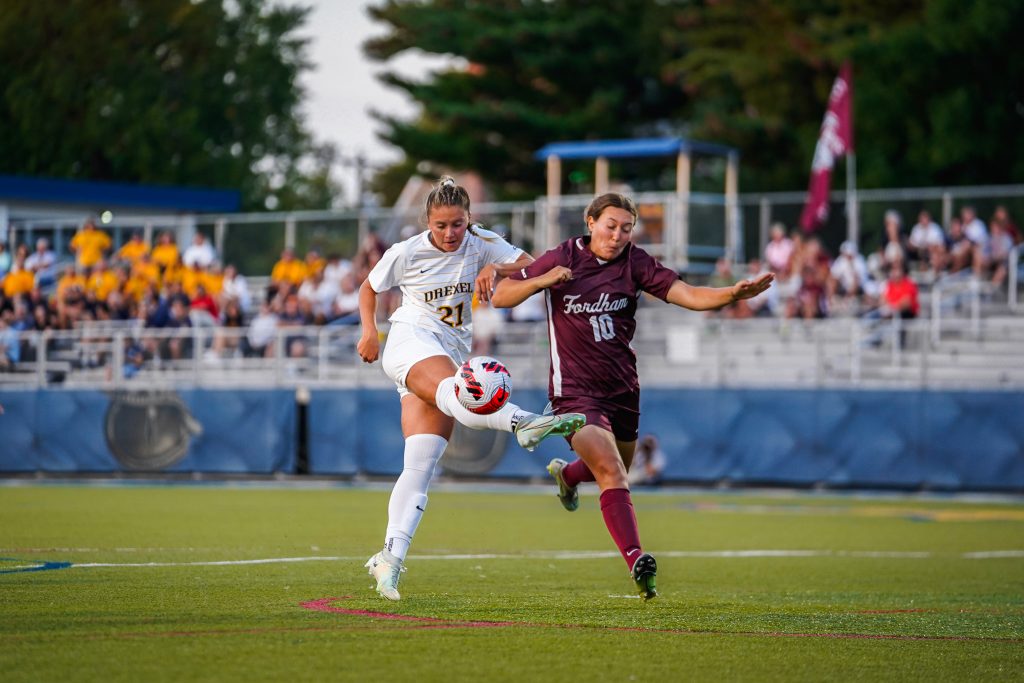 Soccer has returned to Philadelphia's Vidas Athletic sports complex. Drexel's women's soccer team was able to continue where they left off last year and won their season opener against Fordham 3-0 on Thursday, Aug. 17.
Drexel Head Coach Ray Goon looked back on a well-deserved victory of his team that controlled the game for over 90 minutes.
"It was the first game, the first time out for a lot of players. I was pleased with the effort," said Goon.
Coming off of a successful season that ended in a loss to Northeastern in the CAA semifinals, Goon's team proved once again that they could play an important role in the CAA this year.
In the first game of the season, opponent Fordham especially had problems guarding Drexel's forwards Isabel Kuzy, Meg Tate or Delaney Lappin who created constant danger in Fordham's 18-yard box.
After Drexel was unable to finish a bunch of chances, including a goal by Gabrielle Perrotto that was disallowed for offsides, Tate scored the first goal of the season in the 38th minute. Only 60 seconds later Liv Brocious put the ball in the net for a convenient 2-0 halftime lead.
After halftime Drexel continued to show a concentrated and dominant performance. Fordham often had trouble combining out of their own half because of the high and intense pressing Drexel played. In the 58th minute, Kuzy rewarded herself for a good game and scored the third goal of the night which at the same time marked Drexel's 3-0 victory.
Thanks to a strong team performance Drexel can go with a lot of confidence into the rest of the non-conference portion of their season, taking on Quinnipiac on Sept. 1.