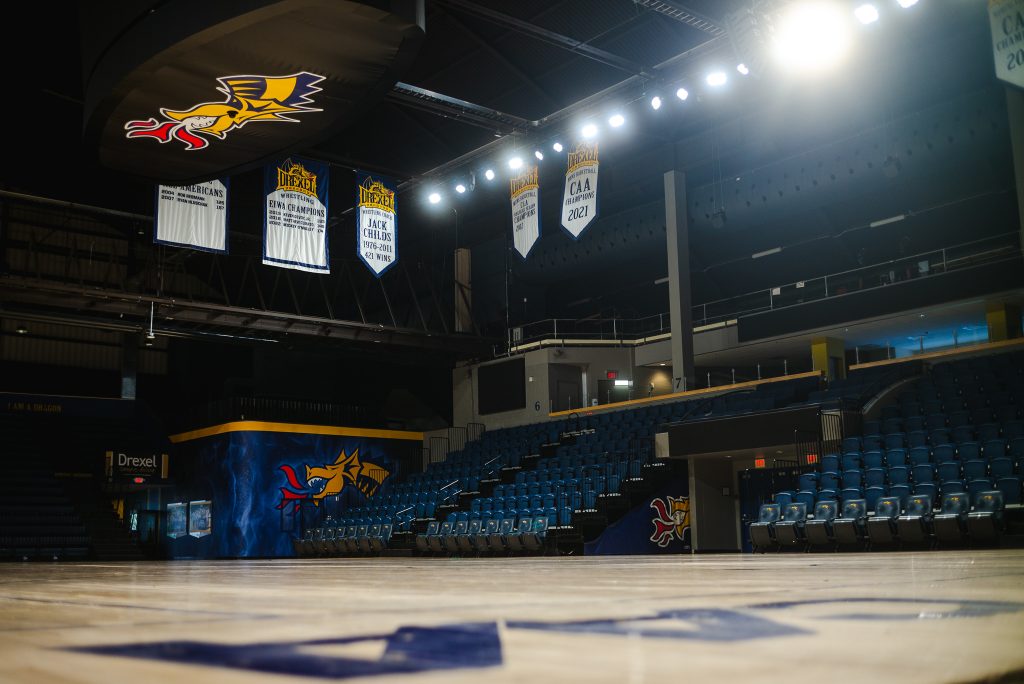 When Drexel Women's Basketball's season came to a bittersweet ending on March 16, falling to Fordham in the NIT tournament, Coach Amy Mallon had little time to reflect on the season. Keishana Washington had just played her last game as a college athlete. Washington had enjoyed an incredible season and career at Drexel, and she ended her half-decade as a Dragon by scoring the most points ever in the 98 year history of the Rose Hill Gym.
To make matters worse, Drexel lost two freshmen who they had penciled in to be key long-term players in Kylie Lavelle and Moriah Murray. Altogether, the Dragons lost a nauseating 1,365 points in outgoing players, a total that represented 2/3rd of the team's total scoring.
Coach Mallon was tasked with the impossible: having to replace a player that cannot be replaced. So, as Billy Beane pragmatized in Moneyball, Mallon's approach was to replace Washington in the aggregate.
Coach Mallon did so by bringing in three talented transfer players in search of elevated acclaim, as well as two promising freshmen drawn to the prestigious program Mallon has built in West Philadelphia.
The Transfers:
Amaris Baker: After two monstrous seasons spent at Harcum College at the Division II level, Baker is looking to assert herself at a Division I school. Baker was a prolific scorer at Harcum, leading all of Division II with 27 points-per-game. She also demonstrated her well-rounded skill set with an average of 6.5 rebounds per game. Baker joins the Dragons as seemingly the most immediately capable player to fill the point scoring void the Dragons find themselves in.
Brooke Mullin: Likely the player with the highest pedigree on the Dragon's roster will be Brooke Mullin. Since 2021, Mullin started all but two games for the Wildcats. While her numbers do exactly jump off the stat sheet, Mullin proved to be a strong passer from the forward position, boasting the eight highest assist-to-turnover ratio in the NCAA last season. Additionally, the fact that Mullin was viewed as such an important player on a Wildcats team that made it to the Sweet 16 last season should speak volumes as to the value she can bring to a great basketball team.
Erin Doherty: A transfer from Division III Catholic University, Doherty is pursuing her Master's Degree while exhausting her final year of collegiate eligibility. Doherty put up solid numbers in her four prior years at Catholic, averaging 10.5/2.3/4.7. Doherty said that when determining the destination for her final year of collegiate basketball, she considered La Salle and St. Joseph's in addition to Drexel. The Dragons were always at the top of her list, a byproduct of their consistency and success on a yearly basis that their Philadelphia neighbors have not found.
The Freshmen:
Laine McGurk: After capping off her senior season at West Chester Rustin with a District Championship, McGurk heads to West Philly with a lot of promise. McGurk averaged 23.3 points and 8.8 rebounds per game in her senior season. While much is left to be determined about the rotation and roster for the 2023-2024 basketball season, Amy Mallon has had no problem letting freshmen play important parts on her teams, and McGurk has the potential to compete for a sizable role next year. She is described as a player that can score from all three levels, as well as create for her teammates.
Clara Bergeron: The 6'2" forward will look to bolster the front-court, adding size and, hopefully, scoring, to the post position. The Canadian is described as a skilled player who can score with her back to the net as well as from the outside. Bergeron has represented her country on multiple occasions, including at the FIBA World Championships and NBA Junior America camp. It is unclear what kind of role Bergeron will play in the coming season as she joins a relatively strong forward group.