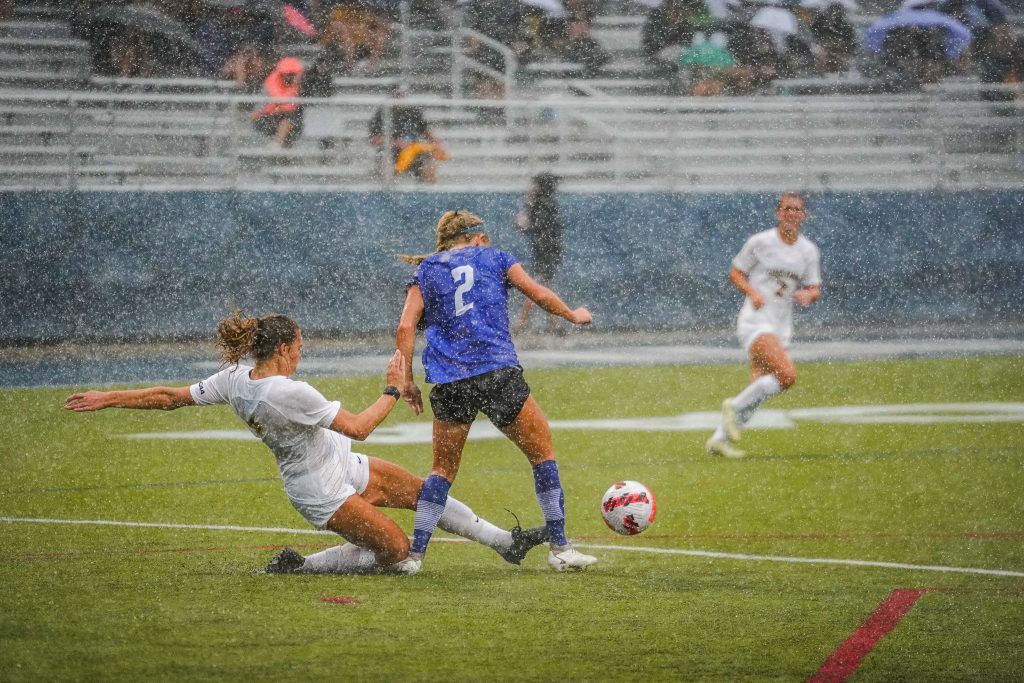 After a decent non-Conference start, Drexel's women's soccer team has had trouble getting back in the rhythm of the CAA. After losses against Hofstra (2:3) and William & Mary (1:2) and a tie against Northeastern (2:2), Drexel also couldn't earn a win against the University of Delaware. 
Like Drexel, Delaware came into this game winless in CAA play. Both teams started the game with a lot of motivation and intensity but were unable to create many quality chances. Whenever it did get dangerous in the first half, it was Drexel who had the better chances. After 15 minutes Casey Touey missed the goal from seven yards and shortly before halftime Drexel hit the post.
In the second half which was accompanied by pouring rain, Drexel was clearly the better team. Despite this, it was Delaware's Morgan Tillley who scored the first goal of the game. After conceding the goal in the 53rd minute Drexel battled to turn the game around. Even though they had enough quality chances to take a lead, they were only able to draw the game after Liv Brocious' shot took an awkward deflection and landed past the reach of Delaware's goalkeeper Mia Reed.
While the Dragons could not get a much needed win, one silver lining was provided when Drexel Dance Marathon was able to raise funds for five-year-old Dilynn, a survivor of Medulloblastoma who was in attendance for the game.
On Sunday, September 24th Drexel has the next chance to win their first CAA game of the season when they kick off at home against Towson (1pm).