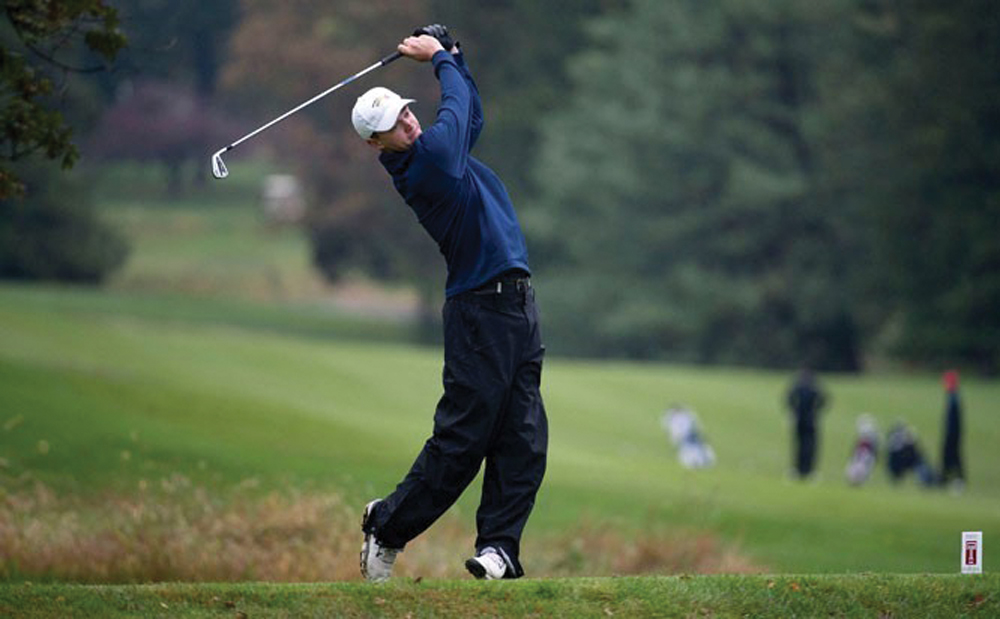 Drexel University golfer Chris Crawford qualified for the U.S. Open in Summit, New Jersey on June 6. Crawford is the first Drexel golfer to ever be eligible for the U.S. Open, which will be held this year from June 16 to June 19 at Oakmont Country Club in Plum, Pennsylvania.
Crawford was in good shape through most of the sectional qualifier tournament, holding a tie for the tourney lead at the 15th hole of the second and last round. However, the 11-time Colonial Athletic Association (CAA) Men's Golfer of the Week bogeyed the two subsequent holes, potentially compromising his chances of qualifying for the Open. At the 18th and final hole, Crawford needed to get a birdie to make the cut.
After three strokes, Crawford found himself staring down a 40-foot putt. In one suspenseful stroke, Crawford sank the shot and earned his ticket to Oakmont.
Crawford is no stranger to success on the course, having clinched eight top-ten finishes during his senior year and being named three times as a first-team All-CAA selection. However, becoming a contender in the U.S. Open marks a whole new level of prestige and challenge for the young athlete.
Crawford is slated to tee off for the first round at 2:42 p.m. June 16 from hole 10 with Austin Jordan and Tyler Raber. Although 11 amateurs are slated to compete in the Open, Crawford is the only amateur in his grouping.