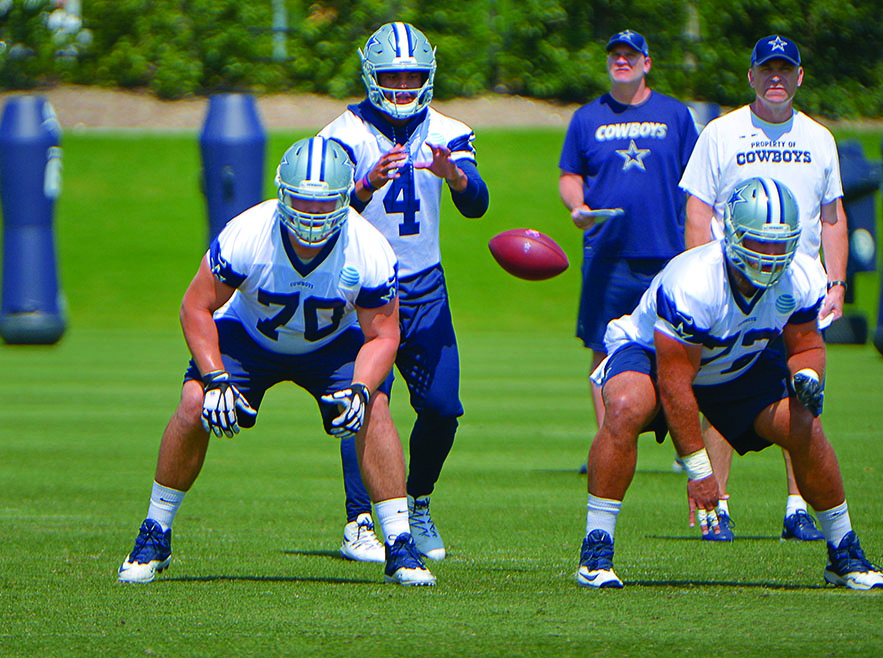 Rookie year wonder and starting quarterback for the Dallas Cowboys, Dak Prescott, is being accused of allegedly using a machine to sign his autograph instead of signing memorabilia by hand. Prescott is signing memorabilia for a memorabilia company called Panini.
According to an ESPN article on the topic, Beckett Grading Services is a firm that values trading cards. They investigated five autographed Prescott cards, which were distributed as part of Panini's 2016 Prizm collection.. Beckett would not verify Prescott's signature on the card set saying they felt very "machine-like." In addition, the company concluded that the start and stop points of the signature were clear and lacked a flow of a handwritten signature.
The speculation is that the cards were done by an autopen. Steven Grad, a main authenticator at Beckett, told ESPN, "I immediately knew they were autopen. I've never heard of a modern athlete doing this."
This is not the first case where Panini has had an issue with unauthentic cards.In May, autographs of Atlanta Falcons' first round pick Takkarist McKinley were found to also have been fabricated.
Panini has an exclusive deal with the player and, after the investigation, signed Prescott to a contract extension.
Recent developments suggest that Prescott has "no knowledge" of how some of his cards have signatures that are not handwritten.
It is very possible that Prescott never saw the cards in discussion. Many times cards are sent to marketing agents before reaching the player.
NBC Sports' Pro Football Talk provided a statement by Panini. Panini released a statement to the public in a press release addressing the issue. In the statement, the company admitted that a small amount of Prescott autographs for the 2016 Prizm set may not be authentic. In order to ensure that customers are getting an authentic product, Panini is recalling all Dak Prescott autographs cards from the Prizm collection.