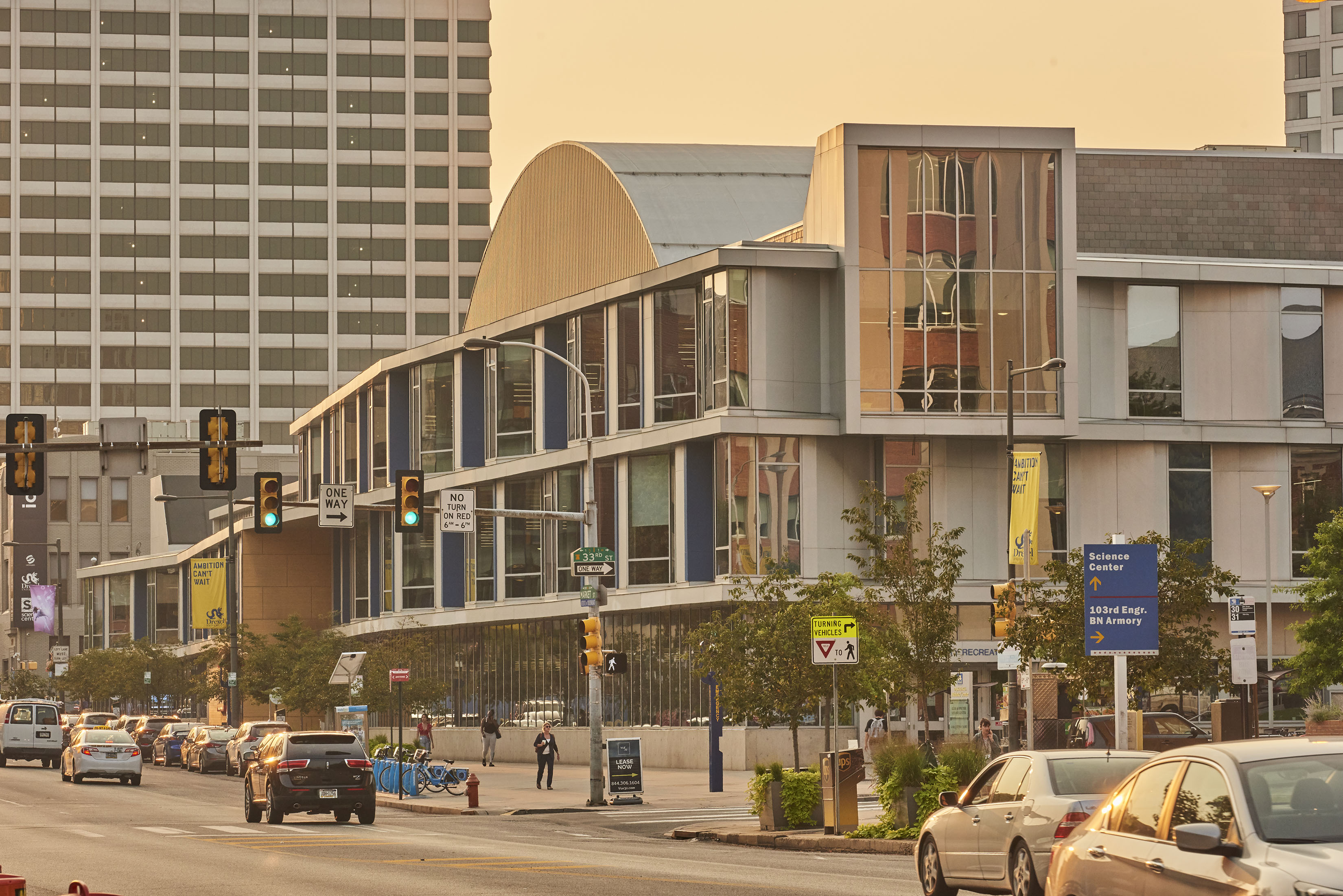 If you're looking to still be involved in athletics while coming to Drexel University, there are many club and intramural sports teams that you can sign up for. Some of these teams will participate in club tournaments and competitions outside of Philadelphia. For example, the women's club field hockey team traveled to Virginia Beach, Virginia, this past spring. Other teams participate in a league.
For the fall term, there are 12 intramural sports offered. Beach volleyball, basketball and indoor soccer have co-recreational, men's, women's and Greek teams. Tennis, flag football, indoor volleyball and badminton all have co-recreational, men's and women's teams. Spikeball, pickleball, and kan jam are all open to anyone who wants to participate. Cornhole and eSports are open teams that you can participate in year-round.
During the winter term, there are nine intramural sports. Indoor volleyball, flag football, cornhole and eSports all continue into the winter term. There is a three-versus-three basketball team that participates in a tournament during winter term. They have co-recreational, men's and women's teams. Wiffleball offers a co-recreational team and an open team. Squash and table tennis have men's and women's teams, and billiards has an open team.
Spring term offers 10 sports. Beach volleyball picks up again in the spring when it becomes warm again to play. The basketball teams continue into the spring quarter.
Outdoor soccer and softball both have co-recreational, men's, women's and Greek life teams. Spikeball returns for the Spring as well. Dodgeball offers co-recreational and open teams, and there is the Laura Meikle-Koch soccer tournament available to open teams.
Finally, in summer, we have table tennis offered to anyone and also two employee teams that participate in either an olympics tournament or a softball tournament.
For more information and details about student organization intramural sports events, you can email Shawn Riley, the coordinator for intramurals at Drexel, at [email protected]. You can visit http://drexel.edu/recathletics/ to sign up for any of these sports offered.
Drexel also offers a wide range of club sports. Some of the more interesting sports are cricket, cycling, equestrian, fencing, judo, karate, paintball, quidditch, sailing, tae kwon do and water polo.
There are also ultimate frisbee teams for men and women, a ski and snowboarding team and rugby. Each club sports team has a president that you can contact to find out more information and how you would sign up. Their contact information can be found at http://drexel.edu/recathletics/club-sports/intro/.
The Drexel Recreation Center gives you the opportunity to workout, participate in group exercise classes, or join the IMPACT group.
The IMPACT group will help you develop workouts and participate in a group workout program with personal trainers and other members. To learn more about the IMPACT group and how to sign up, visit http://drexel.edu/reccenter/health-and-wellness/IMPACT/.
There are also many group exercise classes offered throughout the academic year. Before the start of each term, the Recreation Center will release the schedule of exercise classes for the term or on a break. They even offer classes during finals week so that you can get to the gym and destress.
For a few of the classes, you'll need to sign up ahead of time online since space is limited in the rooms at the recreation center. All classes take place in two rooms on the second floor of the recreation center. If you walk up the stairs to the second floor, make a right at the top and walk to the other end of the building and you'll see the exercise classrooms.
You can even become a class instructor! For the links to register for classes, the schedule for Fall term and class descriptions, visit http://drexel.edu/recathletics/wellness/group-exercise/. You can also email [email protected] for general recreation center information or Lauren Dalton, the group exercise coordinator, at [email protected].
With all of these resources available at Drexel, grab a friend and head to the gym to try some of the classes. Make sure you sign up online ahead of time if it is required.
There is also a climbing wall at the recreation center that you can sign up to try a class or participate in a belay and boulder class. More information can be found at http://drexel.edu/recathletics/climbing/beginning/.
Drexel University has one of the best athletic facilities in the city of Philadelphia. Many of these opportunities are also only offered to Drexel students of gym members, so make sure you check out all that there is to offer while you're here!