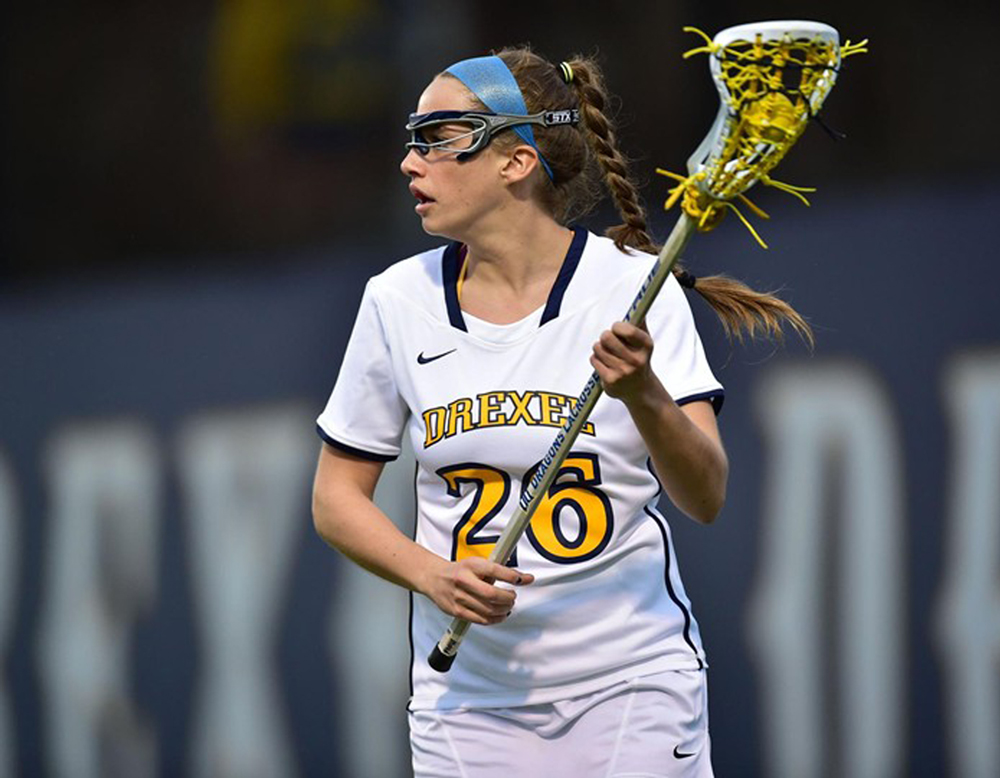 Last year, the Drexel University women's lacrosse team ended its 2016 season with a record of 10-7, its best record since 2013, and lost the Colonial Athletic Association Championship semifinals game to James Madison University.
This year, the Dragons had their season opener Feb. 5 in Durham, North Carolina, against the No. 10 Duke University Blue Devils. The Dragons came out strong in the first half as junior Nadia Pelham-Lacey scored the first goal of the game. Drexel freshman Courtney Dietzel recorded her first goal in her season debut, putting the Dragons up 2-1 with 21:38 remaining on the clock.
In the next 13 minutes, Duke scored two more goals to bring them ahead 3-2, but the Dragons quickly outshot the Blue Devils by scoring four goals straight. As the first half came to a close, the Blue Devils scored two goals and the half ended with the Dragons leading 6-5.
After the intermission, the Blue Devils were ready to play, as Olivia Jenner scored her second goal of the day only 21 seconds into the second half. Sophomore Maggie Stetson helped tie the game 7-7 for the Dragons, but this was Drexel's last goal of the game. Strong defense and two more goals by Duke secured their 9-7 win over the Dragons.
The Dragons have had two weeks of practices to prepare for their first home game against Columbia University.
"I was definitely pleased with the performance. I think the girls played really confident and really rose to the level of competition. I think we learned a lot from that game, and even though we didn't come out on top, I think there were so many bright moments," Drexel head coach Hannah Rudloff said.
With the season just beginning, the team is hoping to come together as one and achieve their goals.
"I think that we have some big team goals in mind, but the short term is more important to us. Our short term goals being to gel as a unit, to trust each other, and to just work together to overcome tough teams. We're just taking it one game at a time, one week at a time, and we're lucky to have two weeks in between this Duke game and Columbia," coach Rudloff said.
Drexel's game against Columbia is scheduled 12 p.m. this Sunday, Feb. 19, at Vidas Field.