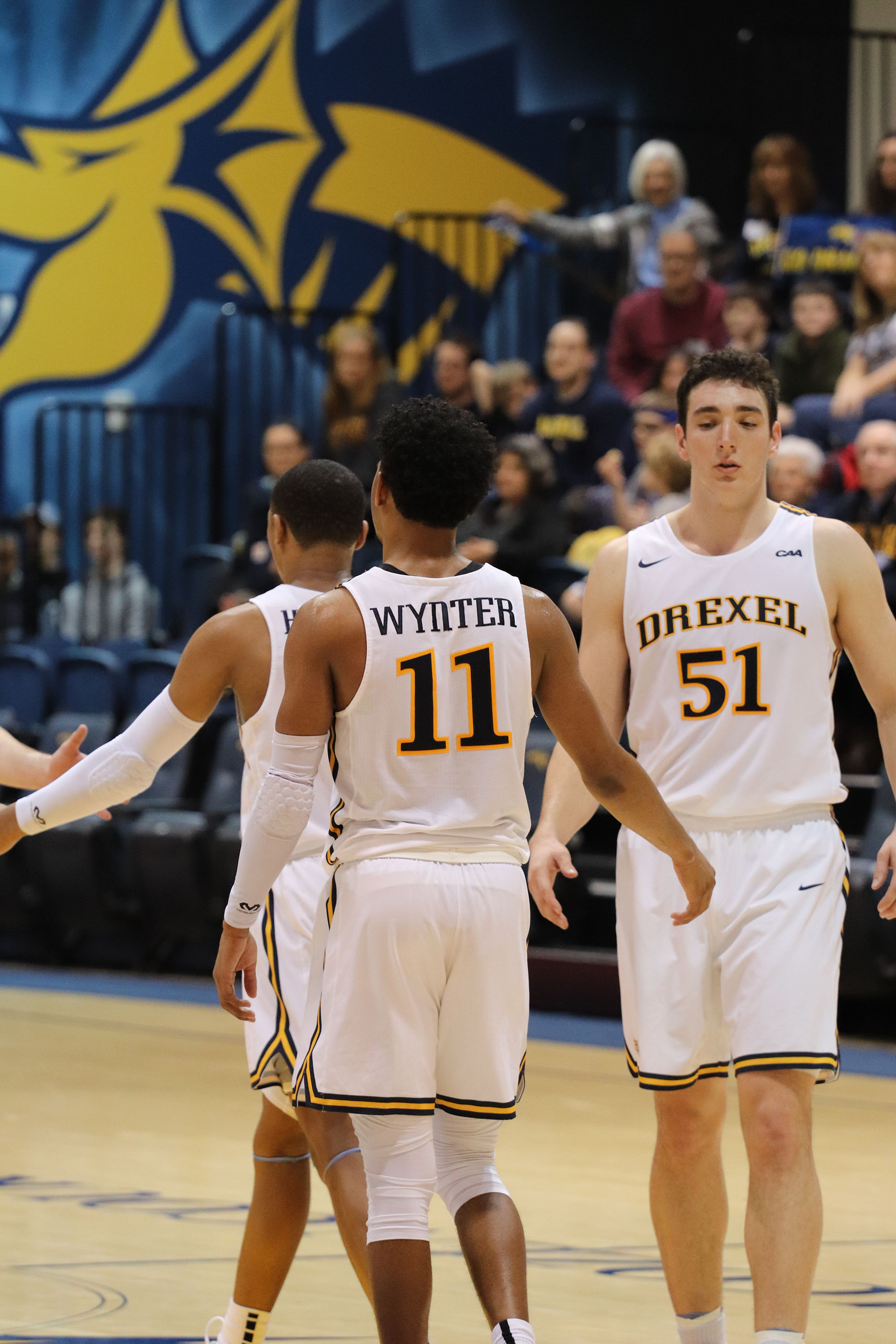 The Drexel University men's basketball team, who are currently 12-16 overall and 6-9 in the Colonial Athletic Association, visited Towson University (10-17, 6-8 CAA) hoping to end a two-game losing streak Feb. 16. When these teams met earlier this season, the Dragons won by a score of 72-66.
However, this time around, the Towson Tigers took advantage of their home court in front of a raucous crowd. The Tigers started the game on fire and kept it going throughout the whole first half, pushing their lead to 27 points at halftime. Towson was led by junior Brian Fobbs who scored 16 of his 25 points in the first half. Drexel had little answer to Towson's impressive three-point barrage. The Tigers hit seven threes on only 13 attempts. The Dragons, on the other hand, made only three three-pointers in the first half on 15 attempts and struggled to find rhythm from beyond the arc.
In the second half, the Dragons' offense played significantly better. After only making 28 percent of their field goals in the first half, the Dragons shot 58 percent in the second half, including 54 percent from three on seven of 13 shooting. After putting up only 19 points in the first half, the Dragons poured in 58 in the second. However, the second half scoring outburst was still not enough to stop Towson, who added 46 points in the second half to defeat the Dragons by a score of 92-77.
Freshman Camren Wynter and junior Alihan Demir both had strong second halves as they scored 13 points each. Wynter also added eight assists and two rebounds on the night. Graduate student Trevor John drained four threes on the night, giving him 90 on the season overall, which is just two behind the Drexel school record for most threes in a season.
The loss puts Drexel in seventh place in the CAA rankings. Drexel's next game is at home against the University of Delaware Feb. 23, the first of the team's final three games of the season, all taking place at the Daskalakis Athletic Center. Delaware currently has a record of 16-12 overall and 8-7 in the CAA conference, putting them in fourth place. The Blue Hens are led by redshirt senior Eric Carter. The New Jersey native leads Delaware with 16.2 points per game and 10.1 rebounds per game.