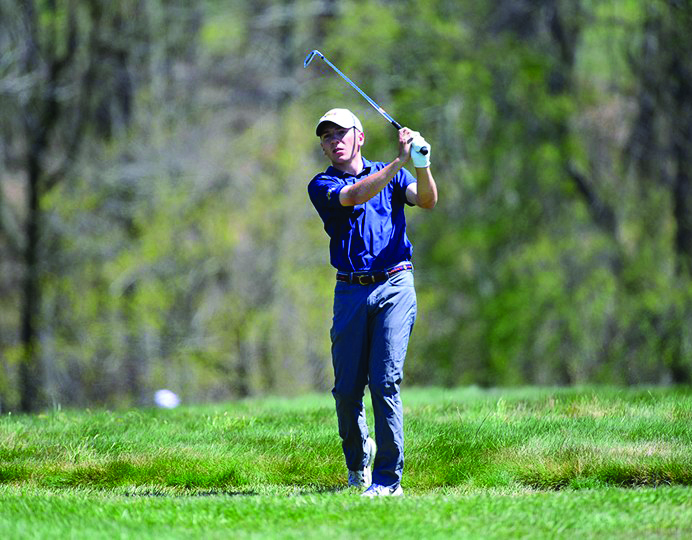 At the end of the 2009 season, LeBron James left his hometown Cleveland Cavaliers to join the Miami Heat. In the final year of his first stint in Cleveland, the Cavaliers won 61 games. The year after he left, the Cavaliers struggled mightily, missing the best player from the previous year. This will likely also be the case for the Drexel Dragons golf team, as they face a tough road overcoming the graduation of Chris Crawford.
That being said, the team is not in the same lowly position as the 2010 Cavaliers were, as they have a strong crop of young, rising players as well as a good group of seniors to lead the way into the future.
The golf team kicked off their new season in Annapolis, Maryland for the Navy Fall Classic, looking to get off to a strong start.
In the sixteen-team tournament, the Dragons were led by junior Aaron Fricke from Denver, Pennsylvania who shot a one-under for the day on the first day of the tournament. At one-under, Fricke was the highest-scoring Dragon, sitting tied for third overall in the tournament. Two freshmen, Connor Schmidt and Brendaen Bacskai, were the next highest for Drexel, tied for 25th in the tournament. They shot 74 on the day, finishing three over par halfway through the competition. Yoseph Dance was close behind, shooting a 75 in the first round.
Overall, the team finished the first day tied with the University of Delaware and the United States Naval Academy for fourth place with a cumulative nine over-par. Sitting only three strokes back of third, they looked poised for the possibility of a strong second day pulling them into top-three position.
That is, until mother nature stepped in. Bad weather swept in and the tournament was cancelled after just one round, giving the Dragons a fourth place finish in their first tournament play this season. That's a solid result for the team, especially considering the strong contributions they received from young players.
The Dragons will look to continue that successful start Sept. 25 at the Laurel Golf Club in Lorton, Virginia, at the Patriot Intercollegiate tournament.