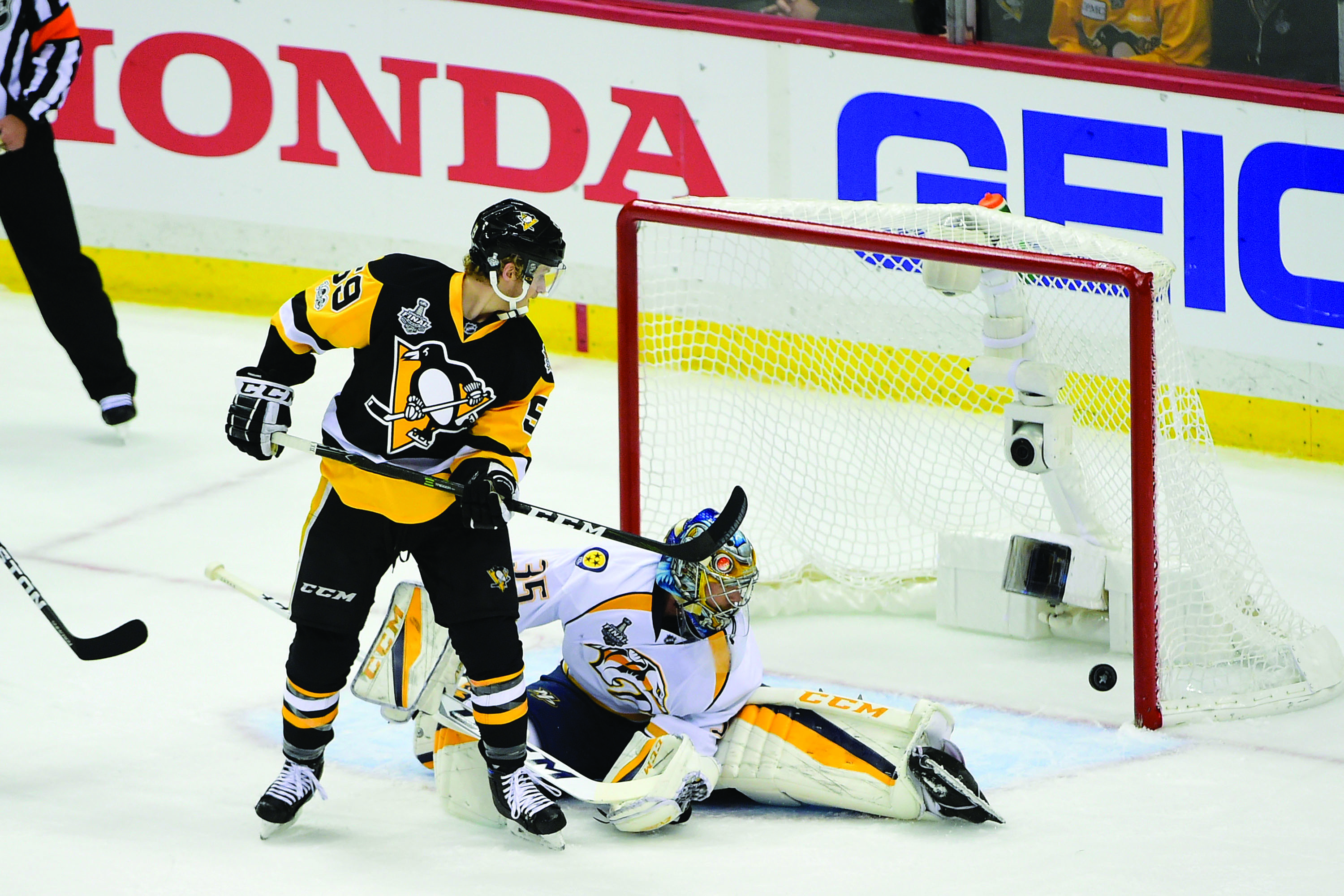 The Stanley Cup Championship series is finally here. After weeks of grueling competition and intense hockey, only two teams remain to battle it out. The Nashville Predators are looking to win their first Stanley Cup championship in the history of the franchise. On the opposing side, the Pittsburgh Penguins are seasoned veterans in Championship play and are hoping to capture yet another championship.
Game 1 of the series took place on April 29, Memorial Day, when Pittsburgh hosted Nashville. The Penguins found a way to win the game 5-3 despite struggling to get shots off. The Penguins were outshot by a total of 26-12 and went 37 minutes without getting one shot on Nashville goaltender Pekka Rinne.
The Penguins went up 3-0 in the first period, holding the Predators to no goals despite a goal call that stirred up controversy. PK Subban released a wrist shot that appeared to be a goal; however, the Penguins used a coach's challenge and the call was reversed as a Predator was offsides during the play.
The Predators ended up staging a comeback in third to tie the game at 3-3. Despite the quick and skillful comeback by the Predators, the Penguins went up by one with 3:17 left in regulation and Nick Bonino finished off the victory with an empty netter.
In game 2, the score was tied at 1 for a majority of the game. However, the Penguins gained momentum and never looked back. They scored 2 goals in 15 seconds in the third period and went up 4-1. The Penguins appeared to have scored a fifth goal; however, after a Predators challenge, the goal was overturned.
Game 3 will be played on Saturday, June 3, when the series goes to Nashville. The Predators will hope to bounce back in front of their home crowd after going down 2-0 in the series.