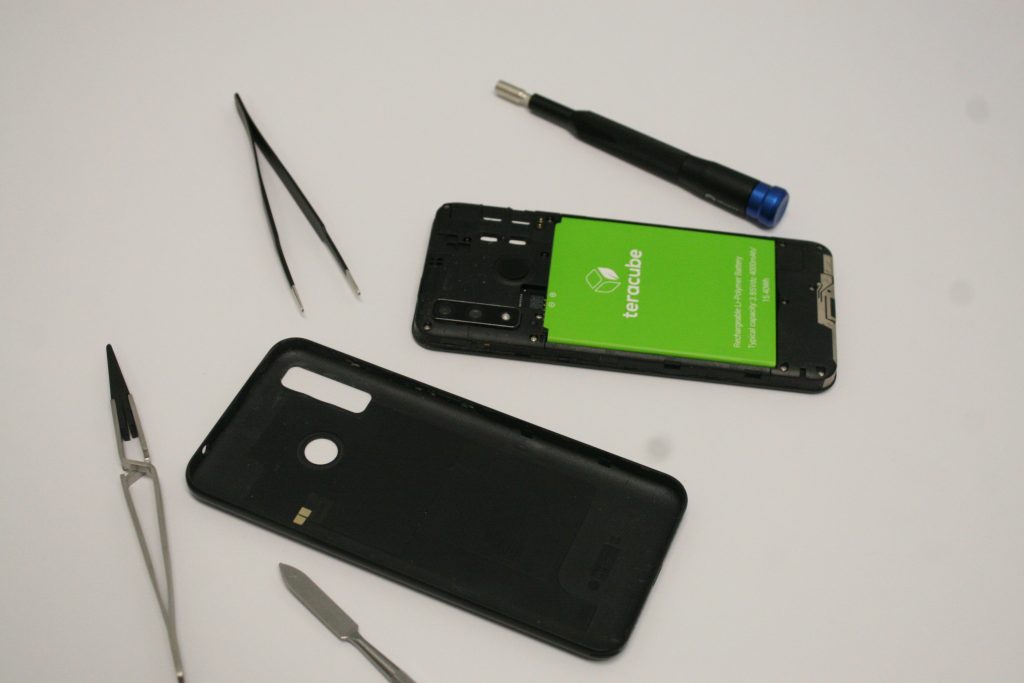 If you have ever broken a phone screen, had a bad battery, ruined your microphone or snapped a key off a laptop keyboard, you know the pain (and cost) that comes with repairing technology.
Most of the time, especially if you are not paying extra for specialty insurance (like Apple Care), it is much cheaper and easier to just buy a new device. Since accidents are inevitable and nothing lasts forever, people have accepted that they will have to replace their phone or laptop every couple of years or maybe even sooner — the yearly release of new products is now a big part of our culture. A lot of vendors use this complacency to their advantage and build worse performance into their software when it is completely unnecessary. Not only does this put a big strain on our wallets, but it also means a lot more e-waste (which releases some of the most toxic waste products) and more mining of rare earth metals by a horrifically unethical industry. If all the Chromebooks sold in 2020 had double the lifespan of their programmed death date, it would be equal to taking 900,000 cars off the road, according to the U.S. PIRG. Some companies, however, are pushing against the idea that you have to throw the baby out with the bathwater, proving that it is not only possible to repair and upgrade technology, but that it can even be dead simple.
Your average phone has all of its components glued shut, making it extremely difficult to access them let alone replace something. They were not always like this, though; older, "dumb" phones hated an easily removable back that would let you access the battery, SIM and storage card. The Teracube 2e brings back this classic design with a perfectly capable modern phone. It runs quite smoothly for the price, it has a decent dual camera at 13+8 megapixels, and the screen and battery do not disappoint either. Even a completely dead battery on these phones takes just $50 (or zero if you are within the industry-shattering 4-year warranty), 1-2 days shipping and a 10-second repair. You can be sure that this phone will last for ages. Perhaps a bit too long, because while it is a great lower-end phone right now, perfect for staying connected and productive on the go, it will be obsolete long before it dies at the rate that mobile technology is advancing. This is an unfortunate, somewhat unavoidable fact for devices with increased longevity and the Teracube 2e does little to combat that with its lack of 5G and little room for upgrades. I personally own one and I am quite happy with it, but I would not recommend it for anyone that likes to take advantage of modern phone cameras or run resource-intensive applications (like games) on their phone.
The Fairphone 4 takes everything the Teracube 2e does to the next level. The camera, speaker, charging port, screen and main board are all able to be separated, replaced and theoretically, upgraded. There is also not a single component glued shut. Everything (really, everything) is either screwed on or connected with an easy to remove cable. Even the display, unlike the Teracube 2e and pretty much every other smartphone, is completely replaceable with a standard Phillips screw by anyone regardless of technical background. Fairphone is extremely committed to eliminating the environmental and ethical problems with the phone industry, and boasts using certified Fairtrade Gold, Aluminum from ASI certified vendors and a back made of completely recycled plastic. Its performance and camera rival those of even recent iPhones, and it's prepared for the future of cellular connectivity with 5G capabilities. Even the price is extremely reasonable for the quality that you get. The caveat and main reason I did not buy one is because they don't currently ship to the US where their connectivity is quite spotty. As their product is very niche and they are a relatively small company, they can only focus on a single market and set of certifications. If they did officially support US carriers and ship to the US, they would be a very serious contender for environmentally, financially and socially conscious Americans.
The big players have also been forced to address these concerns. Apple, because of growing environmental concerns in the media and public, released a recycling robot called Daisy in 2018. Daisy often appears in publicity material as a celebrity endorser of Apple's recycling initiatives, but despite having the theoretical capacity of over 1 million iPhones a year, according to Apple, there is not nearly enough supply of completely end-of-life phones to reach that. Instead of spending tons of money on developing a complex and expensive robot that salvages materials from their products, Apple could make them easier to take apart so consumers and small businesses everywhere would be able to repair what is broken and salvage entire phones.
Repairable technology has many obstacles against it, like stubborn and greedy companies, legislation and even plain logistics. There are definitely things we have to sacrifice for a longer-lasting device, but there are also ways to overcome its disadvantages. Teracube and Fairphone are doing great, innovative work in that field, but there are other companies and other approaches as well, especially outside the realm of phones, like Framework laptops. These examples do, however, prove that one of the most important devices in people's lives, all over the world, can be designed much more sustainably and economically.