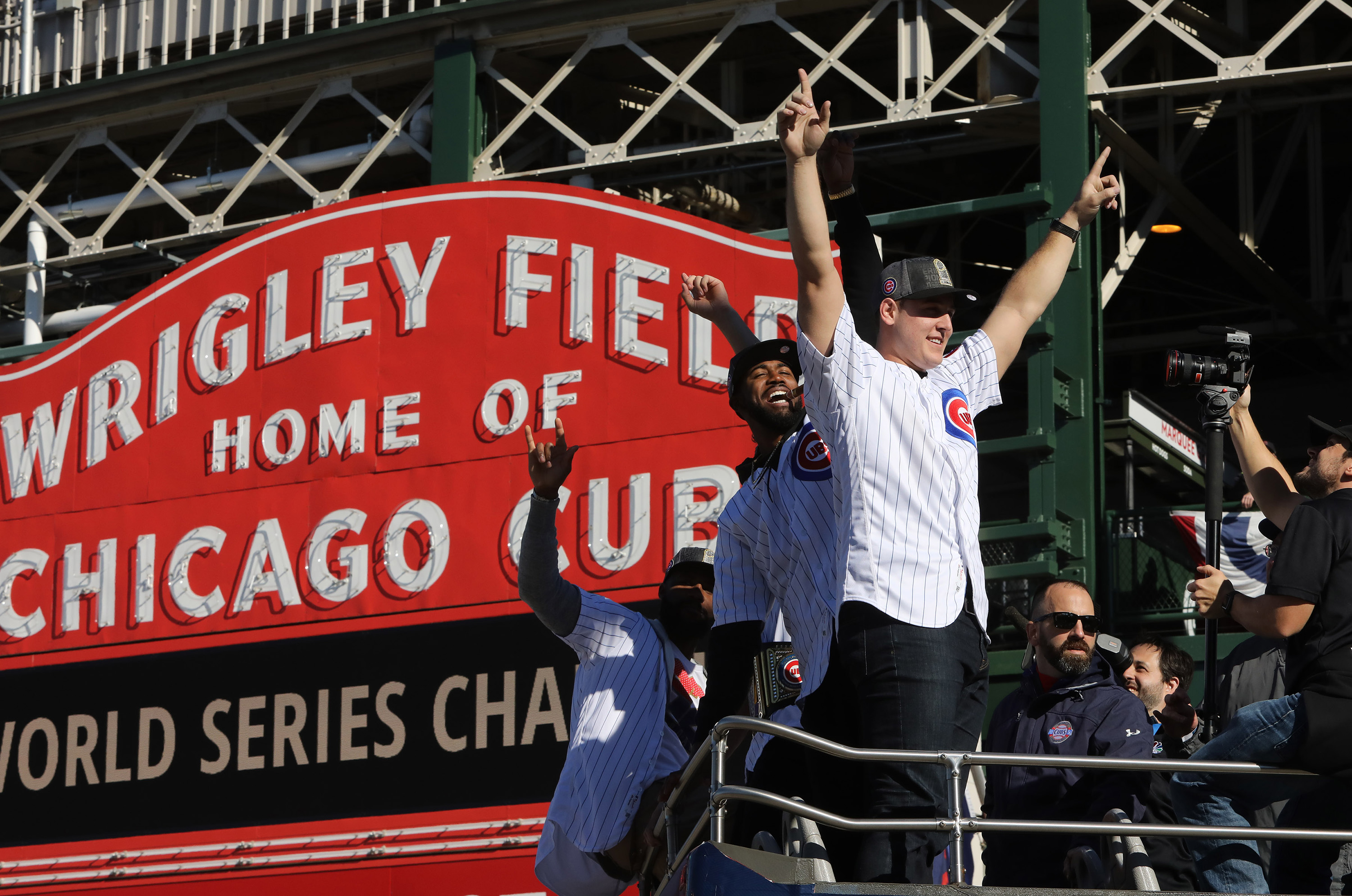 Well, it happened. After 108 long years filled with heartbreak and high misfortune, I can finally say it: the Chicago Cubs' 108-year long drought, also known as the Curse of the Billy Goat, is finally dead! The Chicago Cubs are the 2016 World Series Champions! This week, there have been numerous celebrations all across the world, especially in Chicago.
2016 has been well-documented as the year of breaking sports curses, with America's two most infamous curses being hexed: the Cleveland sports curse in June and the Billy Goat Curse on Nov. 2. There are, of course, many active curses in sports across the world, ranging from Philadelphia's infamous Curse of Billy Penn, Atlanta's Olympic Curse and Britain's Curse of Aaron Ramsey.
However, our focus on these pieces of mythology raises one important question: why do we focus on these curses rather than the unbelievable performances of the players?
People normally pay money not just to watch their favorite teams perform, but to also cheer on the specific players who, in their eyes, are the best of the best. There are some players in baseball who even transcend the game, and can be found in mainstream American culture and folklore.
Granted, curses make sports larger than life, as if these men and women keep pushing harder and harder, yet something supernatural keeps holding them back. In the end, when a team breaks a curse, it is almost an international celebration, but when a curse continues, there is utter outrage.
However, it also has to be considered that a "curse" may not be to blame. It could just be near coincidence, a series of circumstances that don't allow people to win. It could also be that one team was simply better than the other.
For example, in the 2003 National League Championship Series, Cubs fan Steve Bartman sat in Chicago's Wrigley Field. At the time, the Cubs were leading in the series 3-2, and were leading in the eighth inning with a score of 3-0. After a foul ball by Luis Castillo of the Florida Marlins, Moises Alou, the Cubs' left fielder, tried to catch the ball, only for it to come out of his hands because fan Steve Bartman was also trying to catch it. The Cubs ended up losing the game and the series, and Bartman was blamed by Cubs fans for "continuing the Billy Goat curse." The effect has been so traumatic to the point that he has neither attended any Cubs games since, nor participated in their World Series victory parade this week.
In the case of Bartman, this was just plain bad luck on both parts. Neither the Marlins, nor the Cubs could have predicted that would happen, and the Marlins showed that they, in general were the better team. The Cubs were not, based on how they lost the series. That loss caused the fans to pin the blame on one poor fan and a "curse."
The concept of sports curses is very disrespectful to the players. The point of playing a sport is not only to have fun, but to also improve as a player. If you blame a performance on a "curse," it's not just irrelevant, but imbecilic and irrational. A "curse" doesn't contribute to a bad performance, but physical or mental factors do. Working hard to improve on these factors can cause a team to get better, and more importantly, can cause "curses" to be broken.
So the next time you're watching a game, for example a 76ers game, and they keep losing and losing, don't say the city is "cursed" because there's a rational reason for their losses. They aren't cursed. They're just not that good.