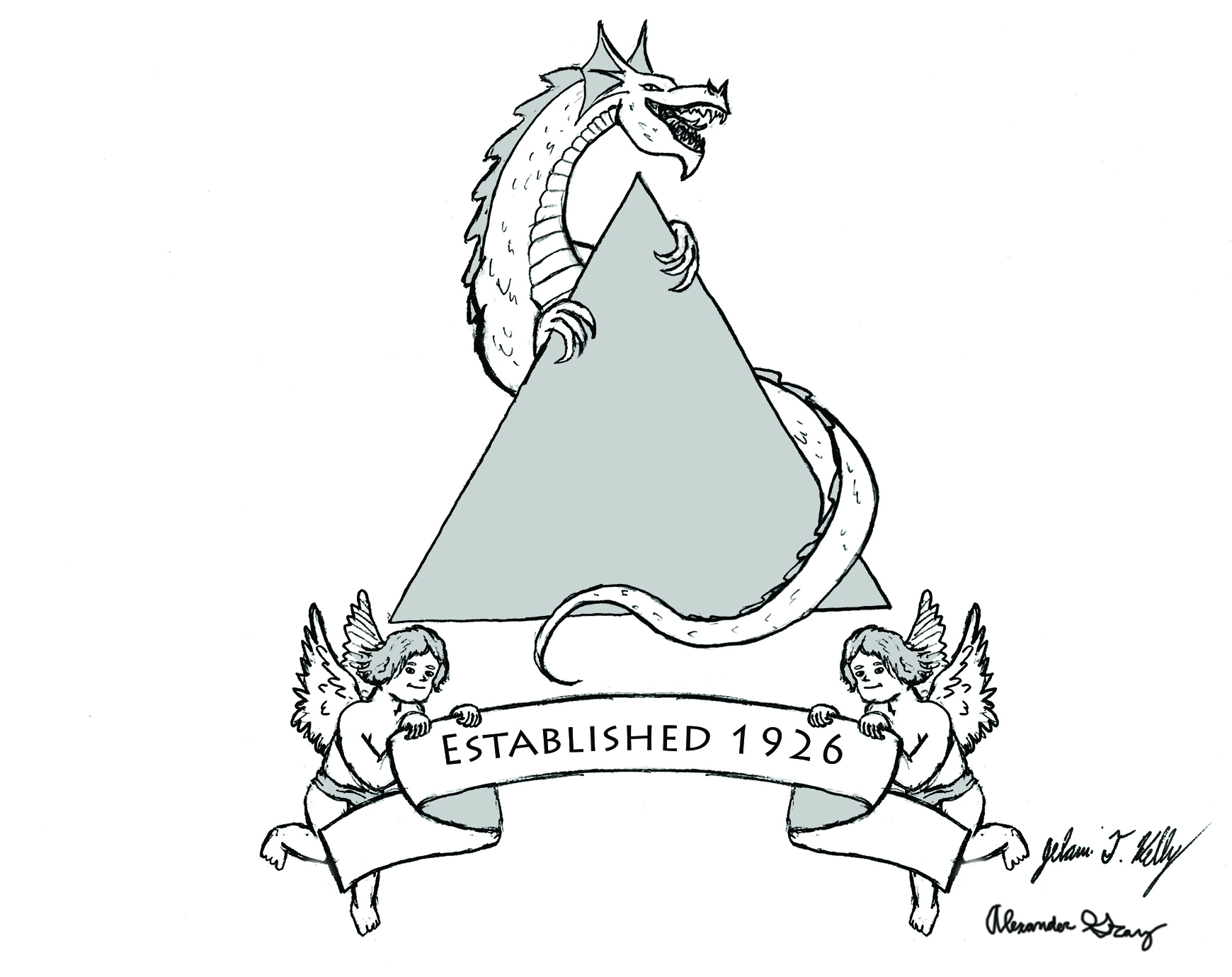 The Triangle was established in 1926. That was before the Great Depression, before the Second World War and before all of us.
We don't know exactly what the kids back then were thinking when they decided to start something like this. Maybe they saw how much people depended on newspapers across the country. Maybe they wanted to provide a similar service, just for their community here, so that they would have something to depend on. So they would be connected to one another, and so  they could open up the pages and be certain that they were part of something larger than themselves, and something that mattered.
Or maybe they just wanted to try something. We'll never really know for sure. All we know is how we feel about it now.
This week, student journalists across the country, us among them, have taken to the internet with #SaveStudentNewsrooms. It's one of many hashtags thought up by well-intentioned people to bring awareness to something important. We know there's a lot of them. But we're asking you from our hearts to truly consider this one.
We are not a lucrative organization. We print a broadsheet newspaper every week. Our goal is to maintain the funds necessary to keep printing our paper, to keep writing the news and releasing it to our community. None of our staff are paid. All of our staff are overworked. And we are not complaining — we're here because we believe in what we do. We believe in informing our readership about what's happening in the world around them, we believe in representing the voices of our student body, and, in rare cases, we believe in shining light on problems within the university that could cause our community harm. We're asking you to believe in us too.
If you've supported us in the past, you have our warm thanks. In whatever form that takes — whether it is telling your peers about our content, tipping us to news we wouldn't have otherwise known, defending the work we do or even picking an issue up off the floor — that matters. Without a readership, there would be no newspaper. The more we reach you, the more impact we can have. However you came across this editorial, we sincerely hope you will choose to read our paper again.
People are saying that print media, especially student media, is a dying institution. But it doesn't have to be. By supporting the work of your student journalists — by reading, discussing and acting on the facts that we are dedicated to providing to you — you can be a part of a new kind of revolution. You can help us to continue the mission we have upheld for 92 years and counting. You can rely on us to represent this community, as we always have, for as long as we are capable — if the time ever comes when the necessity of our student media is called into question, we hope that we can rely on you too.