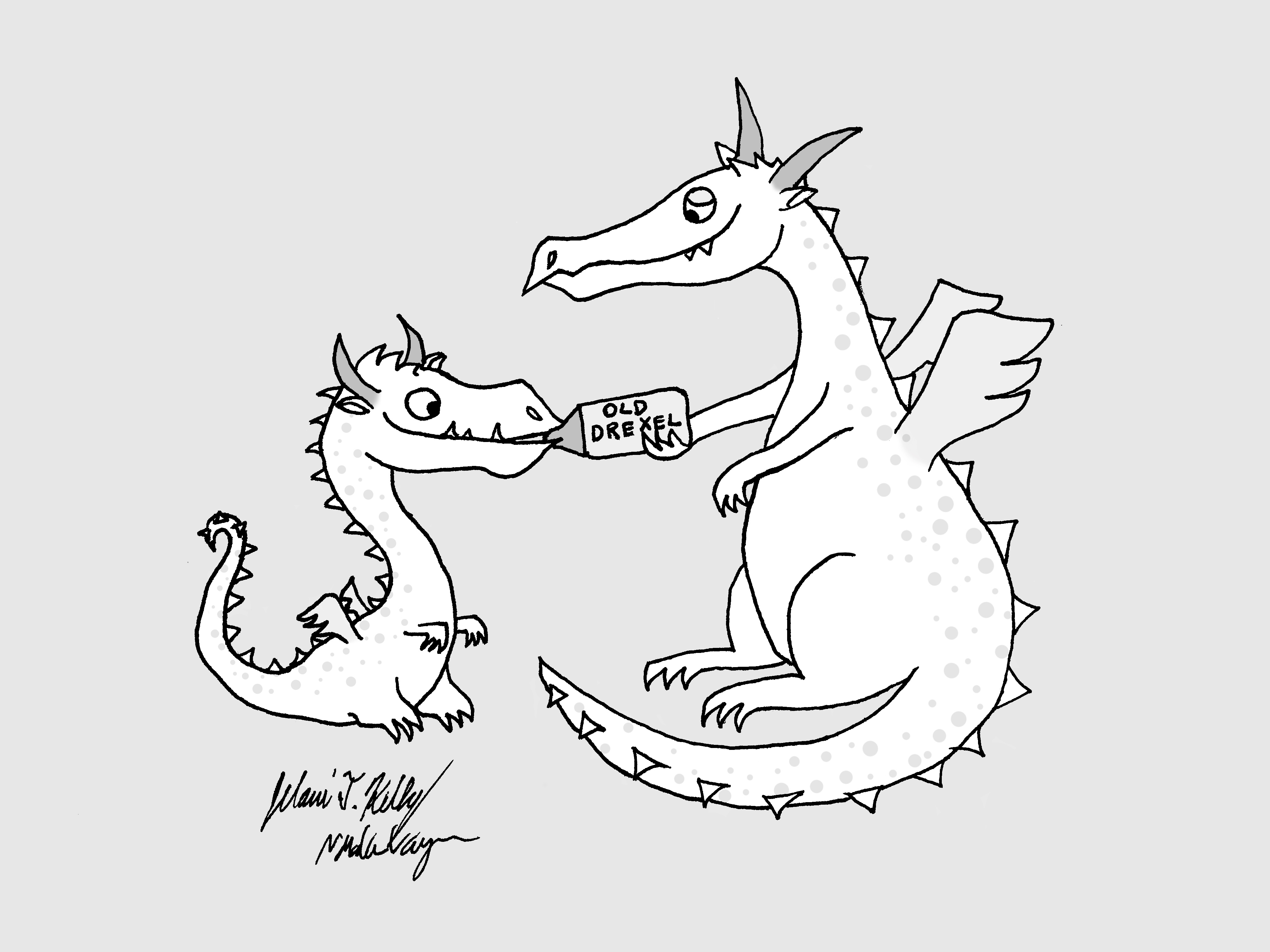 What will we owe to our alma mater?
Answers to this question will inevitably vary. Drexel University will be a line on our resumes, but everyone's had a different experience. All most of us can hope that we'll walk away with an education, a few friends that might last a lifetime and a good deal of life skills. And if that's the case, and our experience nets positive, we may find ourselves at an alumni weekend sometime in the future.
"My word," we'll say, "what a time it was to be alive. Can you believe we went to Drexel when it didn't even have one quad and now it has FIVE?"
"NOW SIX, you're out of the loop, old chum!" an alumni planner will no doubt chime in, waving a freshly printed map in your face.
Drexel University, now celebrating its 125th anniversary, will host Alumni Weekend of 2017 on May 19 and 20. It'll be crawling with Drexel graduates talking of days when Drexel was still an Institute and most women majored in home economics.
Yes, yes, our alumni remind us that the campus we call home was home to many generations before us and will be home to many after.
The importance of Alumni Weekend is not to be underestimated. It's a way for the alumni to come back to their alma mater, make sure it's still in good shape, and see how it's grown and changed. It's also a huge opportunity for clubs who have past members back on campus. We can compare our organizations' activities and learn about how Drexel used to be.
Alumni Weekend is also a great chance to network. It allows alumni to connect with undergraduates and current faculty. It also allows students the rare opportunity to connect with people older than us on topics we are currently living (the class of 1927 experienced being "in industry," too) and have fun together.
Not in the least, Alumni Weekend allows the university to bring together Dragons and show its appreciation for their support in making its past goals realities. It makes it so that alumni have a set day to be welcomed back. No one is in a rush to class, or to a final. People come to explore, tour, learn, reconnect and meet one another through the common bond of being a Dragon!
So to all our returning alumni, welcome home.
We're glad to have you here, on our ever changing campus.