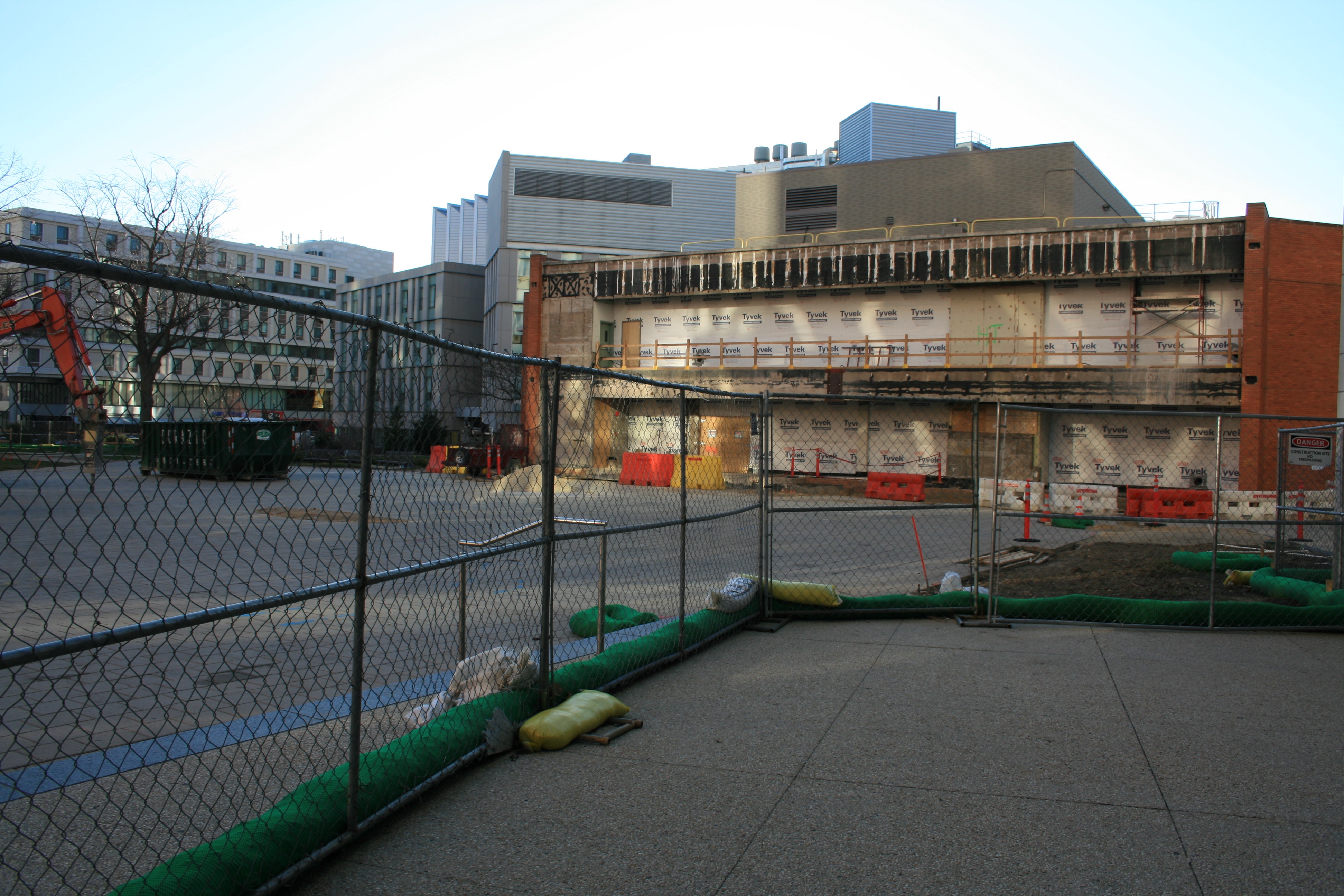 Everyone loves a stroll through Drexel University's Quad — and the fact that it's one of the few places to find green grass on campus. But what's better than that is the quick access it provides among the academic buildings that make up the central hub of Drexel's campus.
Every second counts when you've got seven minutes to get from a Psych 101 lecture in Nesbitt Hall to Physics in Disque Hall. The Quad is there to ensure you arrive in time to sign the attendance sheet.
But lately, the convenience and pleasant realty that is typically the Drexel Quad has turned into something that more closely resembles a jumbled nightmare. With the announcement of an $8 million gift from the Korman Family Foundation and plans to renovate and expand the space into the newly-named Korman Quadrangle, the Quad closed for construction in January 2017.
The hopes for its future are large — but the pains of a central shutdown on campus are even bigger.
The off-limits Quad has forced the traffic of Drexel students to flow either around the east end of the Gerri. C LeBow Hall or south on 33rd Street if they wish to gain access to any of Drexel's Chestnut Street buildings. The closing of Drexel's Quad for over a year means confusing entry into the sides of most academic and administrative buildings whose main entrances stand within the Quad. It could also mean waking up a whole 10 minutes earlier for that 8 a.m. — which we all can agree is a serious drag.
As a member of Drexel's Student Ambassador Program, I've seen the difficulty of the closed Quad firsthand. Potential students and their families who come to tour the university are forced to envision a handful of buildings they can't even see. Leading a tour that zigzags through campus without a clear route would confuse anyone that is having their first taste of Drexel.
What was once a serene area in which to sunbathe and study when the weather warmed up has turned into a place to avoid at all costs. Caution tape and loud construction now stands between students and the one location they could go to escape the noisy city streets for a little while.
Sometimes the promise of something better comes with an even greater sacrifice. All we can do is keep dodging the center and hoping that the Korman Quadrangle, which is projected to open in the fall of 2017, will be worthwhile.