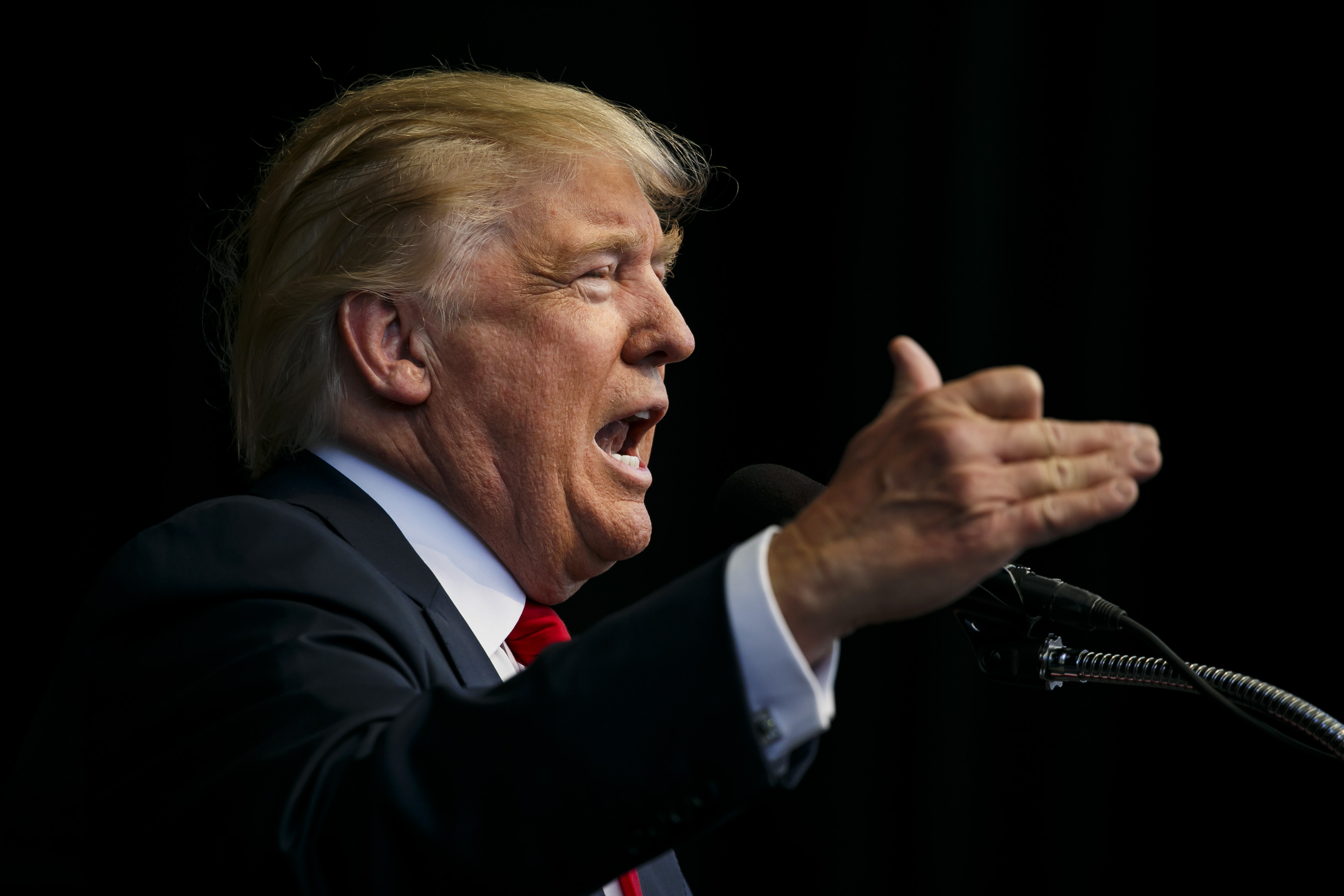 In writing about Donald Trump in these pages last spring, I pointed out that part of his appeal — and his value — lay in his willingness to drive sacred cows out of the barn. Trump, and no one else, said bluntly that the American working class had been sold out. He, and no one else, said that America was giving Europe, South Korea and Japan a nearly free ride on defense and wondered why. He, and no one else, said that demonizing Russia at the risk of a new Cold War was stupid and dangerous.
These things were true when he said them and they are true now.
If he didn't understand that jawboning a few manufacturers and building a wall to keep out people who were already going the other way wasn't a solution to the jobs crisis or that an oafish combination of isolationism and interventionism wasn't the answer to our hyperextended empire, well, it's clear enough that The Donald doesn't understand much about global economics or geopolitics. But, like the small boy at the party who points out that the host's wig is askew or the hostess' dress is undone, he did say the embarrassingly obvious.
Nothing, though, got the Establishment's dander up like the now-famous response Trump gave to Bill O'Reilly when O'Reilly characterized Vladimir Putin as a "killer" and asked Trump why he was so anxious to cozy up to him: "There are a lot of killers. We've got a lot of killers. What do you think? Our country is so innocent?"
Now, Trump's remark wasn't very nuanced; he doesn't do nuance. But if one implication of it is that we do our share of wet work and more, let the record show — as it does — that we have indeed been in the killing business for a good while, sometimes under cover of war and sometimes not. Let's not forget the heads of states with whom we were not at war whom we have assassinated or colluded in assassinating, including Rafael Trujillo, Patrice Lumumba, and Salvador Allende, or those we failed to, although not for lack of trying, like Fidel Castro. In the case of Ngo Dinh Diem, remember, we let a supposed ally be killed. Not a terribly innocent sort of thing to do.
Editorialists across the country piled on Trump for his comment, as did Democratic Party leaders and even some Republicans such as John McCain, who seems to be the self-appointed defender of American righteousness these days. But Trump did get, if not support, then at least acknowledgment from a standard-bearer of the anti-imperialist left, Noam Chomsky. "When a Mafia don says, 'hey, we kill people too,'" Chomsky observed, "I'm not overwhelmed, though it may be salutary in the context of the prevailing culture of denial."
If I read Chomsky right, this is an off-handed way of saying that Trump is telling what Al Gore would call an inconvenient truth. And how many days of the week do you hear a politician telling the truth, especially about the secrets of the kingdom?
This truth-telling business, though, can be a catchy thing, especially if the Don says it's okay. We have the Democrats (with, again, some Republicans) wanting to get to the bottom of Russia's alleged interference in the November elections, cheered on by what Trump likes to call the fake news media. Well, Russia may have had some monkey business going on, and maybe it's fiddling around in the Dutch and French elections — who knows, and, more to the point, why not?
Charles Grassley, the Iowa Republican senator, points out that our own meddling in European elections goes back to 1948, a point I made recently myself and with reference to the same specific election in Italy. Who knew that Republicans remembered history? Of course, Sen. Grassley was decorous enough not to mention elections we turned by assassination, as in Chile, but the point remains: if we've been making ourselves a party to other people's elections for 70 years, why shouldn't Russia have the same privilege?
Benjamin Netanyahu infuriated Barack Obama when he expressed a preference in our 2012 elections and then addressed Congress without a by-your-leave from the White House; Obama didn't mention the money — our money — he funneled into the opposition to Netanyahu's own 2015 campaign. Nor did Hillary Clinton seem to remember questioning the 2011 Russian parliamentary elections while serving as secretary of state when she complained that Russia had hacked her emails. It's a different story when your ox gets gored.
The linchpin of our hyped-up Cold War with Russia has been its "invasion" of Ukraine and its subsequent annexation of the historically Russian Crimea. The villainy of this has been an article of faith in both parties, but now Rep. Dana Rohrabacher of California, like Sen. Grassley, a long-time eminence grise of Republican politics, blurts out what only isolated commentators like the Princeton scholar Stephen Cohen (and yours truly) have been saying all along: "I don't think Putin started this. I believe the West started it when they overthrew a pro-Russian democratically-elected government that was on Russia's border." Sacre bleu! (These quotations are courtesy of Jeet Heer's article in The Atlantic.) What can we expect next if our elected representatives start telling it like it is?
I don't expect such candor to last very long. As I write, Mike Pence, Trump's designated shovel brigade, has just finished assuring European leaders in Munich that we remain fully committed to our coup in Ukraine and our unwavering support for sanctions against Moscow. Trump, of course, has vociferously questioned those very sanctions, saying the darndest things but walking them back as soon as the more-or-less adults who surround his playpen, Pence, Rex Tillerson and James Mattis, tell him it's time to chill.
Like all small children, The Donald is a fantasist, but he's already made his apologies to China, South Korea and Japan, and he'll soon get used to humble pie if not necessarily fond of it. (No apologies to Mexico yet, but the point of Mexico is having a country you never have to apologize to.)
Mind you, just because Trump says we're no innocents doesn't mean he intends to be one himself. He took the handoff smoothly from Obama's Terror Tuesdays and implemented a half-baked military operation in Yemen, supposedly to get computer files, that cost a $75 million helicopter, the life of a Navy Seal and thirty-odd Yemeni civilians, women and children included. One of them was an eight-year-old girl whose photograph, plastered on the Internet, showed a buoyantly smiling child sitting on a step with a big red bow in her hair. That smile and that bow kind of got to me, especially when the girl's identity was revealed. She was Nora al-Awlaki, the daughter of Anwar al-Awlaki, an American citizen who did broadcasts for Al Qaeda (which means that Nora was an American citizen too). Awlaki was targeted for assassination by Obama, and the hit was carried out by a drone in 2011.
A few days later, his 16-year-old son, Abdulrahman, was killed in another drone strike, along with a nephew of Awlaki's. No one had accused Abdulrahman, also, of course, an American citizen, of any connection to terrorist activities. I suppose no one will accuse Nora either. Just a little more collateral damage in the War on Terror and the U.S. Constitution.
The American empire is safe and well with Donald Trump.