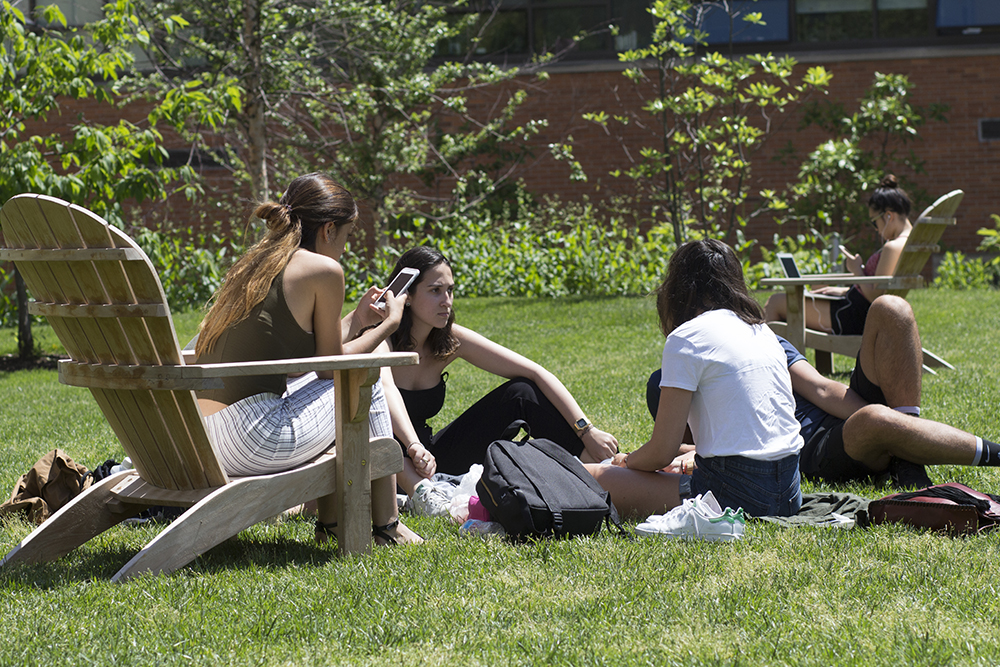 Week eight is coming to a close and finals week is approaching fast for the majority of students that have exams. Summer quarter is also approaching faster than we realize.
Whenever I ask my upperclassmen friends which quarter is their favorite, the answer that I receive nine times out of 10 is summer quarter, followed by spring, fall, and then winter in that order. At first, I didn't get what all the hype was over summer quarter. Initially, I thought people considered it the worst quarter because of the requirement to take classes when it's so nice out and most other colleges have summer break.
However, now I cannot wait for summer quarter to get here, especially since it's only a few weeks away. There are a lot of reasons for my excitement, but I think one of the most obvious is the weather. It's only going to get nicer outside the longer summer goes on and I am a big outdoorsman, so you'll be able to find me sitting under a tree by Lancaster Walk reading a good book with whatever refreshing beverage I can get my hands on.
The beach is also synonymous with summertime. Just because you're still in school doesn't mean you can't take a trip off campus on the weekends. If you hate the beach then I can't make you go, but if you like it even a little bit or are just indifferent you should definitely make the journey. It's one of the biggest attractions of the summer and it's great to go at least one time. And don't worry about having to go alone — getting a few friends together to go to the beach isn't hard at all, and even if you do go alone, it's incredibly easy to meet people there.
I know I will definitely be going at some point during summer quarter. I can feel the incoming stress from classes and co-op interviews coming from a mile away and the beach is going to be how I reduce that stress.
When summer quarter hits there's also going to be a sharp decline in population on this campus. All of the freshmen will be going home except for the ones that decide to remain on campus. Seniors will be getting on with their lives after college, which just leaves sophomores, pre-juniors and juniors who aren't on co-op. If there is one thing I don't like about Drexel's campus, it's the amount of constant traffic it has. You may think this won't be a big deal or that you will hardly notice it, but every upperclassmen friend I have asked about summer quarter has always mentioned the reduced amount of people as being an upside.
Now, does this mean that summer quarter is going to essentially be the perfect quarter? Well, I don't think so, unfortunately. There's still going to be the normal amount of problems from classes we'll have to contend with, and it's not as if the workload is getting any lighter. There will simply be more options for coping with these problems, and, as a plus, we won't have to worry about any cold temperatures or snow.