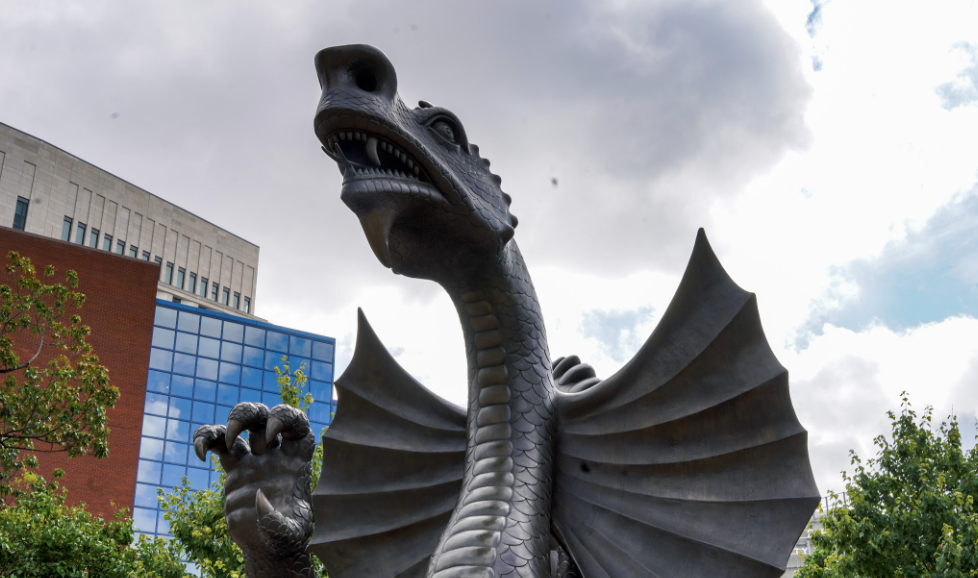 Since my senior year at Drexel University is fast approaching, I've spent a lot of time reflecting on my experiences on campus and the advice I've gotten over the years. Here's a collection of my favorite tips and tricks to help you survive Drexel!
As tempting as it is to send those DrexelNow emails straight to trash or the spam folder, always take the time to scroll down to the "Upcoming Events" section. There are tons of free and low- cost on-campus events including Bob Ross paint classes, movie nights and various sporting games hosted by organizations on campus. It's a great way to hang out with friends outside of classes, as well as meet new people with common interests.
Use this time before classes start to understand the layout of campus. With a couple years of online classes due to COVID, the transition from being away on co-op for 6 months, or just being new to campus, it's always a good idea to familiarize yourself with where your classes are located. Especially Main Building/Randell Hall/Curtis Hall, it's truly a maze trying to find your way around there!
Need a backdrop for an updated headshot, Instagram story, or just want a cute picture with friends? Look no further than the Bio Wall located in the Papadakis Integrated Sciences Building (PISB). The lighting is fantastic, and as an added bonus you'll be breathing in the cleanest air in Philly! A personal tip from me: I think the pictures turn out best when it's a bit darker outside.
If you're missing your pup at home or want to instantly brighten your day, Lancaster Walk is the place to be! It's filled with all the cute dogs that are sure to instantly melt your stress away. Grab some Saxby's, sit out on the grass and enjoy the nice weather while it lasts! On the same note, keep an eye out for Drexel's therapy dogs on campus and give them a follow on Instagram so you always know what they're up to!
Step out of your comfort zone and skip chain restaurants. There's plenty of food trucks all over campus to try, each one unique in its own way. "Food Truck Alley,", a side street right by Main Building, is filled with many cuisines to choose from and is conveniently located where most of our academic buildings are. There are also many trucks stationed on Market Street, perfect for when you're walking back to the dorms from class and don't feel like cooking that night.
Whether you're starting your freshman year, or have been here for a while, I hope these tips help you get your bearings and call Drexel your home!