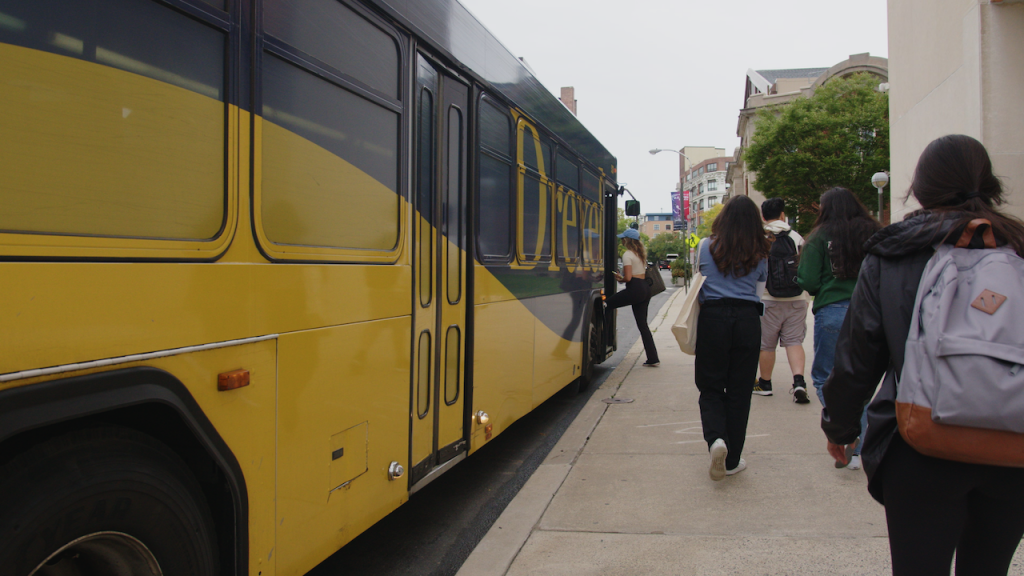 Navigating a new environment can be nerve-wracking. Like most people I've met at Drexel, I grew up in a suburb on the East Coast, not too far from a major city, but I didn't spend much of my time there. When I'd venture there, it'd be under the supervision of a parent or with a friend—never alone and never too far from a car. Those intricately planned trips to the city as a kid have now transformed into picking up prescriptions and getting to class on time. But wherever you're located, the question "how am I getting there?" remains. Here's how Drexel students answer that question!
The no-brainer choice is SEPTA or The Southeastern Pennsylvania Transportation Authority. This popular form of public transportation offers a variety of services, including buses, trolleys, the Market-Frankford Line, the Broad Street Line, and Regional Rail. Drexel has many convenient SEPTA entrances located throughout campus. Pricewise, it's a $2.00 fare if you purchase a key card, which can be done at a kiosk in most stations, making it an extremely affordable means of transportation in the city. A little tip—get the travel wallet! It's never fun when you're in a rush and the train has arrived in the nick of time—just for you to discover that you don't have sufficient funds. A big bummer that could have been avoided by a little something called planning.
Pros: It's a cheap way to see the city. It's fast, efficient, and not too complex—I promise you'll get the hang of it.
Cons: It's easy to feel unsafe. Try not to travel alone or let someone know where you are/when you get there. Also, like any form of public transportation—it's subject to delays. Listen for announcements, check for any alerts on the app or the map service you're using, and don't be afraid to ask questions.
Another common form of transportation, and a personal favorite, is shared electric vehicles. Think of that bright green "Lime," an all-caps "SPIN," or a blue "Bird." They come in the form of bikes or scooters, whichever you prefer. You simply download an app, scan the QR code located on the handlebars, and hop on. Payment is a little more complicated with these. Rates vary per city. Most of the time, there's a small fee to start and then you're charged every minute you use the vehicle. Some companies, such as the aforementioned "Lime," offer "Ride Passes" where you can take as many rides as you'd like within a chosen time period.
Pros: It's incredibly fun. It took me a bit to get over feeling silly, but when you're traveling in both an efficient and entertaining way, it's hard to care.
Cons: The price tag makes it difficult for this to be an everyday option. You'll see students around campus with their own electric vehicles. It can be a better investment to purchase your own rather than rent if it's something you use often enough. Also, you might have to download/set up several apps for these to be as convenient as they're advertised. Different companies are more popular in some areas than others. You never know which will be closest to you.
Regardless of how you get around, I recommend going with a friend, mapping your path in advance, and taking your first trip when you have some time to get where you need to go. Although the learning curve to city travel is short, it still applies.