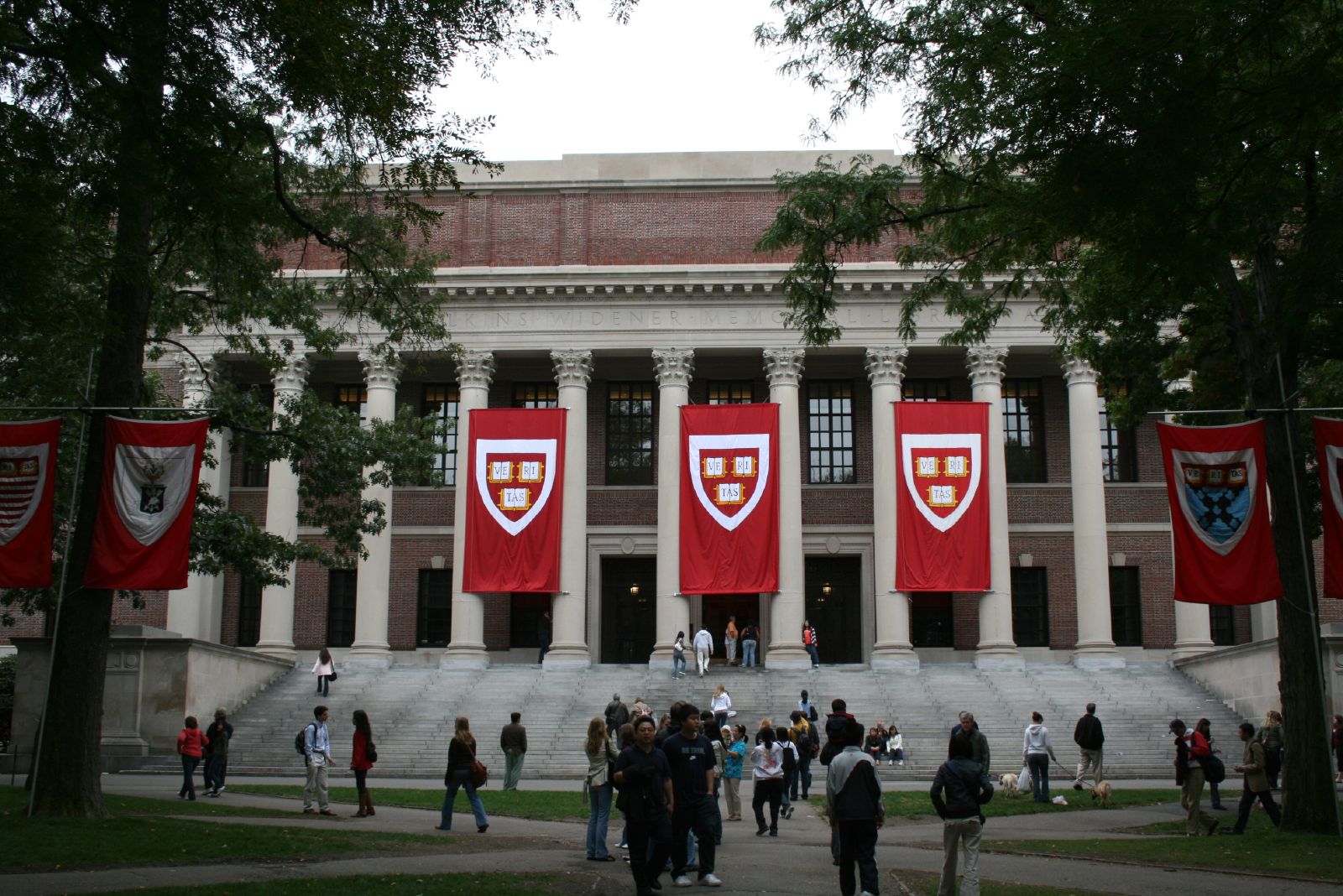 This has not been a good fall for Harvard University, and its failures reveal much about the state of higher education in the Age of Trump.
Universities have been a convenient dump for assorted public personalities fallen more or less on hard times, Drexel for example for a disgraced police commissioner and the cashiered head of the Barnes Museum. It's all a part of the political back-scratching that gives a soft landing to those connected enough to be accommodated. Naturally, there is a pecking order to such things, in which the fame (or notoriety) of the suitor correlates with the prestige of the institution. Harvard is at the top of that order, and appointments are correspondingly coveted. Those invited as visiting fellows at the Harvard Kennedy School's Institute of Politics for the current academic year, however, constitute a veritable rogue's gallery: Sean Spicer, Donald Trump's recently deposed press secretary; Corey Lewandowski, the former Trump campaign manager (and still unofficial advisor) who was forced to resign after being charged with battery for manhandling a protester at a rally; Jason Chaffetz, the former Republican congressman and Hillary-hunter who abruptly resigned last June and has been doing commentary since for Fox News.
Just to balance the books, Harvard also selected Joe Scarborough and Mika Brzezinski, the talk show hosts who offended Trump (as who hasn't?) earlier in the year, and a couple of token Democrats, including Robby Mook, who so disastrously mismanaged Clinton's campaign last year that if we were scoring politics according to baseball or basketball rules he would have been given an assist in Trump's election. As The Donald would say of the group, "Losers!" And, their function? To participate in "a limited yet comprehensive number of events" at Harvard, and "provide short-term engagement with the student community." In short, to put Harvard on their resume while waiting for better days.
The Kennedy School is also highly hospitable to spooks. Jose Rodriguez, formerly head of the CIA's Counterterrorism Division, found a home there after illegally destroying the infamous torture tapes from the Abu Ghraib period. Former CIA Director Mike Morell had a snug gig with the School's Belfer Institute, while current head Mike Pompeo was scheduled to deliver an address at Kennedy Sept. 14. The latter two gentlemen came into the news recently, when someone at the school decided to think outside the box, and invite Chelsea Manning as a fellow. Ms. Manning has two claims to fame: she is the best-known transgender person in the country after Caitlyn Jenner, and she is also our most celebrated whistleblower after Edward Snowden. While working as an intelligence analyst in Iraq, Manning came across material documenting widespread abuses if not war crimes perpetrated by American forces. Deeply disturbed by this and unable to get the attention of superiors, the soldier attempted to alert The New York Times and The Washington Post. When this too was unavailing (The Times doesn't always, as it seems, print all the news that's fit to print), Manning turned instead to Wikileaks, which got her message across. Snowden is still the guest of the Russian government. Manning, prosecuted under the 1917 Espionage Act, was convicted on 21 counts and sentenced to 35 years in prison. She served seven, until the sentence was commuted by Barack Obama at the end of his term.
Manning, I think, is a hero. She disclosed nothing that endangered her fellow soldiers, except the shocking and sordid truth about the war we continue to prosecute in Iraq. She acted as a conscientious patriot, expected no gain, and paid a very stiff price, including a lengthy period of solitary confinement during which, deprived of all clothing and bedding, she was driven to the brink of suicide. I would say she had something important to tell Harvard students: the price of honor. The two Mikes, however, disagreed. Mike Morell resigned in protest at Manning's appointment, and Mike Pompeo canceled his scheduled address, saying that Manning's actions were repugnant to "everything the brave men and women I serve alongside stand for" — presumably including the use of unarmed civilians for target practice.
Harvard got the message. Manning's appointment was withdrawn.
The New York Times did make a front-page story out of another Harvard embarrassment, published on the day of Pompeo's scheduled address. This concerned the application of an African American, Michelle Jones, for admission into the American studies doctoral program in Harvard's history department. Ms. Jones was born into an abusive family; her mother, upon learning that she'd become pregnant at fourteen, beat her stomach with a board. Her child was born; she herself went into a series of group homes and foster families. Five years later, repeating the pattern of abuse she'd suffered herself, she beat her son Brandon, and, finding him dead after several days of abandonment, secretly buried him. This she confessed two years later while staying at a mental health crisis center. Tried for murder, she was sentenced to 50 years' imprisonment.
This story might have gone the way of many others, but Jones, self-educated, turned herself in prison into a scholar who revealed the exploitation of female prostitutes as compulsory laborers in laundries. Her work achieved national attention, and, released for good behavior after twenty years, she applied for graduate study at eight universities, with Harvard as her first choice. The history department gave her one of its 18 places among 300 applicants. But two members of the American Studies program, John Stauffer and Dan Carpenter, flagged her application, and persuaded the admissions dean of the Graduate School of Arts and Sciences to review it with the president and provost. Stauffer expressed his concern frankly: "[W]e knew anyone could just punch [Jones'] crime into Google, and Fox News would probably say that P[olitically] C[orrect] liberal Harvard gave 200 grand worth of funding to a child murderer, who also happened to be a minority. I mean, c'mon."
The president and the provost rescinded Jones' acceptance. She'll study at New York University instead. Harvard had no official comment about its action.
Ms. Jones confessed her crime voluntarily, and was heavily sentenced for it despite circumstances that certainly suggested mitigation. The State of Indiana decided that she had fully paid her debt to society. She did not conceal her past to Harvard, but stated that she had pledged herself to "live a redeemed life, one of service and value to others." Members of the history and American studies faculty took it upon themselves to type her application into Harvard's online system, since, still a prisoner, she could not. Harvard's president, Drew Gilpin Faust, is herself a distinguished historian. It was to no avail. Fox News, or the simple fear of it, won out, and the coup de grace, at least in Professor Stauffer's reasoning, was the color of Michelle Jones' skin.
Back in the 1950s, the junior senator from Wisconsin, Joseph McCarthy, terrorized academia, government, and the arts with a Communist witch hunt. Many careers were ruined. I smell something of the same atmosphere in the Age of Trump, and, with Trump's attorney general, Jeff Sessions, having just announced his intention to "protect" free (i.e., racist) speech on America's campuses, I see the old caravan beginning to march. In Chelsea Manning and Michelle Jones, Harvard has already failed us twice. You have to wonder where its honor is, or simply its guts.