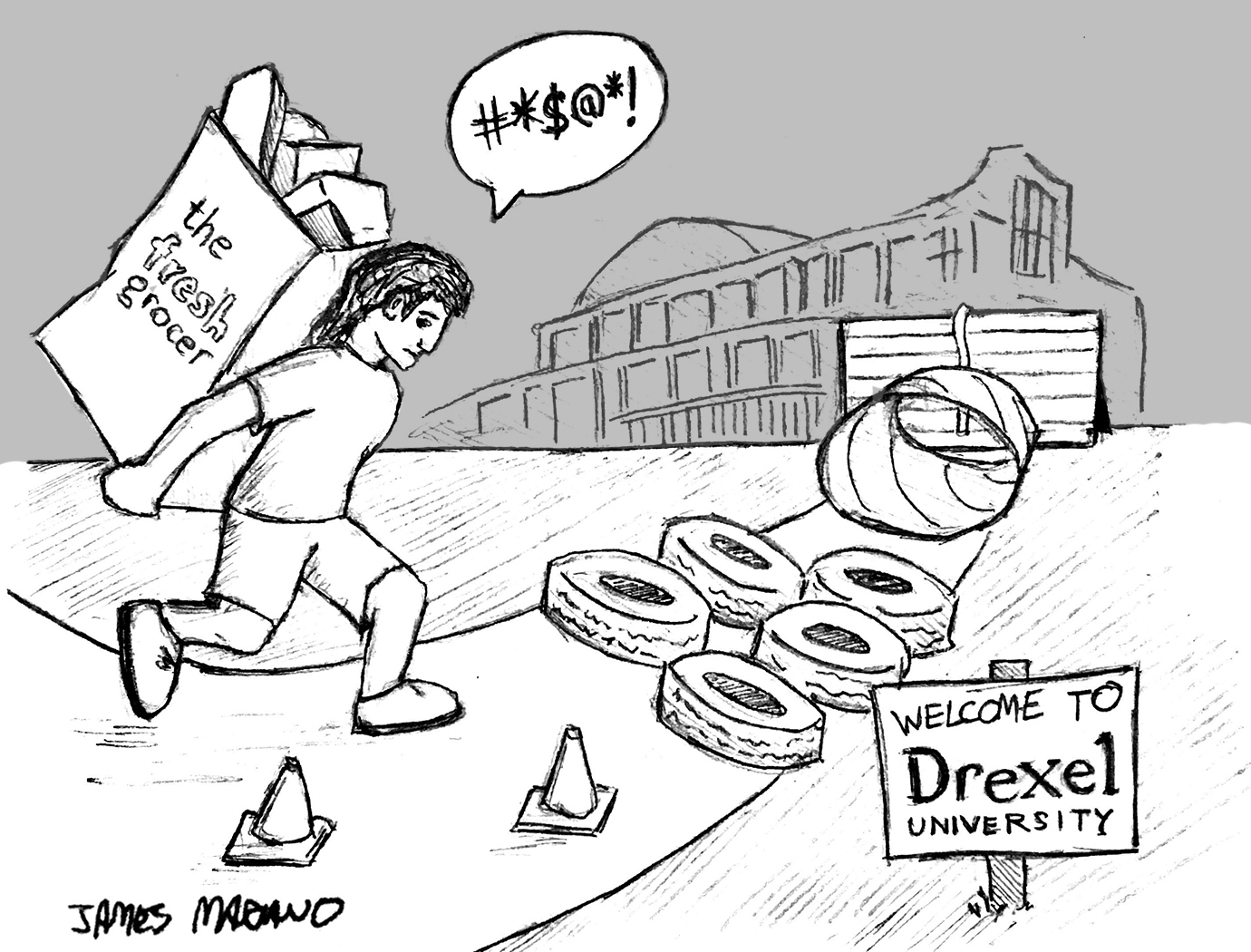 Picture this: it's a hot summer day and you're walking home from the grocery store, trying to juggle a watermelon and a gallon of milk.
It's a good walk. About a mile. While you're managing as best you can, it's a long haul for your weak, noodly arms and you have to stop every few blocks to take a breather and curse Drexel under your breath.
"Damn Drexel's poor proximity to grocery stores," you mutter.
In spirit, we, the members of The Triangle's editorial board are right there with you. At least one of us, in fact, has been in your exact same predicament. It's quite a pickle.
And you know what would really help? If someone important, up there at the top of Drexel's big ol' administration pyramid, could bang their fist on a boardroom table and get a goddamn grocery store built around here.
The university has done a lot to build up food options on campus in the past few years. The administration and faculty have gotten a new siege of pricey, exotic sit-ins. The freshmen have a brand new food service provider with Sodexo's boot and Aramark's induction. But nobody cares about us upperclassmen. Here's a fun fact: we have to eat, too.
Thus, comes our dining issue plea…
Students need somewhere they can buy produce and pasta at a reasonable price. The distance it takes to get to either Trader Joe's or the Fresh Grocer (which by the way, might be closing if the company isn't permitted to renew its lease in August) often dissuades students from going shopping weekly. It becomes one of those things we put off. The only problem is that when we get hungry, we can't exactly put off imminent starvation. Funny how that works, huh.
So can we get a grocery store up in this joint? Preferably, somewhere less than a mile away. We bet it'd improve morale on campus. And all while our legs might be a little less toned, our bellies would be a little more full.