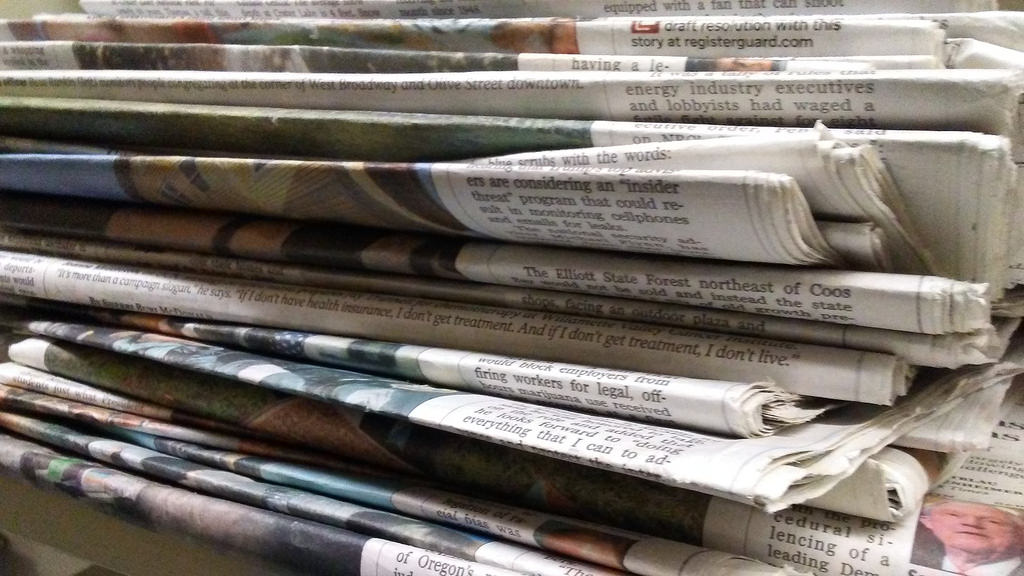 My mom was perusing a copy of the newspaper that she typically buys at Wawa every week for $1 when she looked up from it and asked me a question.
"Why are newspapers dying? I really wish they weren't."
It's quite simple. News companies are no longer making enough money to keep reporters on staff, let alone print paper in mass quantities that nobody will buy anymore.
In recent years, the overall circulation of newspapers has declined sharply, although digital subscriptions have been on the rise for big news corporations, such as The New York Times.
Technology has advanced rapidly over just a few decades, so people have taken more interest in going the digital route rather than reading from an archaic, giant piece of newsprint.
Digital news has made certain things simpler for newsreaders — information is more concise and convenient, since digital devices can be taken anywhere and they won't slap the person sitting next to you on the train when you open them. Social media pages and articles posted online also typically provide an open space for commentary and discussion.
It also has not compromised the word-of-mouth aspect of news. Scrolling through social media is pretty much a one-person activity, but since social media is such a huge part of our culture, we are always talking about what we see on it.
While the internet seems to be a smarter and more convenient way to read news, it has negatively impacted how people perceive the overall credibility of the media.
Anyone can post absolutely anything online that they want and share the link with thousands of people, especially on social media. The stakes are not high online because anything could be added or deleted within a matter of seconds.
The epidemic of "fake news" has made more readers skeptical of where they receive their news. Even Facebook has taken steps to eliminate fake news and help its users identify it.
On the other hand, it is difficult to fix errors in print once they're already on stands. Editors fact check and proofread several times during the copy editing process. Also, printing newspapers tends to be pretty expensive, so news organizations try to avoid mistakes as much as possible.
News organizations that once had lots of success in print have moved online and cut costs doing so. In 2016, The Independent ceased publication and became the first digital-only national newspaper.
The truth is that newspapers are fading away rather quickly, but this does not mean that the integrity of news can't still be preserved.
Everyone could continue to support real journalism by being smart about the news that they read. Support credible news organizations and always fact check articles that sound suspicious before sharing them with others to stop fake news from spreading.
For those who buy newspapers, please continue to do so. Spending $1 or $2 for a newspaper may not seem like much, but if enough people do it, it may be enough to save a news organization from bankruptcy or prevent reporters from being laid off.
Digital news readers should turn off ad blockers when reading an article on a news website. Ads have become a huge source of money for news organizations. If they are not making revenue from newsprint, they have to get it from here, since accessing most news websites is free in the first place. They have to pay their reporters, editors and correspondents somehow.
I wish newspapers weren't dying either, but it is up to everyone to support honest journalism and share the facts. Real news is still out there, it might just be more difficult to find for now.