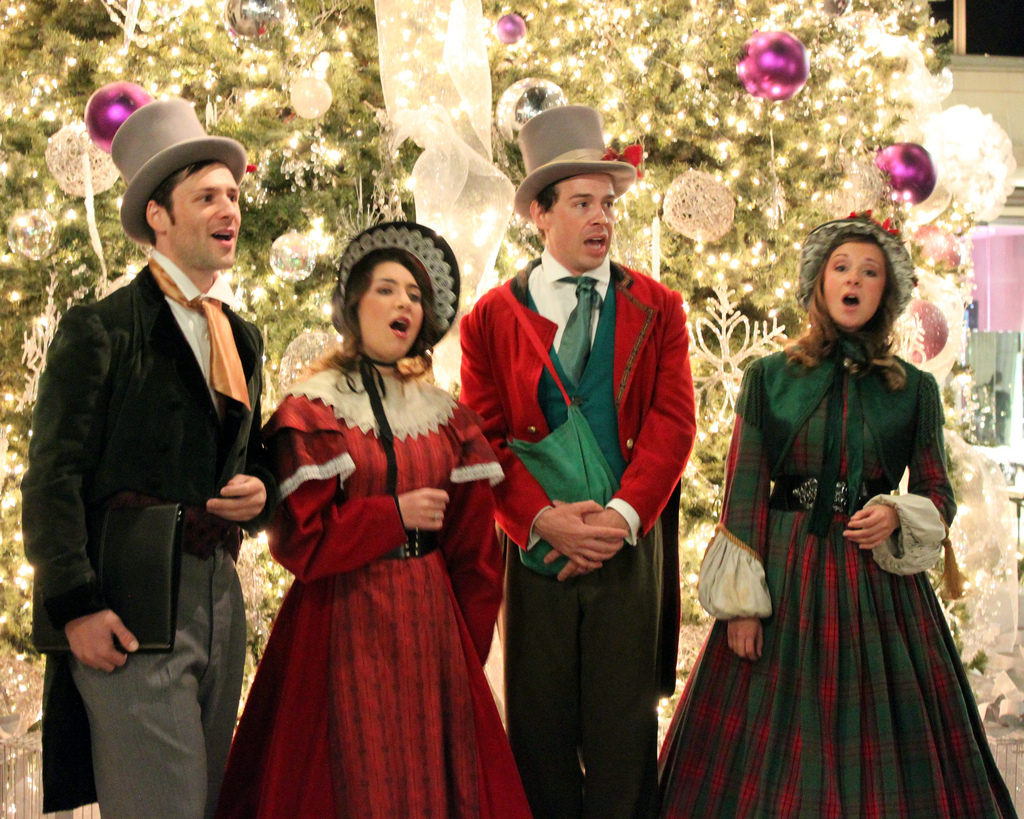 Every year around the holiday season, we start to see articles cropping up on the internet (mostly written by members of the sandwich generation and baby boomers) complaining about how commercialized Christmas has become and how things were so much better back in the "day" when the "true spirit of Christmas" was still preserved.
But when I look around at people during the holiday season, I think the true spirit of Christmas is still here.
People definitely are expected to spend more money at Christmas these days, it's true — it's barely October when stores start putting out their displays of all kinds of decorations, clothes, food and presents.
Retail workers are expected to work long hours during the run up to the holidays, and there's usually a lot of pressure to buy expensive gifts for everyone in our lives. Clearly, the holidays are celebrated very differently to how they were 50 years ago.
But the truth is that the world is a slightly nicer place to be during the holidays. Even though it's getting colder and everyone's tired and all we want is to be indoors, it feels like people go out of their way to do things for each other around this time.
No matter what holiday we all celebrate, if anything, I think it's impossible not to feel a little more positive about the people around us when there are twinkling lights, sparkly decorations and music on every corner.
If it were May and a group of complete strangers showed up at our door and started singing traditional songs, we would be very confused and probably slam the door on them, lock it and close all the windows and blinds.
At Christmas, carolers are regarded as completely normal, and lots of people look forward to this kind of thing. This is just one example of how people are generally more trusting of each other during the holidays.
People are also more likely to donate to charity and help out strangers on the street than they would be at any other time of year.
Holidays also make us think about all the people that are most important in our lives. Most people make every effort to go visit their families, even if they live far apart or don't get along.
We focus on our friends and think about what kind of gift they'd appreciate the most, and go out of our way to do small things for them like buy them coffee.
Last but not least, during the holidays, lots of people spare a second thought for those who usually go unappreciated, like the mailman, who people leave cards and tips for when they never normally would.
Overall, I don't think it's fair to complain about the commercialization of Christmas unless we also focus on the positive aspects of the season.
Of course it can be a stressful time, but (and maybe this is idealistic) I think even people who claim to not enjoy the season are sure to get some kind of enjoyment out of it, whether it's from hearing the one Christmas song they actually enjoy playing, or from seeing a kind stranger help someone else carry their groceries.
We may not believe in Santa Claus anymore, but we can still believe in the spirit of Christmas.