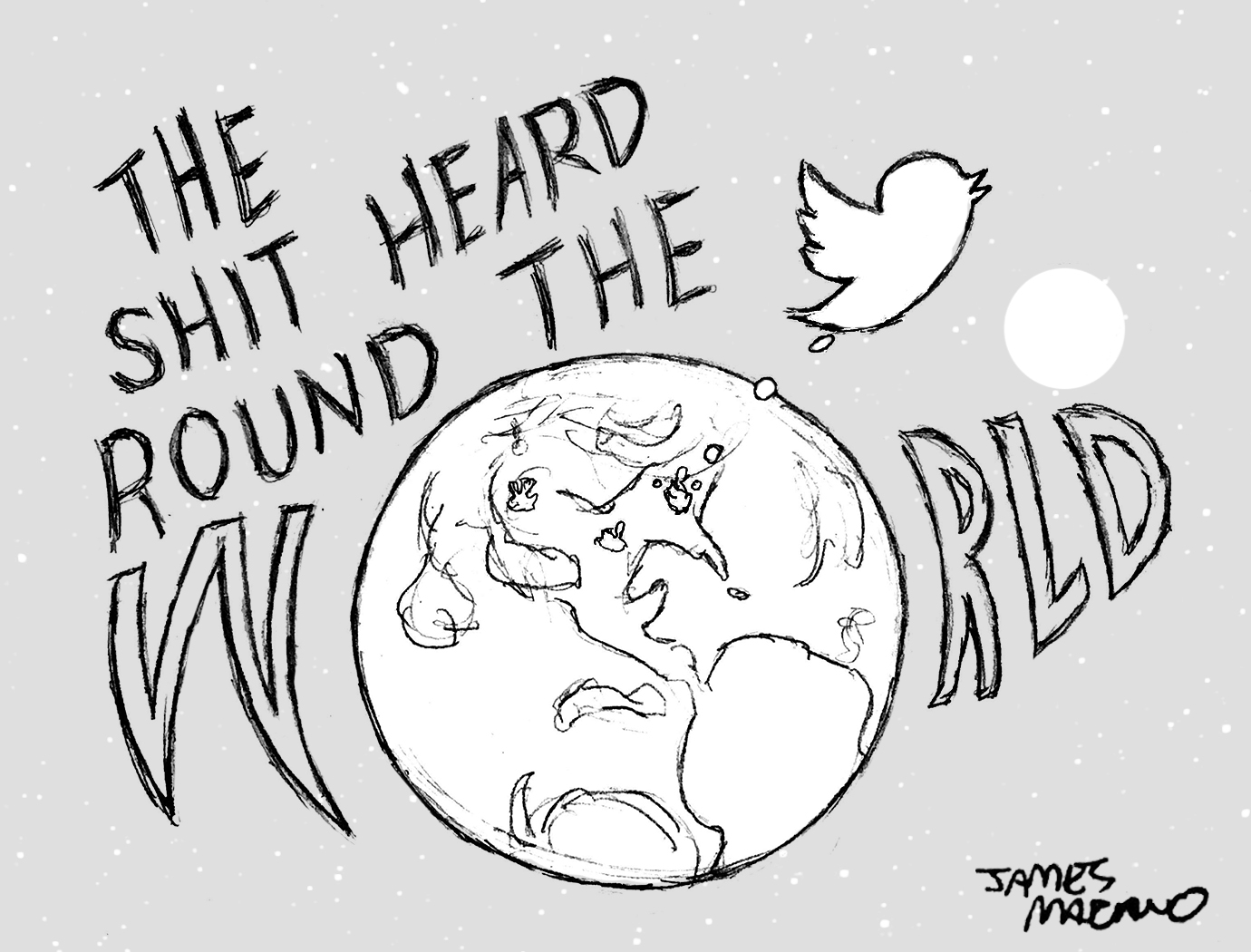 "Some guy gave up his first-class seat for a uniformed soldier. People are thanking him. I'm trying not to vomit or yell about Mosul."
As you all are probably well aware by now, this is a verbatim tweet that appeared on Drexel professor George Ciccariello-Maher's personal Twitter account March 26.
It came almost exactly three months after his Dec. 24 tweet, which read "All I Want for Christmas is White Genocide."
Following both of these incidents, Ciccariello-Maher released statements, explaining in great detail the intended meaning behind his words.
With his most recent tweet, he says he intended to reflect his opposition of U.S. military involvement in Iraq. The Christmas Eve tweet was written to mock and oppose white supremacists of the alt-right.
After he provides explanations for his tweets, we can all mostly agree that Ciccariello-Maher's views are not all that radical. Many students and alumni, in fact, commented the statement The Triangle published on behalf of Ciccariello-Maher about the tweet saying that they had no issue with his arguments but were vastly appalled by the manner he was presenting them in. And, quite frankly, we agree.
Twitter is a wonderful social media site and an appropriate venue for a vast number of things — cracking humorous jokes, catching up on the latest memes and news, even campaigning for president — but it is not a place to make sweeping, seemingly inflammatory statements at the cost your university's reputation.
Whether it is a run-of-the-mill cry for attention or some deep-seated desire to be crowned a heroic twitter martyr, Ciccariello-Maher is embarrassing himself as much as he's embarrassing all of us at Drexel.
Curating inflammatory tweets for the purpose of attracting media attention only to offer up a rational explanation later is not academic integrity. At best, it's misguided passion.
The best way to get people to consider and respect your arguments is to form cohesive ones and give your audience enough context to understand where you're coming from.
And thus we conclude:
@ciccmaher the next time you get the urge to tweet out some outrageous provocation, we encourage you to write out a fully-formed argument instead and shoot it to [email protected].