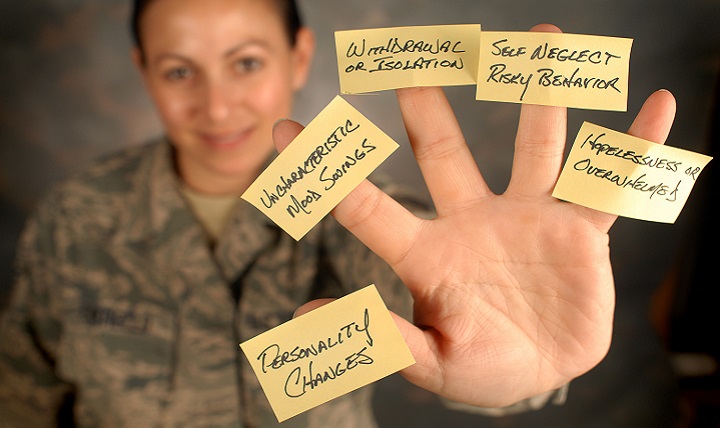 We have all seen the breaking news and the bolded headlines in the newspaper — "… suicide leaves family, friends and community deeply saddened and overcome by grief." We blindly watch the two-minute announcement and read the few words of the pronunciation and immediately feel a brief sting that bothers us for all of ten minutes. We turn the television off, fold the paper away and continue with our lives, feeling that initial sting dull down as the day inches by. We grow numb to such news, forgetting that the faceless name we just heard about was someone's sibling, parent or child. Someone's best friend or soulmate. Someone's student or role model.
I believe we are becoming too desensitized. Fortunately, many other college students feel the same way, and the result of such emotions can be described as nothing less than awe-striking.
Daniel Maxwell, a three-sport athlete and National Honor Society student, committed suicide in 2013 after battling 18 months of emotional difficulties and personal struggles. His family had a constant struggle  between trying to ask others for any kind of help and risking the loss of Daniel's "normal" high school life. However, his death prompted his parents, Lee and Laurie, to provide a meaningful and far-reaching purpose to their personal tragedy,. This resulted in the creation of the DMAX Foundation, which aims to provide a stable and supportive network for college students to foster and encourage conversation about mental health issues.
DMAX began as a school- and community-wide initiative, with teachers, parents and students attending meetings to facilitate discussion of a sensitive topic. It has now diffused to various schools such as Penn State University and Temple Universities, and just this year, Drexel started its own DMAX club in an effort to address mental health stigmas and hopefully make strides toward eradicating such misunderstandings and judgements from its campus. The club's mission is simple — to call attention to and normalize the topic of mental health, especially among the youth of this nation. College campuses are the most applicable places to implement such initiatives.
Recent studies and trends show clear indications that college students in this nation are faced with a mental health crisis. According to the Association for University and College Counseling Center Directors, 95 percent of the college counseling center directors who were surveyed claimed that the number of students facing psychological and emotional issues is an ever-growing concern on their campuses.
Furthermore, the Anxiety and Depression Association of America reported that 41.6 percent of students cited anxiety as their foremost concern, while nearly 25 percent reported taking medication to ease their depression. Unfortunately, despite its prevalence and relevance, mental health issues have a clandestine undertone that diminishes their significance to whispers as opposed to open conversation.
It might be difficult to realize that these statistics walk next to us in the hallway and sit next to us in class, silently waging a battle against their mind and their emotions. Mental illnesses are real. They are here. And they plague our college campuses, rendering students victims to their own thoughts.
Despite the urgency of these statistics, many of us fail to acknowledge these simple facts. Why is that? Because it is easy to often get caught up in our own lives and our own problems. Because pretending a problem doesn't exist is much easier than confronting the problem. Because ignorance is bliss. Whatever the reason, only college students can truly understand and inspire change in the lives of other students. There are opportunities for us all to help right here on campus, particularly with the arrival of the DMAX club.
Most importantly, it is time for us to realize that change isn't a revolution that will happen in the future — it's an action that must be taken right now. It could be as simple as joining clubs such as DMAX that are available on campus and making the topic of mental illness more normalized and conversational. Change could simply mean knowing that we, as Drexel students, all have each other's backs.