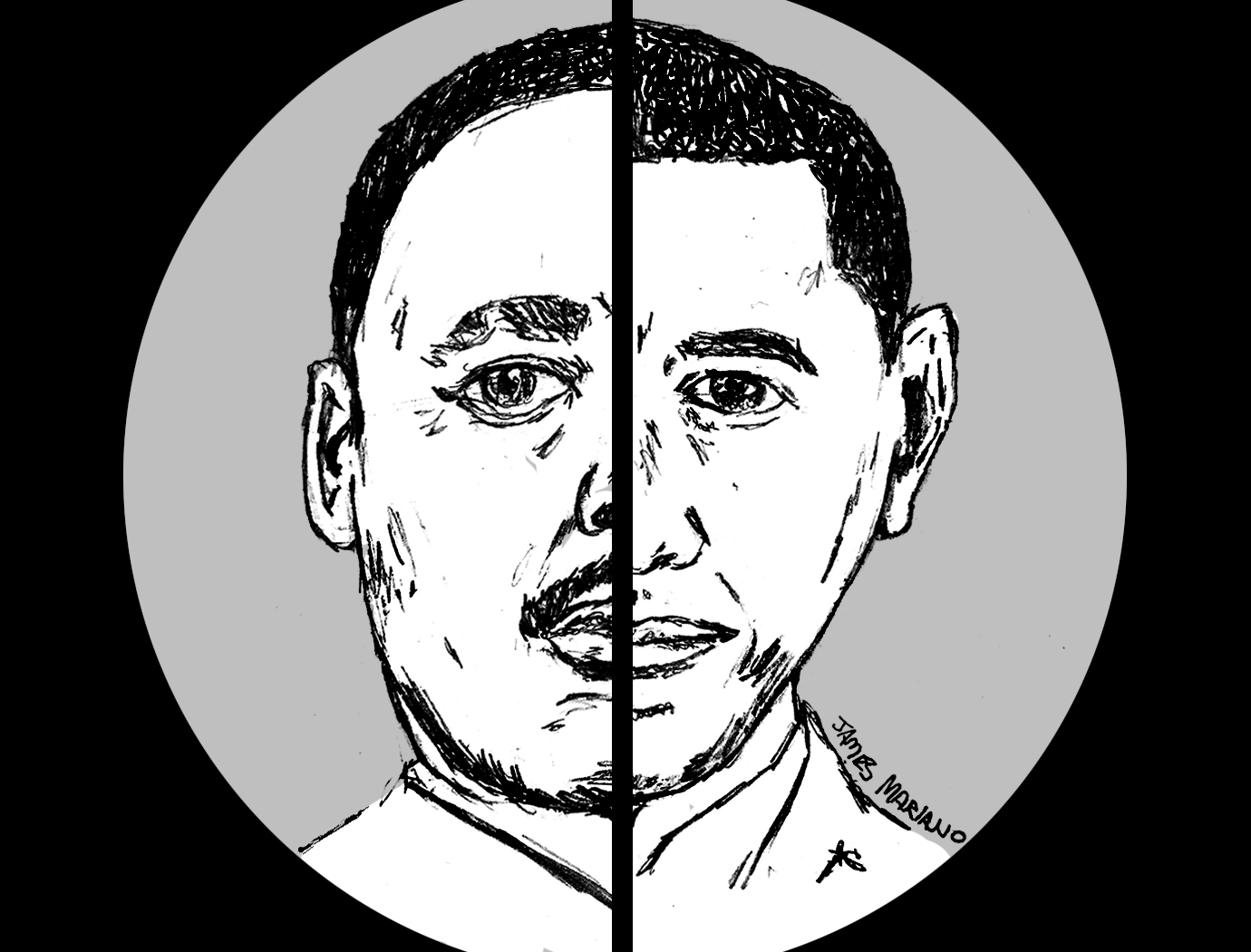 Martin Luther King Jr. delivered his iconic "I Have a Dream" speech, Aug. 28, 1963, at the steps of the Lincoln Memorial, which, even 50 years later, we regard as one of the most poignant and powerful moments in civil rights history.
He had a dream, he said, that was deeply rooted in the American dream — one of equality for men and women of all colors.
On January 16 we will celebrate MLK Day, as we have every year since 1983. But this year's holiday, at least for some, might be met with a little more reflection than in years prior.
Those who lived through 2016 saw one of the most divisive elections in American history; one that brought out an exceptionally ugly side of our two-party, Democratic system. President-elect  Trump ran on a campaign slogan that at its very core seemed to question the progress our country has made over the last 100 years.
"Make America Great Again."
Many citizens who opposed Trump's campaign took issue with these four words because they implied, at least partly, that America, a place where great leaps in civil liberties have only begun to take effect in the last half century, might have been better off if equality had not been extended to everyone.
And when Trump expressed his sentiments about those of different races, he often did so in a blatantly racist manner.
"Our great African American President hasn't exactly had a positive impact on the thugs who are so happily and openly destroying Baltimore! [SIC]," he tweeted in April 2015 in reference to the civil rights protests taking place over Freddie Gray, a 25-year-old African American who died resulting from injuries sustained in the back of a police transport vehicle.
In May 2016, Trump told CNN that he objected to the federal judge, Gonzalo Curiel, named to preside over a Trump University class-action suit, saying that Curiel, who has Mexican heritage, wouldn't be able to fairly hear the case.
"He's a Mexican," Trump said. "We're building a wall between here and Mexico. The answer is, he is giving us very unfair rulings — rulings that people can't even believe."
And as recently as July 2016, Trump insulted the parents of a Muslim U.S. Army officer, Captain Humayun Khan, who died serving in the Iraq War after they spoke out about his hateful rhetoric, asking them if they'd ever "even read the U.S. Constitution".
What would King think about Trump's statements? What would he say in response?
On January 20, four days after MLK Day, we will welcome Trump into the White House, as  President Barack Obama, the first African American to serve in the Oval Office, exits.
The symbolism of the situation is lost on few.
We can't tell you how to spend your holiday, but we know you'll at least have a little time considering Drexel gave us the day off. Perhaps, then, it is our civic duty as members of the predominantly blue Philadelphia; one of Trump's major swing states, Pennsylvania; and the greatly divided United States to reflect on where the country really is in terms of civil liberties, and where we, as its citizens, would like it to go.