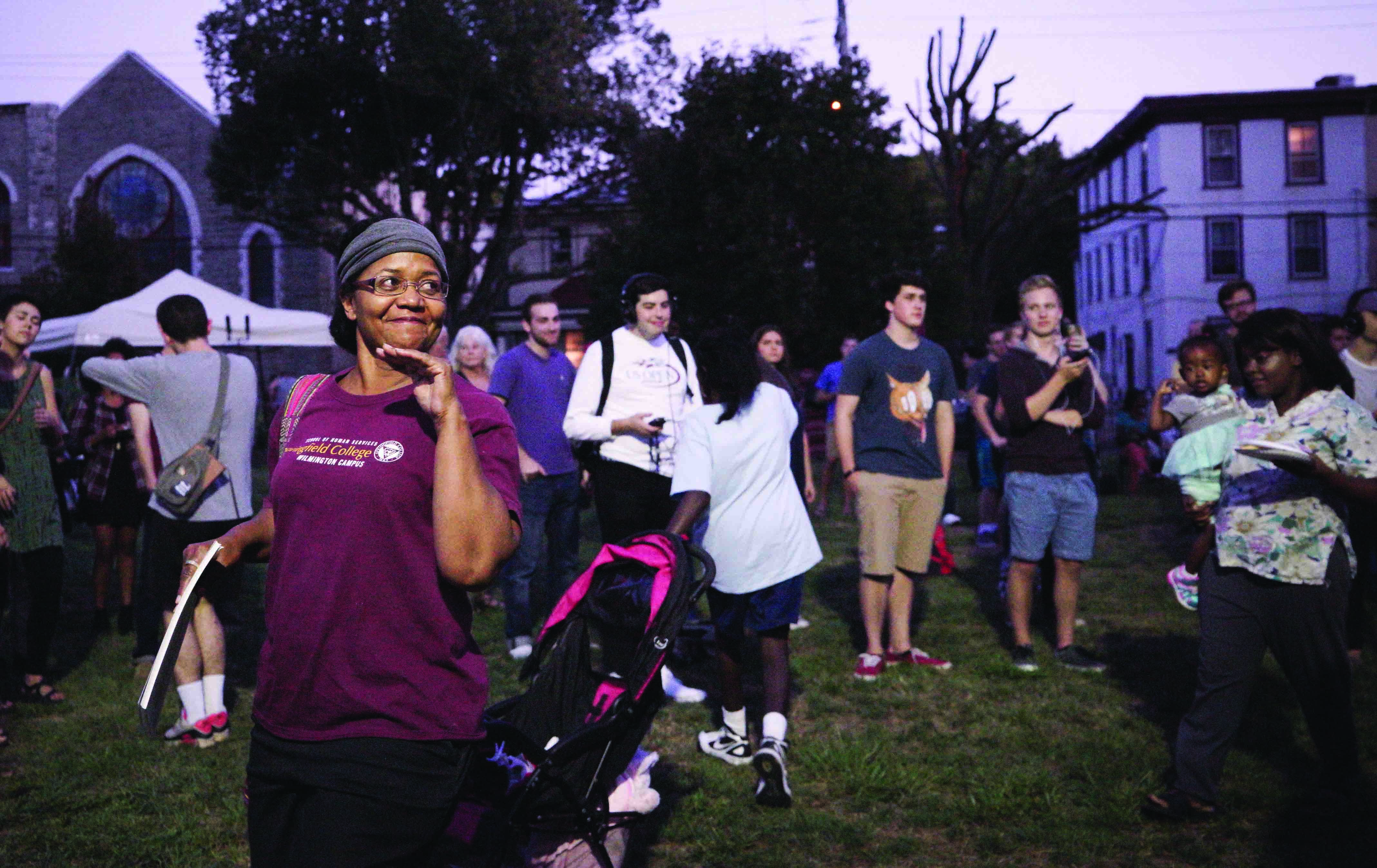 The Drexel University Writers Room hosted the first of nine events Sept. 22 in conjunction with the National Endowment for the Arts' Big Read Initiative. The keynote speech examined the life of Harlem Renaissance writer Zora Neale Hurston and her acclaimed novel "Their Eyes Were Watching God."
The Writers Room is a College of Arts and Sciences initiative stationed in the Dornsife Center. The attendees at its many events aren't limited to faculty and students. The initiative is meant to be a collaboration between students, faculty and members of the Mantua and West Powelton communities.
"The community up at Dornsife — at Writers Room — is this interesting intersection of students, faculty members, and Mantua and Powelton community members,"  senior English major and Writers Room member Lauren Lowe said.
"They have visiting professors and people from the Free Library that show up, so it's kind of really just about everyone can walk in from wherever they were during the day and just share in that experience of making something off the cuff and writing," she continued.
Writers Room offers a few services to students and the community. This includes holding open writing workshops, putting together the curriculum for various writing classes available from the English department, and holding special events such as the NEA Big Read programming.
The event on Sept. 22 was an introduction to Hurston and her work "Their Eyes Were Watching God."
"I first read this book about 40 years ago during my very first graduate class," Carol McCullough, advisory committee chair of Writers Room, said in reference to Big Read's goal of sharing a good book.
"Rereading it in preparation for this festival was almost like I had unwrapped a special gift," she continued.
After sharing her experience with the novel, McCullough introduced Cheryl Wall; she was the keynote speaker of the evening. Wall acts as a distinguished professor of English at Rutgers University.
Wall spoke about Zora Neale Hurston's life, "Their Eyes Were Watching God" and the reasons it should be a classic along with novels such as "One Hundred Years of Solitude" and "To Kill a Mockingbird."
"She is now a cardinal figure in the African-American canon, the Feminist canon and the canon of American fiction. Scholars and critics investigating the impact of oral form on African-American literature find a theoretical foundation as well as a wealth of material in Hurston's writings," Wall said.
"Andrew Delbanco, a scholar of American literature, argues that Hurston belongs among the American classics. Not only is she a brilliant transcriber of dialect, but a writer who, in her own voice, renders the world in phrases that are palpable and wonderfully convenient," she continued.
Wall continued to speak about Hurston's time collecting recordings and writings of sermons, songs, and prayers from around the South. She argued that this contributed to her writing.
After the speech, the West Powelton Steppers and Drum Squad came down the aisle and filtered onto the stage, performing a short number of pieces before they led the attendees on a parade to the Dornsife Center. The event ended with a free performance by Drexel-based funk band Darla.
The next NEA Big Read event will be hosted by the Writers Room Tuesday, Oct. 4 at 4 p.m. in the Dornsife Center. It is titled "Zines for Zora: Writing + Drawing Workshop."