Beginning in winter term of 2015, from Dec. 5 to Dec. 20, Drexel University students will have the opportunity to participate in a two-week intensive course in Old Havana, Cuba. The course, titled "Drexel Winter Break in Cuba: Documentary Film Production" under FMVD 280, will garner participating students three academic credits and is open for applications until Oct. 30.
Gerard Hooper, a professor of film and video in the Westphal College of Media Arts and Design, will be co-teaching the course along with a professor from the Cuban school, Escuela Internacional de Cine y Television, hosting the program. Applicants are required to have completed the course prerequisite FMVD 220 (Documentary Production), but this requirement may be waived for students whom Hooper would approve due to extenuating circumstances.
Plans for the course began to form nine months ago, shortly after the United States and Cuba announced that their diplomatic relationships would be re-established. A friend of Hooper's, originally from Columbia, had some connections to the powerful film institutes and schools in Cuba and put him in contact with the leaders there. Hooper himself has filmed documentaries in Havana and is familiar with life in Cuba. "It's a really interesting culture, a really vibrant culture. When I shot there I really liked the people there and I know that it has a vibrant, rich film history," Hooper said.
Upon learning that the EICTV has already established some two to three-week study abroad courses for several other international universities in Toronto and London, Hooper decided that EICTV was the best place to hold the course. "There was some template in place … usually [EICTV] workshops are three weeks, we wanted to do it two weeks, so it required some adjustments," Hooper said.
In addition to finding a study abroad course template already set up at EICTV, Hooper also noted that the school is one of the best in Cuba.
"[It] is considered by many the preeminent film institute for all of Latin America," Hooper said.
EICTV was privately founded by the Nobel Prize Winner Gabriel Garcia Marquez, and remains privately funded today. The EICTV student body is a diverse collection of international students, and is not new to the idea of international exchanges. According to Hooper, several of the students and faculty at EICTV are bilingual in Spanish and English.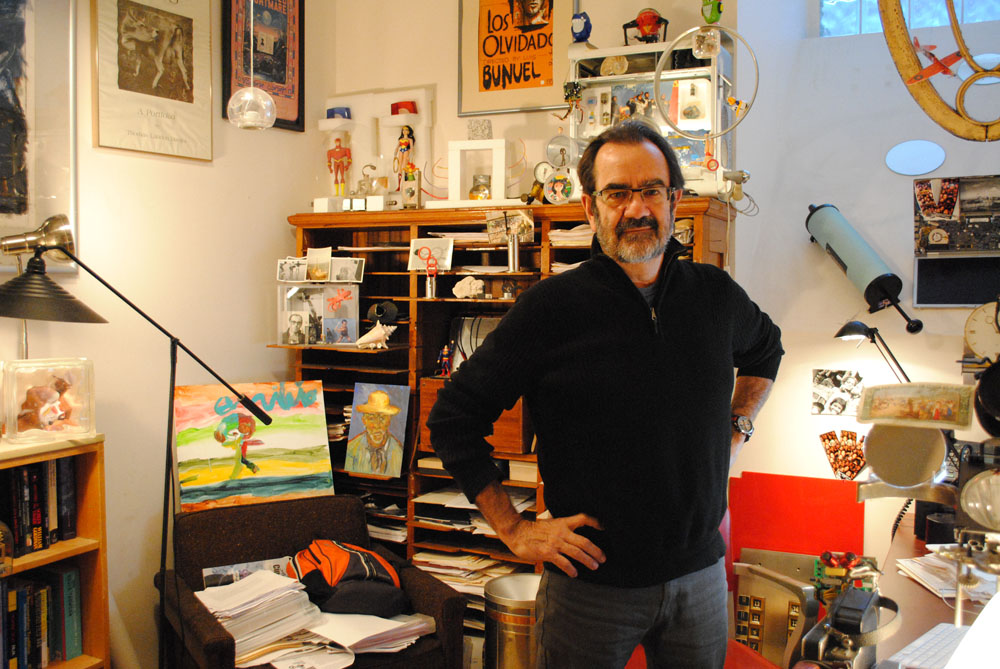 The course in December will be the first example of American and Cuban film schools partnering in a course since diplomatic relations were restored between the nations. "I thought the time was right to do it, because it was going to be possible to do it. I thought we could be the first film school with a formal affiliation with a film school in Cuba, which we are," Hooper said.
He continued, "I think it's a good opportunity for the University to establish itself in Cuba."
During the two-week course, Drexel students will be spending about half their time at EICTV attending lectures, seminars and doing location scouting in Old Havana (about 15 minutes away from the school). During this time, students will live in apartments on the campus of EICTV. Afterward, the students will live in Old Havana, where they will be filming with the help of crews from EICTV. After filming, the footage will be taken back to EICTV for three to four days for initial post-production.
The students will be filming documentaries on Cuban life and culture. During the first week, all students will come up with story ideas for the films. Then, before filming, students will propose their ideas and have them voted on by their classmates and the faculty involved. Two or three stories will be chosen for filming and production. Each film team will be comprised of about three students. Hooper plans to take nine students, but can take up to 16.
Current students who have applied and are being considered for the course include a graduate student from the television management program, seven undergraduate film and video students and one business major from the Lebow College of Business.
The trip costs $1900 per student. This includes food and travel, but not airfare. Hooper expects the total costs to sum up close to $2600 total, which is much less money than other 10-week courses offered in other countries, according to the Study Abroad office.
Studying abroad in Cuba will conflict with the Fall Term finals week, but Hooper expressed that he is confident students will be able to work this out with their professors individually to ensure that all their course materials are completed.
Hooper is very excited about the kinds of experience participating students will gain from this course.
"When you go and work in another culture with another language, it stretches you in a terrific way," Hooper said.
He continued, "When you get to shoot documentary in different countries it's such a rare, wonderful opportunity. You get to be in a culture in a very privileged way."
Hooper also noted that filming a documentary in another country is a fantastic professional experience for those interested in professional documentary. "To step inside a culture like that, to work with professional personnel from Cuba, to spend time in Old Havana… I think it's an incredible opportunity for our students," he added.
Hooper also commented on the types of challenges documenting another culture may come across. "It's a tremendous professional experience to step into another culture to try and find a story… and to attempt to penetrate it and understand it and make a film about it is often the kind of challenge that you have when you are working professionally, when you go to another culture."
Before leaving for the trip, students will meet twice with Hooper, and he will also go down to visit EICTV and the other faculty helping to teach the course between these meetings.
"When you learn about different narrative traditions, different documentary traditions, socioeconomic traditions, you have a greater understanding of the complexity of life and it just enhances your own sense of what the world is about and who you are," Hooper concluded.
For further information, visit the Drexel University Study Abroad website and search "Cuba."