Chemistry professor and Drexel alumna Sally Solomon, 72, died at home Jan. 17 from flu complications.
Solomon started working at Drexel in 1976. She was awarded Drexel's Lindback Award for Excellence in Teaching in 1990 for her commitment to the University. She served as a member of many Drexel faculty committees, including the Undergraduate Affairs committee, the Drexel Learning Center Advisory Board and the Faculty Grievance Council.
"She tried to always be very helpful. She was helping others when they asked, which you can't say for all of your colleagues. When she took over a project, she was efficient and always finished in a timely matter. Again, you can't expect this from everyone," Reinhard Schweitzer-Stenner, the chemistry department head, said.
Eric Williams, a sophomore nursing major, had Solomon as a professor for Chemistry 103 and 108. "She had a very wacky personality that made her very enjoyable to be around, and she was incredibly nice," Williams said. "She loved when students would come to her office for help, and she was always good about helping us after tests. We could always go to her office and ask questions."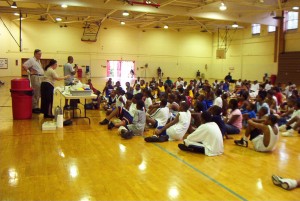 Solomon encouraged students to seek help in her class and loved it when they would take advantage of her office hours.
"It was clear she wanted her students to succeed. She constantly reminded us if we needed help to come see her and always had the previous lecture notes available at the end of every class for us to look over. It's probably this specific thing about her that set her apart from any of my other professors," Madison Cole, a pre-junior nursing major, wrote in an email.
"Solomon was by far one of the most interesting people I have ever encountered. She liked to joke around but was very serious about her teaching. She was a firm believer in in-class demonstrations and always so eager to perform as many as she could each lecture," Cole continued.
Solomon always focused on her commitment to chemistry education by working with local underprivileged high schools and taking on the role of consultant to the School District of Philadelphia in 2003. In addition to being a consultant, she would often visit schools to host chemistry demonstrations.
Williams described an experiment that Solomon performed in one of his classes: "One time she was talking about the weight of different gases and she explained how everyone knows when you inhale helium it makes your voice go higher because it's lighter than normal air, and the concept is the same for heavier gases. She inhaled sulfur hexafluoride, making her sound like some sort of machine. Her voice was so low, it was the lowest voice you could imagine."
Solomon had recently begun researching the synthesis of nanoparticles with the assistance of undergraduate students. Her research team developed a simple, efficient way to synthesize nanoparticles with finite sizes.
Cooking was one of Solomon's passions, and she even ran her own cooking school in Philadelphia in the 1970s. This past Thanksgiving she prepared a meal for 15 guests.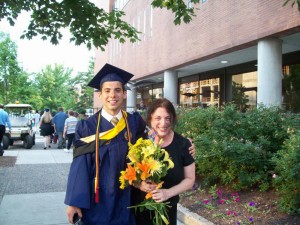 "Solomon loved to cook and took Thanksgiving week seriously. She canceled all her classes for that week. She had so many stories ranging from being on TV to knowing famous baseball players," Cole wrote.
In 2001 Solomon founded and became the director of Philadelphia's Science in Motion program, which provides modern high-tech equipment to high schools to get students involved in the natural sciences. The Commonwealth of Pennsylvania primarily funds SIM with funds from various donors, such as TD Bank and GlaxoSmithKline.
According to the Philadelphia Inquirer, Solomon was born in Punxsutawney, Pa., and moved to Philadelphia in the mid-1950s, where she graduated from Olney High School. She received her bachelor's degree from Drexel in 1963 and her doctorate from the University of Pennsylvania in 1966.
Funeral services for Solomon were held privately, but contributions may be made in her honor to After School Activities Partnerships, a nonprofit organization that provides Philadelphia children with after-school recreational and enrichment activities.