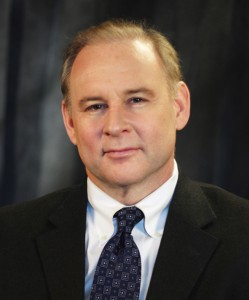 State Treasurer Rob McCord announced Oct. 5 that Drexel University will be the inaugural participant in the Campus Energy Efficiency Fund program.
Drexel University will be the inaugural participant in the government-sponsored Campus Energy Efficiency Fund program, Pennsylvania Treasurer Rob McCord announced Oct. 5. during a visit to Drexel's campus.
The initiative, which was developed in partnership with the Pennsylvania Treasury and Blue Hill Partners, will help as many as 12 Pennsylvania colleges and universities cut utility costs by funding efficiency improvements that will create jobs and create a cleaner environment. The Pennsylvania Treasury and Blue Hill Partners is the local investment firm that acts as an investment manager to the Treasury and has a background in green technology.
As the first school to join the program, Drexel will use the money given by the Treasury to make environmentally friendly renovations in six of its buildings.
According to Bob Francis, University Facilities vice president, a project engineering team from the Transcend Equity Development Corporation will spend the next six weeks analyzing and choosing which buildings will be upgraded.
"They like each building to have a lighting, a demand management and a building automation feature in the recommendations. These things can be implemented within six months, with the possible exception of lighting, which will need to be timed with a break in classes," he wrote in an email.
Other examples of general upgrades that will be funded through the Campus Energy Efficiency Fund include heating and cooling systems, building control systems, energy-efficient windows and high-efficiency lighting.
The improvements are estimated to save Drexel between $500,000 and $600,000 annually while reducing the University's annual energy consumption by more than 7 percent, with no cost to Drexel.
"The idea is to make investments that pay back within five to seven years, which translates into an attractive return on investment," Francis stated.
Francis continued, "Drexel volunteered when it learned the Commonwealth [of Pennsylvania] was interested in investing public funds in sustainable projects on a basis competitive with any other private market investment."
Jim Tucker, senior vice president of Student Life and Administrative Services, explained that representatives from Blue Hill and the Treasury met at Drexel in the summer of 2010 to review Drexel's work in sustainability and discuss how Drexel could work with the program.
"They visited our Drexel Green website, met with members of the faculty and profession staff to learn more about our work and commitment to sustainability. They also assessed our interest in being a first responder to the Energy Efficiency project. The team left impressed with Drexel's efforts around sustainability and invited us be their first project," he said.
The Campus Energy Efficiency Fund has the potential to generate up to $45 million in environmentally friendly improvements for the colleges on the receiving end of the sponsorship, with as much as $10 million of the funding coming from the Treasury. The upgrades are expected to last around 20 years and save up to $150 million in utility costs while reducing the schools' carbon footprint. Over 700 jobs are projected to be created through the project.
The Treasury previously received $1 million from the state Department of Environmental Protection to bear the cost of developing the fund and then identifying possible schools to have as participants. Additionally, the Treasury received over $200,000 in grant funds from the Rockefeller Foundation for the Treasury to team up with the Association of Independent Colleges and Universities of Pennsylvania for developing a peer-auditing course that will train staff and students in campus energy master planning so they can conduct primary campus evaluations with the aid of professional energy auditors.
It is not known what other Pennsylvania colleges and universities will also receive funding to make their campuses greener.